Where to Begin with Healing Prayer: Prayer Conference 2017

"Then you will call upon me and come and pray to me, and I will hear you. You will seek me and find me, when you seek me with all your heart." Jeremiah 29:12-13 (ESV)
We are often earnest in our desire to pray, but are unsure where to begin… or how to lead prayer teams to offer God's healing and restoration to our world.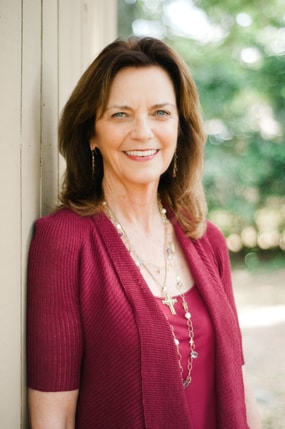 Enter Judith MacNutt. Her years as a counselor, psychologist, author, and speaker are credentials enough, but it's her compassion and focus on healing prayer that have garnered widespread respect. Since the 1970s, she has helped suffering people encounter the only One who could restore them, noting that psychotherapy alone was not enough.
Judith MacNutt will join us at Prayer Conference 2017 – taking us into the heart of healing prayer, spiritual warfare, and intercessory prayer – and offer inspiration to churches on forming well-trained prayer teams.
For Judith, healing prayer started in the home. As a young child, she often observed her mother praying for hurting people who were drawn to ask her for help; this led to Judith's own desire to help suffering people, and she earned a Master's in Psychology from Eastern Kentucky University.
Through prayer, Judith has seen remarkable emotional developments in people around the world: from her early House of Prayer in Jerusalem, to her private counseling practice in Clearwater, FL, and rippling out from the Schools of Healing Prayer established as part of Christian Healing Ministries (CHM), the organization she co-founded with her husband, Francis MacNutt. Since 1987, CHM has been based in Jacksonville, FL at the invitation of the Episcopal Diocese of Florida.
As Director of Ministry and President of CHM, Judith has dedicated her life to helping those bound by pain and trauma. Join us March 10-11 at Holy Cross Cathedral near Atlanta, GA as she offers her counsel on inner healing prayer, along with Rose-Marie Edwards-Tasker, ACNA Intercessory Prayer Coordinator, speaking on intercessory prayer. Archbishop Foley Beach will conduct a session for clergy.
by Rachel Moorman, ADOTS Communications Associate