Online Registration is Closed, but "at the door" registration will be available starting Friday at 7:00am at Holy Cross. 
Join noted author and speaker Judith MacNutt for a Prayer Conference at Holy Cross Cathedral near Atlanta, Georgia March 10-11, 2017. This conference will take us into the heart of healing prayer, spiritual warfare, and intercessory prayer, and help us inspire and lead our churches to form well trained prayer teams. Sponsored by the Anglican Diocese of the South, this Prayer Conference will include sessions on Intercessory Prayer lead by Rose-Marie Tasker, ACNA Intercessory Prayer Coordinator and a session for clergy with Archbishop Foley Beach.
Why Attend?
Do you know prayer is important for your church or ministry, but just don't know where to start? Do you have a prayer team ministry, but need some inspiration for the future?
We've designed this conference with you in mind! Join us as we pray, learn, and prepare to put prayer back in the heart of every local church, every family, and every ministry.
Learn more about why we should start prayer ministries here.
Speakers
---
Judith MacNutt
Judith and Francis MacNutt co-founded Christian Healing Ministries, Inc. (CHM) in Clearwater, Florida. In 1987, at the invitation of the Episcopal Diocese of Florida, the MacNutts relocated CHM to Jacksonville, Florida where they expanded the ministry to include Schools of Healing Prayer.
The blending of Francis and Judith's spiritual gifts created a unique healing ministry. Their combined ministry of teaching and praying for physical and emotional healing has brought completeness to their individual ministries. Together and separately, they have been invited as key speakers at healing conferences, seminaries and hospitals. Their common goal has always been to help people become more aware of the love of Jesus Christ and the power and effectiveness of healing prayer.
Judith has dedicated her life to helping those bound by hurt, pain and trauma, that they may find freedom and wholeness through inner healing prayer. She is known and respected for her wisdom, love and compassion.
In 2008, Francis named Judith his successor as President of CHM. (Francis now enjoys the status of President Emeritus.) As Director of Ministry and President of CHM, Judith oversees the organization, writes, teaches, and travels as a conference speaker.
Following the births of their two children, Rachel and David, Judith (with Francis) co-authored Praying for Your Unborn Child, and in 2012, she authored Angels Are For Real.
---
Rose-Marie Edwards-Tasker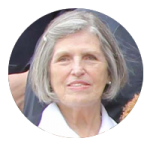 Rose-Marie is the lead intercessor and teacher in the Anglican Church in North America. She frequently ministers at ACNA events all across the country. She will be speaking on intercessory prayer.
---
Archbishop Foley Beach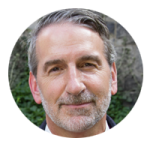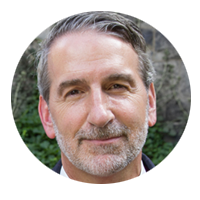 The Most Rev. Dr. Foley Beach served as the Rector and Pastor of Holy Cross Anglican Church in Loganville, Georgia from its founding in 2004. In 2010 he was consecrated as the first Bishop of the Anglican Diocese of the South. After election by the ACNA College of Bishops, he began serving as Archbishop of the province in 2014.
---
Program Team
Ty Bragg has been involved in ministry outreach in some capacity for nearly fifty years. He is Music Worship Minister for Trinity Anglican Church in Douglasville, Georgia, and was a news journalist for 25 years.
The Rev. Gus Richard leads the prayer ministry at Grace Anglican Church, Fleming Island, Florida, which consists of altar prayer on Sunday, intercessory prayer teams, and personal prayer appointments; facilitates the School of Healing Prayer, and serves as an Ambassador for Christian Healing Ministries.
---
Workshop Leaders
Gus Richard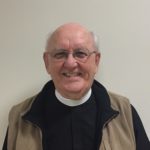 Gus is the Assistant Pastor at Grace Anglican Church in Fleming Island, Florida and is responsible for pastoral care, lay chaplaincy, altar prayer & personal prayer ministries. Gus and his wife, Alice, facilitate schools of healing prayer at Grace Anglican using the Christian Healing Ministries of Jacksonville (CHM) teachings and model. Also, he and Alice are prayer ministers at CHM.
---
Cheryl Williams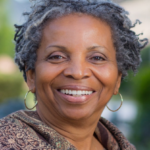 Cheryl Williams is passionate about LOVE, LIFE and TRUTH. She takes great delight in seeing other believers' hearts open anew to Christ's love for us. She loves sharing His desire for Life to be lived in the Fullness and Truth of our identity in Christ. This passion spills over when she preaches, teaches, and prays in the power of the Holy Spirit.
As a mother and grandmother, she is keenly aware of the need for children of all ages to receive the healing love of God the Father. She has prayed for recovery of many of His children from wounds they have received that prevent their growth.
---
Ken Polsley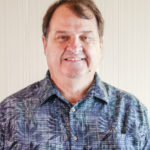 Ken Polsley moved to Jacksonville, FL in 2011 from his home in Iowa. He is an ordained minister and previously served God as a missionary to the Philippines, and in several pastoral positions over the past 25 years. His prayer training started at CHM, and he gained experience praying for patients at the University of Iowa Hospital in Surgery and Cardiac ICU.
In addition to volunteering as a prayer minister, Ken works as Assistant Librarian at the Institute for Worship Studies in Jacksonville. He is currently in a doctoral program at the same school. His hobbies are gardening and reading.
---
Jim Cheetham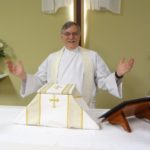 Fr. Jim Cheetham was raised in Aiken, SC and was baptized and confirmed in the Episcopal Church as child. He attended Furman University in Greenville, SC and graduated with a BS in Biology in 1976. Returning to Aiken he worked for several years as research assistant at the Savannah River Ecology Lab and then at the Medical College of Georgia. He moved to Augusta, GA and changed careers, taking a job with the Golden Harvest Food Bank where he served as the Agency Coordinator and helped churches to use the Food Bank as a resource in their ministries to the needy, and then moved to Atlanta in 1989 and worked for the Atlanta Community Food Bank for 26 years. He married Kay Weede in 1984. They have three children and five grandchildren.
Jim has been active in the church for many years serving on the vestry, teaching Sunday school, participating in Cursillo and leading worship at prayer meetings. He worked to start Kairos Prison Ministry in the state of Georgia. For many years he and his family attended the Church of the Apostles in Atlanta, and Jim began to pursue a Masters of Divinity at Reformed Theological Seminary in Atlanta. He was ordained a deacon in the Anglican Church of North America in June of 2011. On November 3, 2012, Jim was ordained to the priesthood and has served as rector for Trinity Anglican Church in Douglasville since March 2013.
---
Schedule
---
FRIDAY MARCH 10, 2017
7:00-8:00 am      Registration
8:00 am              Worship-Morning Prayer
8:30-9:20am       Archbishop Foley Beach-"Prayer is the Key"
9:30-10:20am     Rose Marie Edwards-Tasker-"Power of the Holy Spirit in Prayer"
10:30-11:30am   Judith MacNutt – "Four Types of Healing-Part 1"
11:30-12:20pm   Lunch – Box Lunches – Honey Baked Ham
12:30-1:30 pm    Judith MacNutt – "Four Types of Healing-Part 2"
1:30-1:45pm       Break
1:45-2:45pm   Breakout Sessions        3:00-4:00pm Breakout Sessions
Ken Polsley Ken Polsley
Cheryl Williams Cheryl Williams
Jim Cheetham Jim Cheetham
Gus Richard Gus Richard
Rose Marie Edwards-Tasker Rose Marie Edwards-Tasker
4:00-5:00pm
Archbishop Foley Beach to address the clergy
Personal & Confidential Prayer appointments- prayer ministry
5:00-7:00    Dinner on your own-see restaurant guide
7:00 pm     Judith McNutt – Healing Service
Saturday March 11, 2017
8:00 am            Generational Healing Eucharist – Gus Richard
9:30am             Judith McNutt—" Healing our Image of God"
10:30am           Break
10:45am           Judith McNutt –"Capacity and Identity"
11:45am           Concluding Remarks–Bishop Frank Lyons
Optional Add-On Lunch and Hands On Workshop
12:30 pm          Lunch and Learn- additional registration ($10.00)
1-2:00 pm         Dr. Henry Baldwin/Virginia Smith-Lunch and Learn–Demonstration of Prayer Ministry by Holy Cross Prayer team.
---
Location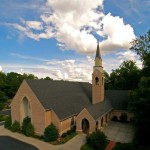 Holy Cross Cathedral is located in Loganville, Georgia in the greater Atlanta area. March is a sunny and seasonal time of year here, and you'll enjoy the beauty of spring in the South.
---
---
Resources