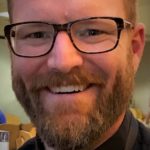 Our Church
There are over 80 million Anglicans worldwide. We are a member diocese of the Anglican Church in North America. Our church is a part of the global Anglican Fellowship, GAFCON.
Our Faith
Our tradition is grounded in the Bible, is ancient yet contemporary, and faithful to the Gospel of Jesus Christ. Our statement of faith is the Apostles' and Nicene Creeds.
Our Worship
We worship according to the Book of Common Prayer, which guides us so we can pray and worship together in unity. It also helps our visitors follow along with what we're doing. We're happy to answer any questions as well. Find out more about visiting an Anglican church.  Click here to find an Anglican Church near you.
Our Mission
Anglican Diocese of the South exists to equip clergy and congregations to fulfill the Great Commandment and the Great Commission (Mark 12:29-31; Matthew 28:19-20) by leading people into a growing relationship with Jesus Christ through personal discipleship, evangelism, and the nurturing and planting of congregations.
We are focused on supporting the great work of our churches and clergy in the cities and towns of the Southeast United States. We are dedicated to helping church planters, pastors, and lay people reach the unchurched with the Gospel, through vibrant churches and new plants.
---