Exciting Mission Update: Kibungo Diocese Clergy Training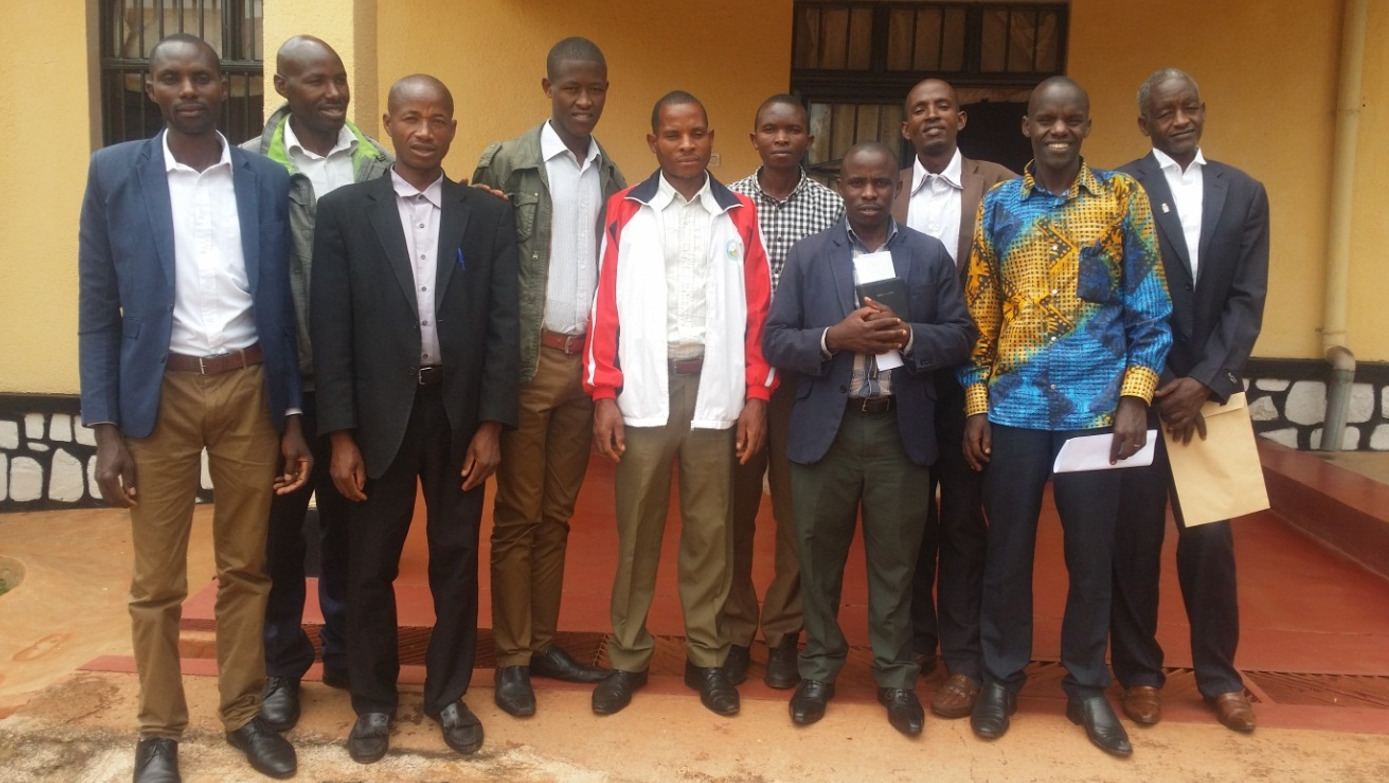 Students at the Kibungo Diocesan Headquarters before their departure to seminary.
During his visit to the Diocese of the South this past summer, Bishop Emmanuel Ntazinda of the Kibungo Diocese in Rwanda shared several possible projects that would help resolve immediate needs in their community. One project is sponsoring church pastors in obtaining their seminary degree – since the Rwandan government passed a law in 2018 that pastors must hold a degree in Theology to plant or continue leading a church.
Desiring this mission support to foster connection through the local church, the ADOTS Standing Committee set aside $15,000 to be given to Kibungo by All Saints Anglican Church, Peachtree City for theological training for these Rwandan students. This has now allowed ten ministers to attend seminary this term at the Kigali Anglican Theological College! Fr. Don Hutchens at All Saints is acting as the contact point for the project with the Diocese of Kibungo.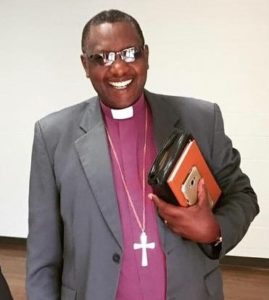 "ASAC's relationship began when we decided to support Bishop Emmanuel's trip to the U.S. and host him in the parish," says Fr. Don. "Each day we visited a parish mission partner to expose Bishop Emmanuel to what God had led us to do in Peachtree City and to ask the question, 'How might this transfer, as a whole or part, to the diocese of Kibungo?'"
During his visit with All Saints, Bishop Emmanuel visited a mobile pregnancy resource center and a food/clothing distribution center for those in need, which both yielded ideas that could be taken back to the Kibungo Diocese. Then they began talking about a formal partnership.
"All Saints has a vibrant mission to youth in the parish and in our mission to the community school… At two receptions it was unanimous that education was where God was calling our parish to join our partner diocese, Kibungo in Rwanda," says Fr. Don.
Also supporting the clergy training effort is St. Andrew's, Madison, AL, whose $7,740 donation to the Diocese of Kibungo is also supporting pastor education, a youth multi-purpose hall project, funds toward providing goats, and an amount to be used at Bishop Emmanuel's discretion.
Further information about the clergy training project for the Diocese of Kibungo will be presented at the Mission Roundtable – being held on Thursday, Nov. 7 of the Mission Matters Conference & Synod 2019 – offering the opportunity for other congregations to join in this important work!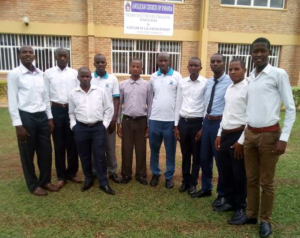 Donations of any amount are welcome from other congregations, with a suggested minimum amount of $300. The target goal is another $15,000 to be applied to the second year of study for the seminary students. Fr. Don and lay members of All Saints will be visiting Bishop Emmanuel in February 2020 to assess the clergy education project and start developing a youth education program, which includes building four-room school buildings.
Also in February, the team from All Saints will explore the possibility of a clergy exchange program – focusing on those who are currently in training or have just completed their course of study.
"Our Lord is calling All Saints to stretch beyond our borders and join Bishop Emmanuel and the Diocese of Kibungo in educating and preparing others in the knowledge of Jesus Christ," says Fr. Don. "Prayer is central to our relationship as is the love of one another in Jesus Christ."
Bishop Emmanuel says, "If we don't work hard to meet the required standard by the Government of Rwanda, many Churches will be closed due to lack of Church ministers." Please consider if your congregation can contribute to the training of these Rwandan pastors, and contact Fr. Don Hutchens at All Saint Anglican Church.