Church Plant Story: Cleveland, Tennessee
The Mission Chattanooga is planting its sixth chapel in seven years – Cleveland Chapel – by taking the next steps with a core group of 60 people in Cleveland, TN, about 30 miles northeast of Chattanooga.
For years, anywhere from 50 to 100 people have been making the 45-minute drive from Cleveland down to one of Mission Chattanooga's five chapels there to participate in Anglican worship. Pastor Jake Stum and his family were among them.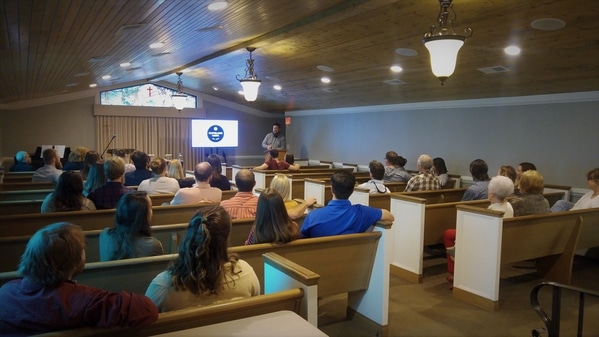 "I was determined to not attend church outside of my community, because I wanted to be rooted here," Pastor Jake laughs. He broke that policy for a while, though, to be part of the "blend of ancient and modern" at Mission Chattanooga, after learning more about the early church fathers while earning his Ph.D. He then discovered the many others who were making the drive from Cleveland as well. "It was worth the drive to us all," says Pastor Jake.
"Eventually, we discovered that Jake had a call on his life to be a priest and plant a congregation in Cleveland," says Fr. Chris Sorensen, Abbot for The Mission Chattanooga Chapels. "I love Jake's humility and passion. So often in leaders, we find one of those qualities, but not both."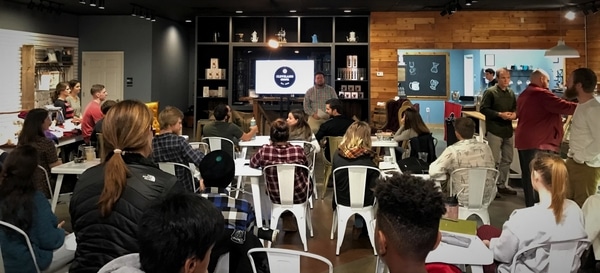 Pastor Jake, having already been ordained in another denomination for the last 15 to 20 years, will take his Deacon's exam soon and then work toward priesthood in the Anglican Church. Cleveland Chapel will be meeting quarterly this year for corporate worship, with a goal of officially launching weekly at the start of 2018. The Chapel had its first full communion March 5.
"It was great. There were tons of problems, you know just things that went wrong technically," says Pastor Jake, "but at the end of the service, it was just a great vibe and everybody was so excited – it was really neat."
The Chapel is starting out slowly and intentionally, taking care to explain liturgy and Anglicanism to those who haven't been connected with Mission Chattanooga before. Pastor Jake has been talking with Fr. Mitch Baker at Emmanuel Fellowship, which is an ADOTS parish in the Cleveland area, to coordinate together on how to best serve that area. Though there's been a lot of excitement and momentum surrounding getting the church started, Pastor Jake says taking it slow is better for a strong foundation of members.
"I just think it's great for us to have that – our people connected to the mother church, so to speak – before we launch our own thing, so there is a common DNA and common vision and values. And I think that the plan seems to be working really well at this point to do those things. So I'm all about a slow, intentional process of growth," says Pastor Jake.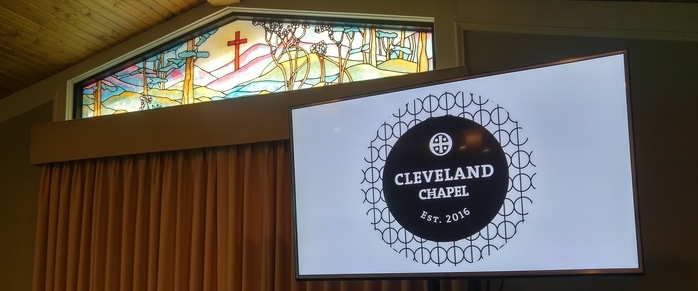 He says there will likely be unofficial connection and collaboration with Lee University in Cleveland as well (he's an adjunct professor there), as the ancient-modern blend is particularly attractive to students.
"It seems to strike a chord with a lot of college students, and it seems to be – especially in our area – college students who seem to have gotten burned out on church or disconnected from church find a new home and are reenergized by this type of worship. That's already been happening with our little chapel and students getting connected."
Fr. Dale Hall guides church plants at Mission Chattanooga and says The Mission holds church planting in high value. "We find there are more people in our chapels who have never been Anglican before, and new church plants, in new communities, make this possibility more accessible."
"Over the next three years, we expect that we will plant two to four new Chapels," says Fr. Chris. "There are a number of areas that we believe are ripe for new Chapels, but we dare not try to conjure something up using our best strategy. Instead, we listen and we watch… waiting for God to send us the right leader that has a calling to a particular place."
Pastor Jake asks people to please be in prayer for Cleveland Chapel as they form: "We are convinced that we are launching in Cleveland for 'such a time as this.'"
To receive email updates from Cleveland Chapel, sign up here… or keep up to date at their new website.
---