Youth Summer Service Missions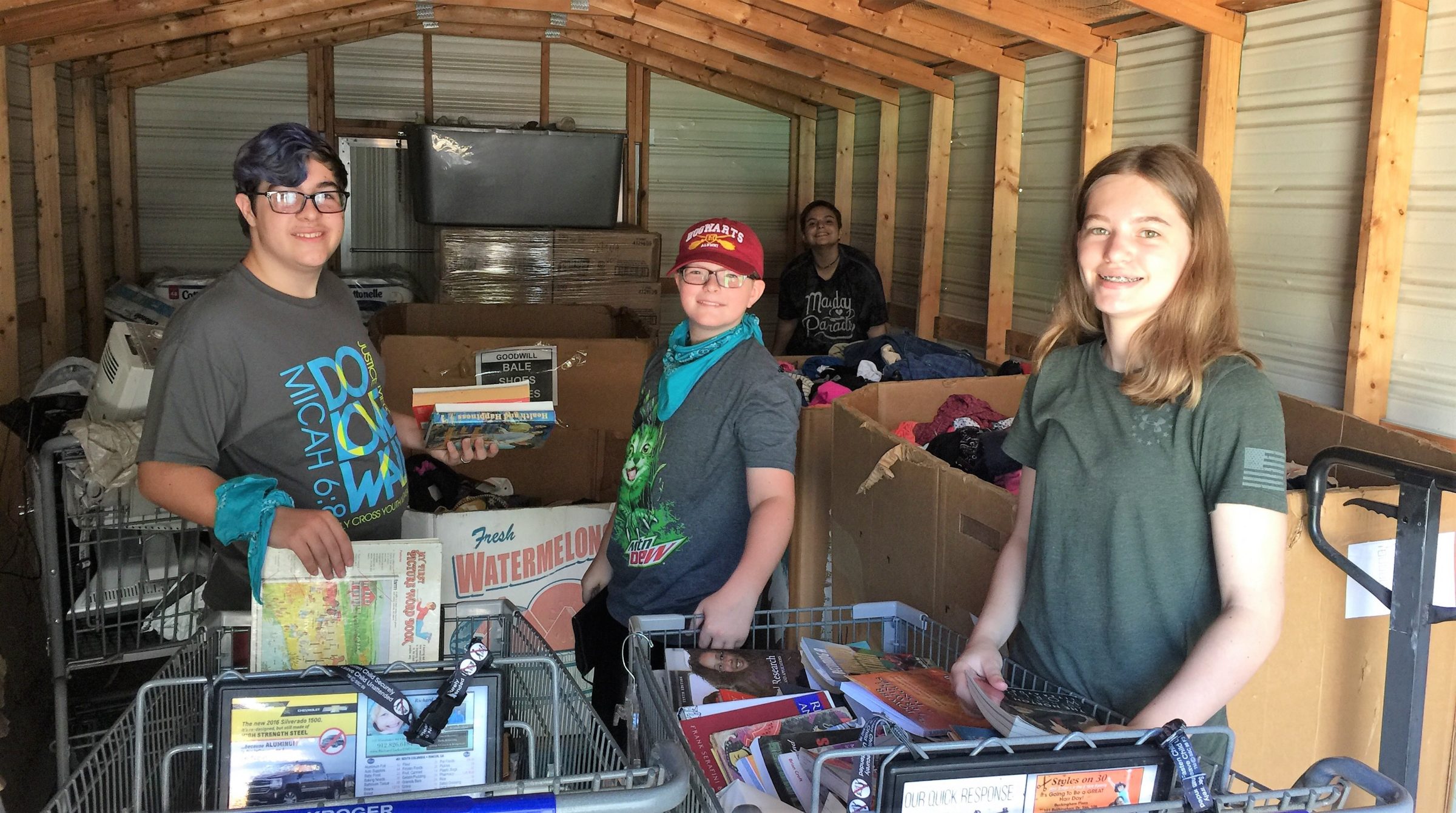 Summer may be a break from school, but it's not necessarily a break from learning. Many students around the diocese will be heading back to school knowing more about God, themselves, and the needs in their cities – thanks to service retreats supported by churches around ADOTS.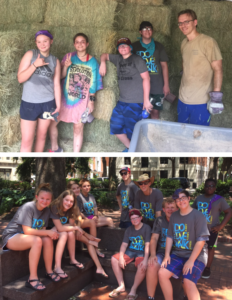 Fr. Collin Setterberg and Student Ministry Assistant Tracie Ryall of Holy Cross Cathedral in Loganville, GA led nine students on service projects at a local food bank and thrift store, as well as the Faith Equestrian Therapeutic Center, where special needs children receive equine therapy.
"We pulled weeds, raked trails, moved 180 bales of hay, cleaned up their grazing fields, and more," said Ryall. "It was hard work, but the kids loved it!"
Ryall recounted her favorite story from the service retreat: After working in nearly 100-degree weather for five hours, it began to rain and the center director said they could leave early. As they packed up, suddenly the rain stopped and Fr. Collin mentioned it would've been great to finish the last horse trail.
"At that, one student, Xander Shields, grabbed a rake and started walking back to the trail. All the students one by one did the same, and by the time we reached the field we were yelling and pumped to finish the trail! It was such a cool thing to witness these exhausted, sweaty, soaking-wet kids muster the rest of their energy to finish the task!" said Ryall.
The students were encouraged to play vital roles in the retreat, such as leading worship and nightly devotionals, and taking charge of service projects. "I think each teen felt so empowered by the end of the trip, and heard several of them comment that they couldn't believe they were able to do the things they had done, and were amazed at the things they [saw God do] through them," said Ryall.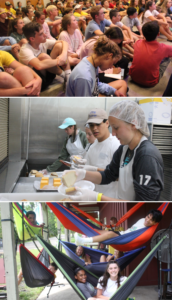 Grace Anglican Church in Fleming Island, FL hosted its ninth year of "Soul in the City", a summer camp for 7th-12th graders to participate in service projects around the Jacksonville area. This year hundreds of students served in over 16 locations and delved into this year's theme of restoration and depth.
"The Spirit of God was restoring relationships, self-esteem issues, unforgiveness, and placing an awareness of his presence in the hearts of many campers," said Chris Bretton, Director of Student Ministries for Grace Anglican. "The overwhelming testimony of Soul was that God showed up."
One Soul in the City student commented, "Before I came to this camp, I thought of Jesus more as someone who is sitting on a throne up in heaven looking down on us. But throughout the week I've learned more about Jesus and felt him in my own life. I've learned he isn't just sitting up there; He is with us and is us."
"Soul has changed my life in such a big way. I haven't connected with God or Jesus like this before," said another camper. "It's been very emotional. Overall I've had a great time with my friends learning about God and Jesus."
Chris Mark, Minister to Families and Youth at Faith Anglican Church in Cordova, TN, led students on their own Soul in the City service retreat in downtown Memphis. Last year, students had planted a garden in an inner-city neighborhood; this year they were back in the same area to help with pre-demolition of some apartments, pulling out sheetrock and insulation.
"This year we actually did a lot more manual labor, so they were like, 'Man, this is a lot more hard work!'" said Mark. "They seemed to be really enjoying it."
The group used the site manager's home nearby to wash up and ended up talking with her quite a bit, leading to an unexpected time of encouragement. Mark said her words at one point especially resonated with one student.
"She said, 'Just because you live in a place like this doesn't mean you have to stop trying.' So that was a really cool encouragement – I couldn't have planned for that," said Mark. "That was definitely a God thing."
---