Why Your Church Needs Electronic Giving Options and How To Provide it!
Cashless Tithes: A Guide to Mobile Giving
By Rachel Moorman (news@adots.org).
As more of our finances go increasingly paperless, many churches are finding a more convenient – and perhaps steadier – stream of donations through online and mobile giving. A number of online services to help churches manage their paperless tithes have popped up in the past several years: three major ones being easyTithe, Tithe.ly, and Kindrid Smart Giving. We talked with two ADOTS churches that use these, and we've created an online giving guide as well.
And this is important! Archbishop Beach has been visiting our churches, and he observed that though people increasingly do not use cash, most of our churches are not providing an alternative. He commented,"If a person is sixty years old or younger, chances are they are not carrying cash or a checkbook, but instead use plastic or online payments. So why are we not providing a way for them to give that works for them?"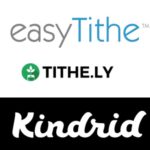 Holy Cross in Loganville, GA is currently using easyTithe for its online giving. Mission Chattanooga has been using Kindrid to process text giving for its three chapels, which amounted to nearly $100,000 in text donations last year.
"A nice advantage is that if people don't necessarily have funds available that day, they can text give anytime," says Jonathan Velozo, Financial Administrator for Mission Chattanooga. "The first time they utilize it is the hardest as they have to set up everything, but after that, it's quite easy."
The main features of easyTithe, Tithe.ly, and Kindrid are essentially the same: secure processing of credit/debit transactions, no contracts or hidden fees, ability to track multiple church campuses, and integration into nearly any church management software. Church members can even set up recurring donations and give to separate church funds – like an upcoming mission trip or building renovation fund.
"No matter what organization or store or service you are involved in, cash and checks are becoming less and less and people are advancing towards using debit cards and credit cards," says Velozo, who adds that the majority of Mission Chattanooga's donations comes from credit card processing with a Square reader, online through its website, or by text. "Few people write checks anymore and we have little cash ever put in the offering plate. All in all, as technology continues to advance, we are moving towards a more cashless society in general."
EasyTithe is more geared to web giving, offering a customized online giving page branded to look like the rest of a church's website. The online giving page on the Holy Cross website, for example, looks like the rest of the site: EasyTithe says this increases giving by up to seven times, when parishioners – or anyone wanting to donate – don't feel like they're being sent off to a third-party website. EasyTithe also offers services that are probably geared toward larger churches, like an online store interface, customized church event forms, and – if you have a spare $1300 or more – kiosk giving centers.
Tithe.ly is text and mobile app-heavy. Church members can use the Tithe.ly app to donate, or for an additional cost Tithe.ly will even create a customized app for a church with the ability to upload sermons, allow parishioners to engage with each other for prayer and access church forms or materials. They also offer kiosk giving – but at no cost, turning any tablet or PC the church already owns into a mobile payment center (without a card reader, however).
Kindrid Smart Giving is focused on text giving, with email receipts and customized roll-out materials to educate church members on using it. It doesn't use its own mobile app, but can be integrated into a church's existing app, and offers a simple "Smart Giving" button for a church's online donation page.
Deciding which provider to choose involves pinpointing which features parishioners would prefer to use: Are they more likely to give from their PC while on the church's site? Would they prefer to text an amount to the church's designated text-giving number, or give through a mobile app to track their giving more easily?
It probably also comes down to figuring out how much you're willing to give up in transaction fees, plus considering the provider's monthly rates and how much church members will use the service.
EasyTithe offers a free package (still requiring, however, a $10/month security fee), but the processing fee per transaction is higher than if you subscribe to its $29 or $49/month plan; text giving is an additional $5/month. Tithe.ly's services are free and with no security fee, but with a higher transaction fee plus $19/month for the text giving option. All of Kindrid's features – including text – are encompassed in its $45/month plan, but with a somewhat lower transaction fee.
EasyTithe and Tithe.ly even allow parishioners to cover the cost of the transaction fees, to take that burden off the church. Kindrid does not currently offer that option, but says they're considering it and may offer it in the future. All three also place an emphasis on their administrative side – so church treasurers or administrators have the tools they need to view the necessary financial reports by name, fund, or more.
In preparation for this article, I found customer service for all three companies to be quick and helpful – whether by email, or live chat on their sites. There seems a genuine desire to offer churches a clear and simple service – without hidden fees or other ugliness – to better process and manage their donations, and hopefully see giving either increase or at least avoid unnecessary fluctuations.
One con as I've talked to fellow parishioners about this – and a good question for clergy – is how mobile giving affects the act of giving financially during liturgy. If parishioners choose to mobile-give during that time, do you really want everyone pulling out their smartphones during service? If you give outside of Sunday instead, does it diminish the act of giving as a body during liturgy?
These are questions for each parish to weigh. But as cashless payments and giving are only increasing, please take a look at our Online Giving Platform Guide – which extensively breaks down the features and fees of the three providers mentioned here – as a tool to aid in your decision-making.
Originally Published on March 8, 2017.
---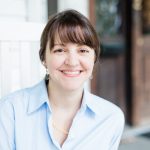 ---
Documents: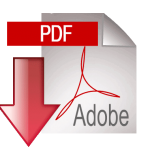 Online Giving Platform Guide