Youth Retreat! West Georgia Youth Gather
"It was a glorious time… It was filled with the Holy Spirit the whole weekend and it was just incredible."
– The Very Rev. Don Hutchens
Every January, the youth from All Saints Anglican in Peachtree City, GA gather after the busyness of the holidays to refocus on Christ for the new year. This year however, the All Saints staff invited the rest of the West Georgia Convocation to join them. So among the mountains and waterfalls at Camp Glisson in Northern Georgia, 33 middle and high schoolers – and their leaders – found that "Jesus is Enough."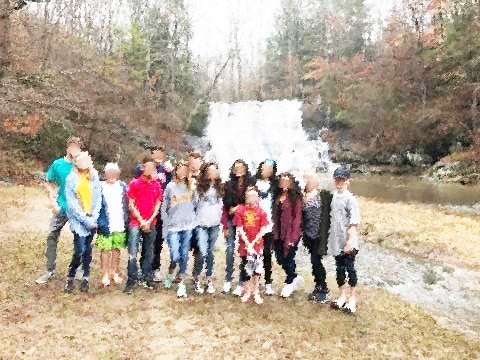 "The whole idea of the retreat was to make a relationship with Jesus Christ the most important and the most relevant relationship that we as an individual can have," said Fr. Don Hutchens, Co-Dean of the West Georgia Convocation. "And that is particularly important for teenagers as they are inundated with so many things seeking their attention and their affection… We are told by so many different voices – media, the internet, our friends, our teachers, whoever it might be – the things that we need. But all we really need in life to have a life that is meaningful and Spirit-filled is Jesus."
Youth from four churches from around West Georgia – All Saints, Resurrection in Woodstock, St. Andrews in Rome, and Holy Cross in Loganville – participated in the two-night retreat to study scripture, worship, pray, and reflect on Jesus being all they need. All Saints Youth & Family Ministry Director, Jessica Greiner, developed the retreat and curriculum, and she and clergy from each of the churches led a session followed by smaller group work. Musicians from All Saints even wrote worship music specifically for the retreat.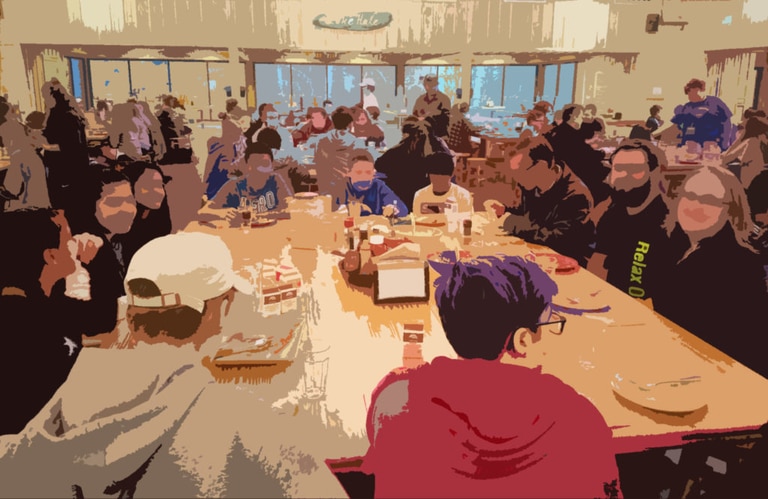 "The amazing thing about it – Jessica and I had some concerns going into it, that it might take most of the retreat for the youth to assimilate to each other, but it was almost immediate," said Fr. Don. "I'm so thankful that we did it because I believe our youth were drawn together. I've been involved with youth my entire ministry… this was the best behaved and most enthusiastic – and truly seeking Christ – of any group that I've ever been affiliated with."
One moment in particular stood out to Fr. Don, as a young man asked for a blessing during Eucharist at the end of the retreat: "Later on, I had the opportunity to speak to his leader, and over the weekend he had become very interested in learning about Christ. It was just incredible."
Fr. Dons believes many of the youth realized at the retreat that Jesus is not just someone we talk about, but someone who is an integral part of our lives. "It was awesome… Not only the youth, but I think the leaders left with a greater appreciation and understanding that Jesus is worth everything that we might be asked to give."
The annual retreat is already an integral part of the youth catechesis at All Saints, but Fr. Don hopes this will become an event to serve as a foundation for the youth of the entire convocation each year, and would love to see more churches in West Georgia take part in the coming years.
"I think the more we do these things as well, the better we have an understanding of how we can build an effort around our youth in the diocese," said Fr. Don. "So I'm very hopeful that this type of effort will be more utilized in days to come."
To find out more about the retreat curriculum – or to learn more about planning a group youth retreat – please contact Fr. Don Hutchens.
---