The Rev. Jack King Appointed Dean of the Tennessee Convocation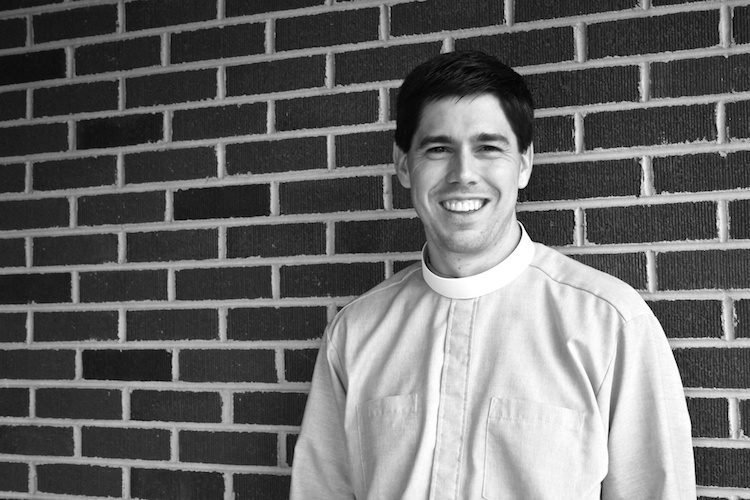 the Rev. Jack King, Rector of Apostles Anglican Church in Knoxville, Tennessee, has been appointed the Dean of the Tennessee Convocation. Deans are appointed by the Bishop to provide leadership and pastoral care to our regional clergy, and to help the clergy bring the regional churches together on mission.
About this new ministry, Fr. Jack said, "I'm humbled and honored to serve as dean for the Tennessee Convocation. As dean, I want to be a source of encouragement for our priests, deacons, and parishes. Even more, I want our deanery to become a community of mutual encouragement. Serving in parish ministry is a wonderful privilege, but it's also difficult work. I want to encourage soul care among our clergy so that our priests and deacons continually grow in their own faith, serving the Lord and his people with a renewed heart."
Jack King serves as the rector of Apostles Anglican Church in Knoxville, TN, also his hometown. Jack joined the Apostles staff in 2007 one week after he married his wife, Emily. He led spiritual formation ministries at Apostles in his role as assistant vicar from 2007-2012. Since 2012, he has served as rector at Apostles, sharing ministry there with a wonderful clergy and staff team.
Jack grew up in the Methodist tradition, but found his spiritual home in the Anglican Church. His Anglican heroes are Austin Farrer, Michael Ramsey, and Jeremy Taylor. Jack loves to write and he's seeking to become a better writer at anglicanpastor.com and his personal website knoxpriest.com.
His wife, Emily, serves as a marriage and family therapist and the Kings are passionate about strong marriages and healthy families. Jack and Emily are the proud parents of two children.
Jack is also a passionate and nervous fan of the Boston Red Sox. He dares to believe that Tennessee football is finally back, though he's not predicting any championships just yet.
This past month, Fr Ray Kasch stepped down as dean, after serving as the first dean of Tennessee for ADOTS for the past several years. Fr Kasch will continue to focus on his ministry as Rector at St. Patrick's, Smyrna, and in mentoring clergy. He has also served a clergy representative on our diocesan Standing Committee. Please join us in celebrating Fr. Ray's service.