The Hope of Jesus in Honduras: St. Patrick's Anglican and Short-Term Missions
A team of 12 from St. Patrick's in Murfreesboro, TN just recently returned from a short-term working trip in Honduras, and is encouraging other small- to mid-sized congregations in the diocese to consider a short-term trip of their own.
The team spent the last week of January at the Hope of Jesus Children's Home outside of San Pedro Sula, moving wheelbarrow loads full of rocks for a new driveway, mixing and pouring concrete for the driveway and a new cistern for the complex, and continuing with plans to provide a small village in the area with clean water. The Children's Home – a school and orphanage serving 16 children – is run by Mike and Kim Miller, sent from Church of the Redeemer Anglican in Jacksonville, FL.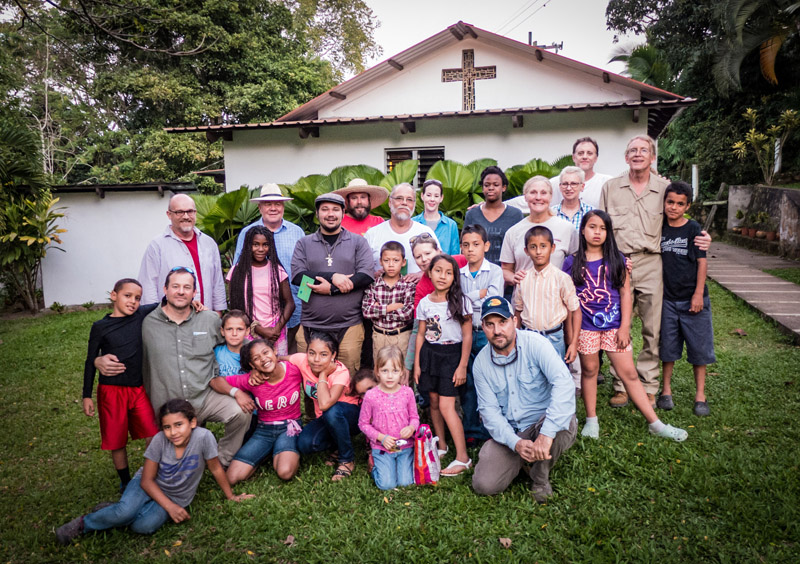 "The Children's Home was an inspiration," writes Fr. Ray Kasch, who led the team along with parishioner Rick Thurman. "To see how God used this one family, in a relatively short amount of time, to accomplish so much was nearly incomprehensible."
He continues, "Everything we did was done by hand. Mike's reasoning for this was twofold. First it was less expensive than renting machinery and second, he did not want to replace a Honduran worker with a machine. His aim is to do all that he can to support the local economy where an average day's wage for a man is about $5."
The team also toured the Children's Home coffee business, Hope Farm Coffee, which the Millers have developed on their property and with surrounding farmers to sustain the ministry at the Home, as well as to garner an increased wage for local farmers. Currently, their coffee sales provide about 16% of the Home's annual budget; the aim is to one day be fully funded by the farm.
This is St. Patrick's fourth working mission trip in four years, and with a mid-sized congregation, that means the entire church felt ownership of the trip.
"Whether it's helping to fund the project, praying for the team and the ministry while they're gone; we really worked hard to make sure that this was a project for the church and not just a handful of people," says Thurman. "It can really help the entire church focus on the kind of things we need to be doing."
Team member Amy Cooper agrees, and also encourages smaller churches to consider how they can be involved in a short-term working trip.
"I think smaller churches tend to feel as if their resources (money, time, people) are stretched thin or in short supply, but it's absolutely within the realm of possibility for them to do these short working trips," says Cooper. "If anything, it helps to re-energize the church in terms of both worship and service to each other and the community."
Fr. Chris Findley, Associate to the Rector at St. Patrick's, has a passion for short term trips among smaller churches: "Our plan when we started these Short Term Missions was to create a culture of missions in the parish and raise our awareness of the needs of the church around the world. I think we're moving in the right direction."
In fact, Thurman is confident their partnership with the Children's Home will grow, as the Millers hope to expand someday to serve an additional 8 to 16 children.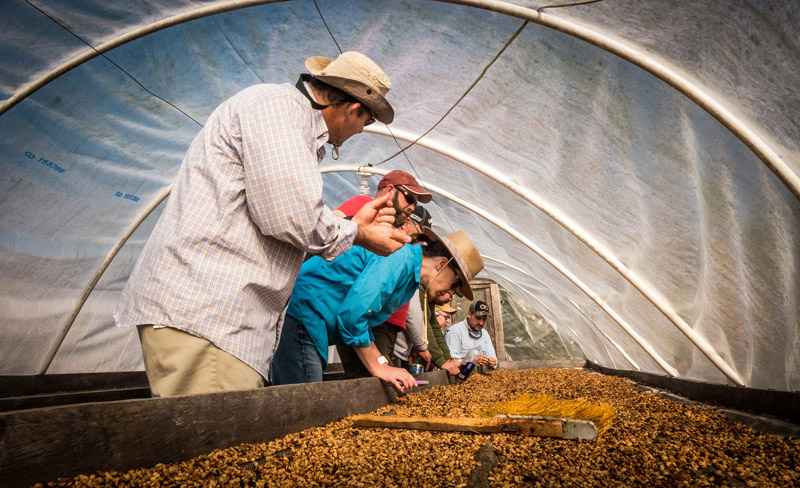 "I'm pretty certain we will continue to work with them, not only in taking trips, but also in finding ways to partner with them and helping them to get things accomplished and to support the ministry even when we're not there," says Thurman. "So we're really looking to what kind of things could we do year-round to truly be a partner with them and help them move their ministry forward."
Cooper adds that the impact for the team member can also be life-altering, seeing the accomplishments and attitudes of truly "resource-poor" communities.
"The people we encountered were friendly and hospitable, many of them sharing their love of Christ with us in such honest and open ways. Even the children in the group home were free with hugs and smiles despite the hurts they have all no doubt experienced at the hands of adults," says Cooper. "It's also nice just to worship in a different way and environment than what the norm is for you. It changes perspectives and sometimes even priorities."
If you have questions about how to start short-term working missions in your church, contact Fr. Chris Findley. Click here to find out more about this trip and missions at St. Patrick's, view beautiful photos of the trip here, and support the Hope of Jesus Children's Home with your coffee purchase here.
---