The Archbishop's Summer Essay Contest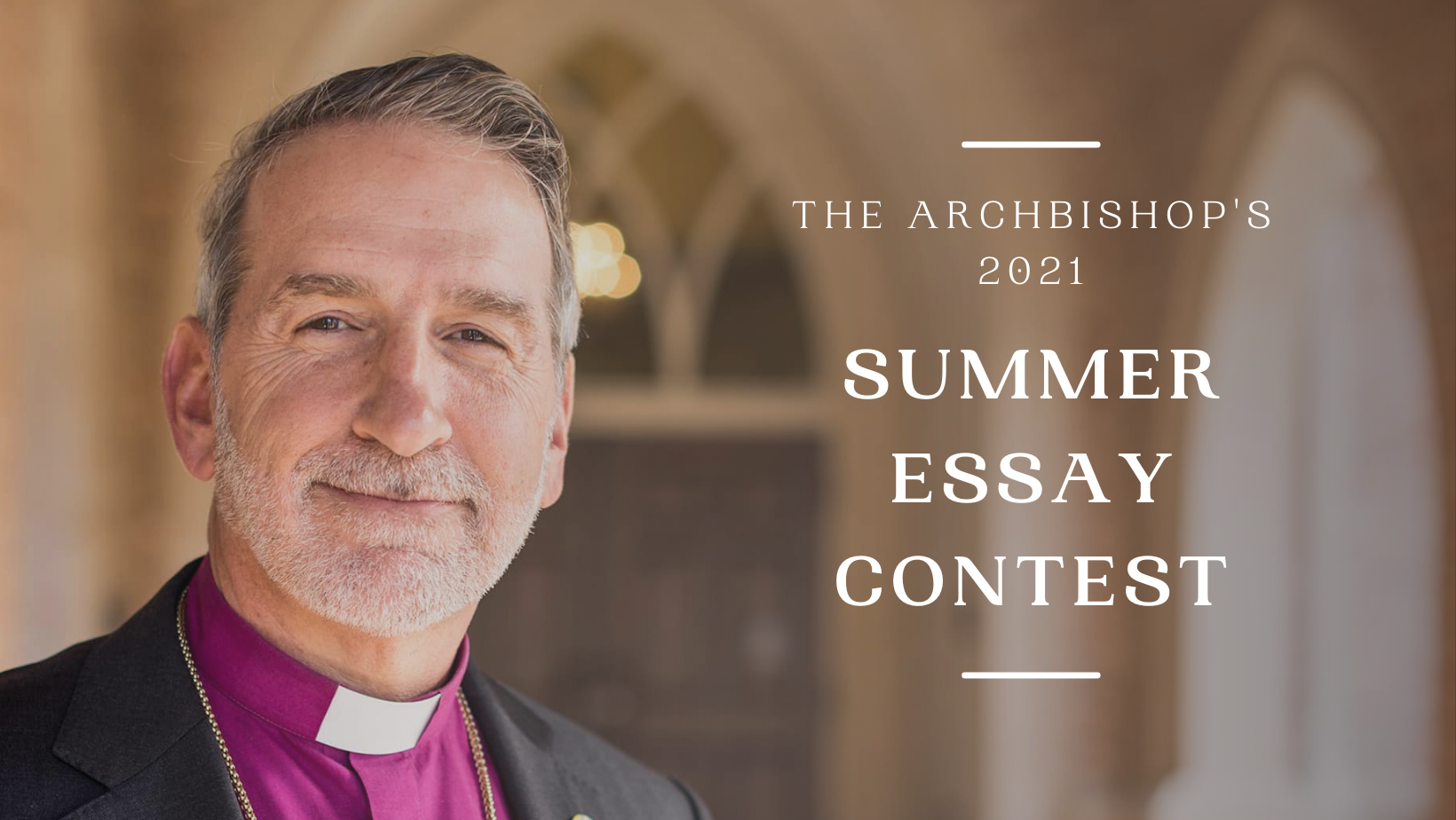 Archbishop Foley Beach invites Clergy and Lay Leaders to participate in his annual Summer Essay Contest. This year, entrants will submit essays that provide a Biblical and Theological perspective on pandemics. 
There are two categories: The Clergy Category is open to priests and permanent deacons of at least three years experience. The Lay Category is open to lay leaders with at least three years of leadership in a local congregation.
PRIZES
For Clergy Entrants
1st Prize – $2,500
2nd Prize – $1,500
3rd Prize – $1,000
For Lay Entrants
1st Prize – $2,500
2nd Prize – $1,500
3rd Prize – $1,000

SPONSORSHIP
The Annual Contest is presented by Anglican House Publishers, the registered trade name of Anglican House Media Ministry, Inc., a Ministry Partner of the Anglican Church in North America. Additional funding by an anonymous donor is gratefully acknowledged. All winners will receive a trophy and a letter of commendation from the Archbishop.

JUDGING THE CONTEST
The contest will be judged in the blind by a panel of outside members of the Anglican House Board of Directors, i.e., board members who are neither officers of the ministry nor active in management. Archbishop Foley will select the final winners.

METHODOLOGY
Submissions will be assigned a numeric code to facilitate the blind judging process.

CRITERIA
Essays will be judged on these points:
Thesis

Balance

Clarity

Coherence

Uniqueness

Utility

DEADLINE
The deadline has been extended to 12:00 Midnight EST, September 15, 2021.
Winners will be announced on November 30, 2021.

SUBMISSIONS
Essays must be submitted as Word documents not exceeding 2,500 words. Click on ESSAY CONTEST at anglicanhousepublishers.org for the Contest Rules. Submission before the absolute deadline is encouraged to avoid swamping the judging process.