Ten Years of ADOTS: Celebrating the Past, Anticipating the Future
The Diocese of the South is celebrating its 10th anniversary this year! As we reflect on the last ten years, we remember the great efforts our leaders undertook to create our diocese – and we look forward to the years to come.
As Margot Berry, parishioner of Christ Church Atlanta told us, "I hold up and admire the many priests who gave up so much to follow their Lord, Jesus Christ, instead of the allure of worldly gain. To them we hold our greatest thanks."
Creating a diocese from scratch was a monumental task, as most of those involved were coming from churches with established structures that, as Fr. Michael Fry of All Saints Peachtree City says, "had long-ago been created by others."
"In the early days several of us wore many hats," says Fr. Michael, who served on the Steering Committee as ADOTS was forming, helped craft the initial budget on the Finance Committee, chaired the first Standing Committee, and also served as the first delegate to the Provincial Council while ADOTS was in formation.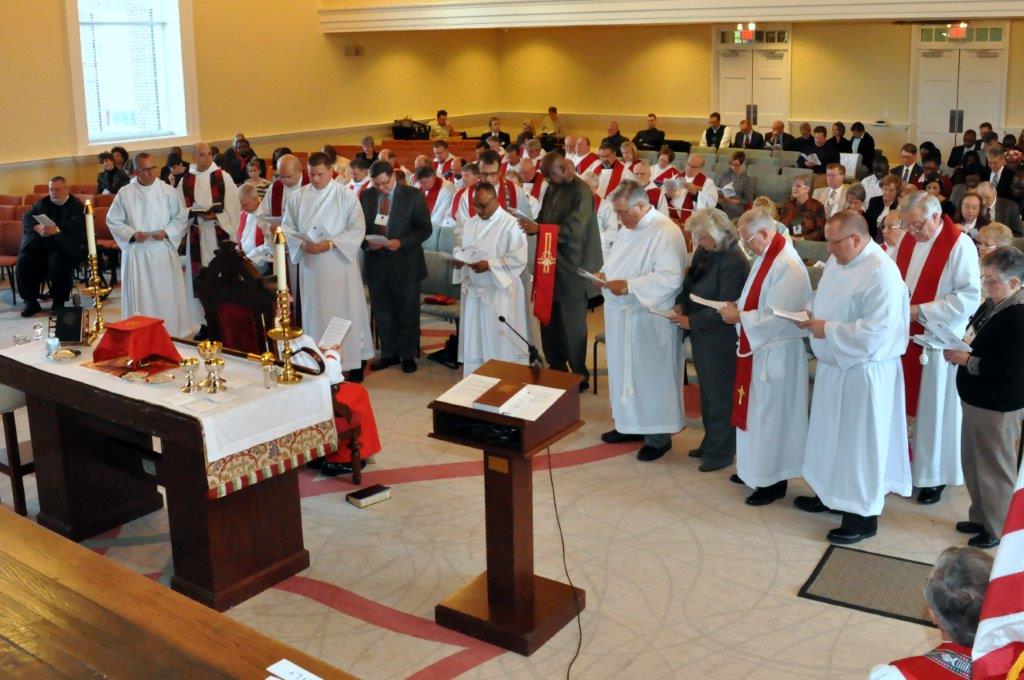 "It has been a heady experience (and a bit like the wild west) serving as pioneers in building a diocese, forming congregations and erecting buildings that will, by God's grace, be here long after we are gone," he says.
Canon Steven Saul, who served as the first Canon to the Ordinary for ADOTS, says the greatest memory for him of those early days of diocesan formation was the excitement of the churches and people gathered to become a part of it.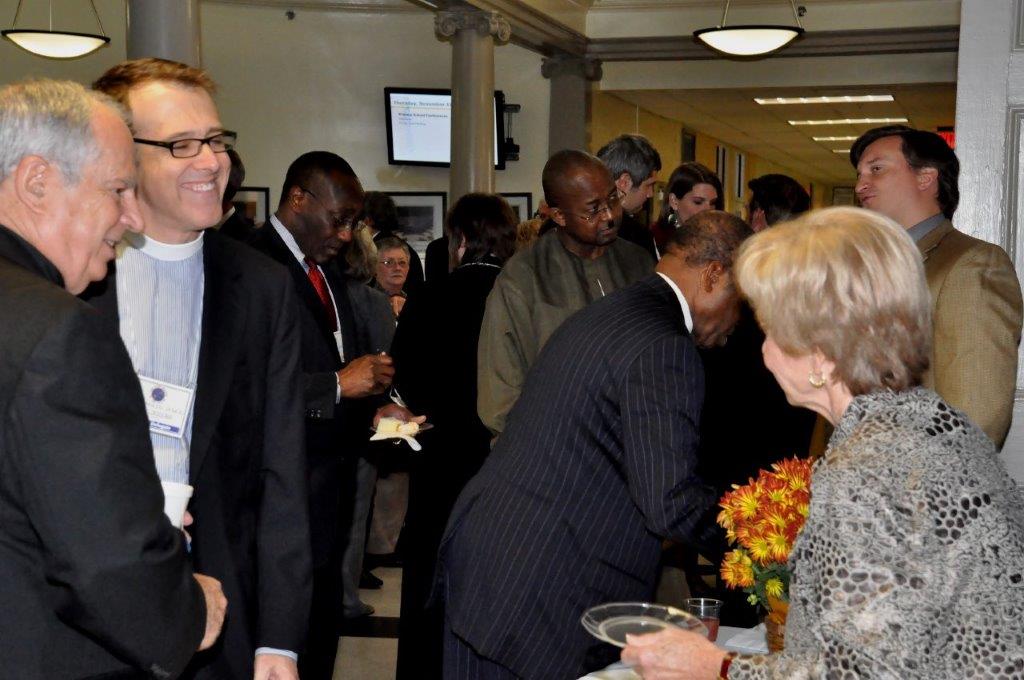 "One day of great importance was the day we a met at the Cathedral in Loganville and came together to ratify the Constitutions and Canons of the new Diocese. There was the greatest sense of the Lord's presence as we met for the first official time as a Diocese in Formation," says Canon Steven. "We prayed and asked the Holy Spirit to lead us in this new work. It was a great new beginning that gave so many of us a new and restored hope in the Church."
"I remember sitting in the room with the Steering Committee when we first talked about needing to elect a Bishop," says Fr. Michael. "We all said it obviously should be Fr. Foley as he had been fulfilling the role of Bishop to us all, even when he was a priest and Rector of Holy Cross. While he demurred, we insisted and there was never talk of anyone else."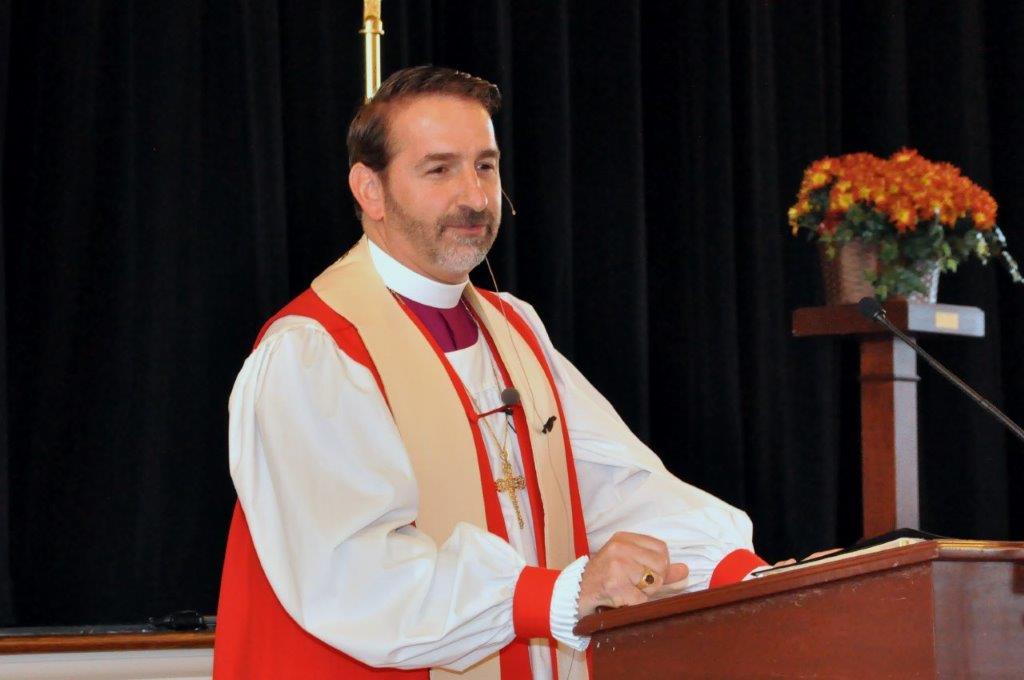 Fr. Jack King and his congregation at Apostles, Knoxville, came to the diocese looking for such leadership, shepherding, and fellowship.
"We were seeking a bishop who was truly a pastor and the Lord brought Bishop Foley to shepherd our church through those days," says Fr. Jack. "I also remember really good conversations in our deanery, beginning new friendships that have grown ever since."
He holds standing in Synod to be fully received as a member parish as a special memory, as well as preaching to his fellow clergy at the renewal of vows.
"That renewal of vows service has been so important for my own spiritual life. It was very humbling and also a great gift to preach to my fellow pastors in that moment," says Fr. Jack.
As the diocese has grown through the years, so has the need for serving our youth. Jessica Greiner was the Family Ministry Director for All Saints Peachtree City, and started reaching out across the diocese to connect with other youth and family ministers. She now serves ADOTS as Youth Coordinator.
"My most favorite memories of the last few years are our annual diocesan youth retreats. I love seeing all of our students from across the diocese join together to deepen and strengthen their faith," says Greiner. "I absolutely love when we have group game time. It's a chance for our students to build community, work in groups, and really have a blast together."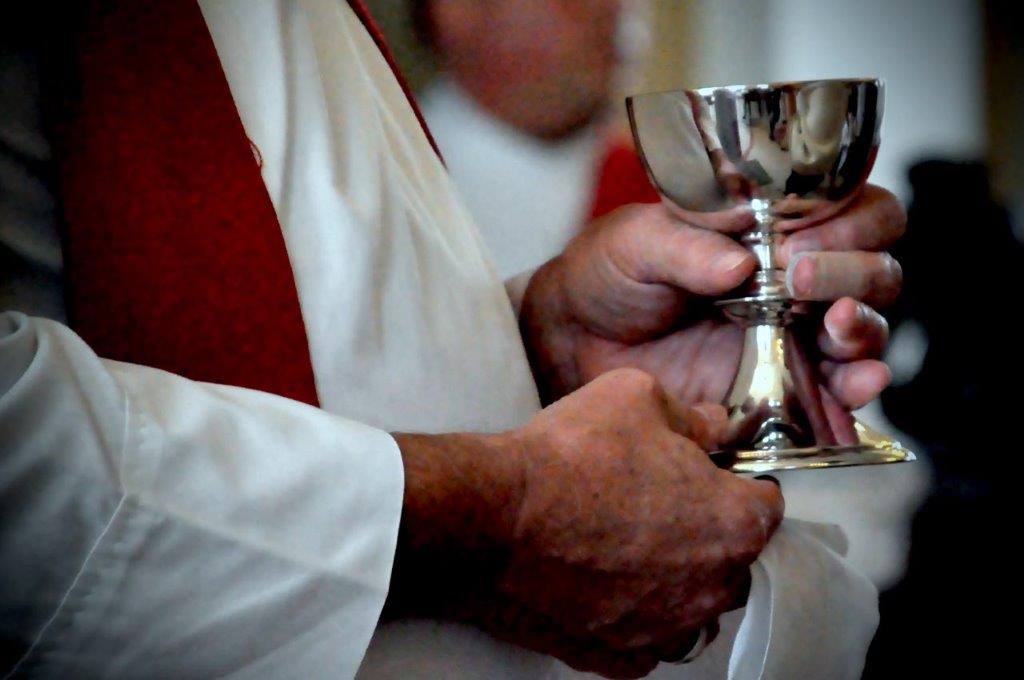 As the diocese moved beyond establishment, Canon Dan Alger implored that our diocese embrace a culture of church planting, a view shared and built on by the current Canon for Church Planting, Canon Chris Sorensen of Mission Chattanooga.
"There is no doubt that the next era is going to be the most significant season for ADOTS," says Canon Chris. "Forming a diocese is hard work. Different churches and clergy, with different backgrounds, concerns, hopes, and even baggage came together and had to figure out who we were. But, we are here now. Organizational infrastructure has been laid. Direction has been set. The next ten years will reveal who we really are."
---
As we reflect on the last decade and look forward to the next, many clergy are united in one sentiment: They are grateful for the humble leadership of Archbishop Foley and hold his selection as Bishop and Archbishop as cherished memories.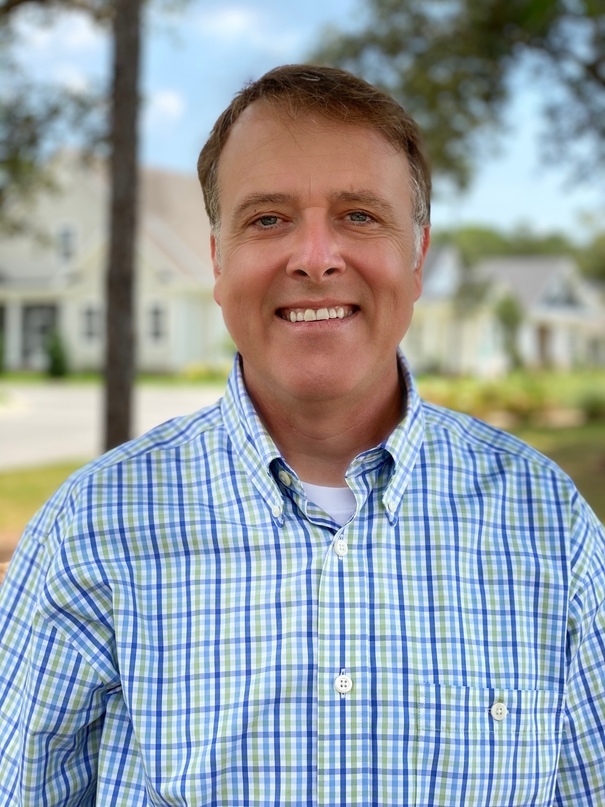 "The call of ++Foley to be our bishop was another important milestone, and the event was held at Church of The Apostles in Atlanta. We needed a venue for the consecration that would easily house all the people that would come to witness and pray for the leader of our newly formed diocese. Many months of planning went into that important day and a celebration/reception was provided for the hundreds of people in attendance. The new bishop and his family greeted everyone that made the trip to Atlanta. That day was particularly important for me as clergy because I knew/saw the leader and model of leadership that our future Archbishop provided as a rector. He would now set the example for leadership for other bishops. He has always been a man that leads by example and I knew that day he would one day be our ACNA Archbishop because he humbly follows the Lord. Praise the Lord, it happened!"
– Canon Steven Saul
---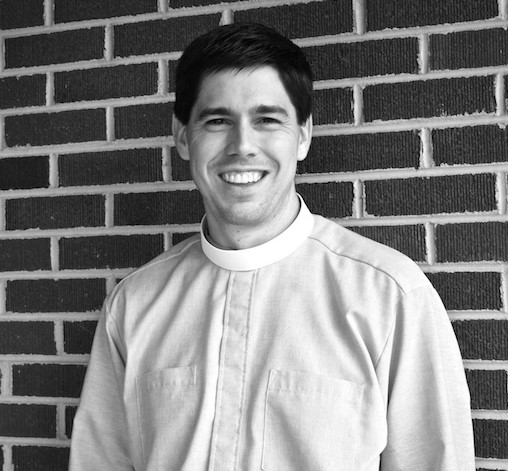 "I remember the sense of pride and joy hearing about Archbishop Foley's selection as archbishop. I was grateful then and now that our province would be (and still is) shaped by his pastoral heart."
– Fr. Jack King, Dean of Tennessee
---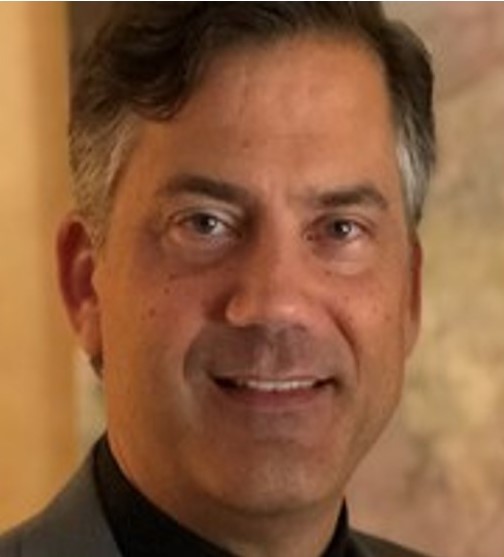 "The year ++Foley was elevated to Archbishop stands out for me. Being present for the election, serving on the Standing Committee that had to figure out how we should restructure to continue the work of the Diocese with an Archbishop in our midst, and helping with the Investiture are all things I will never forget."
– Fr. Michael Fry, Dean of West Georgia
---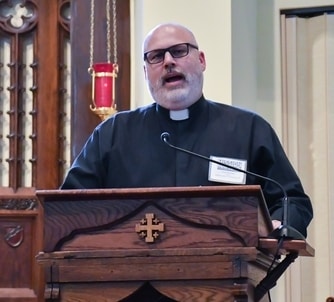 "The most formative experiences I have had in ADOTS have been individual pastoral conversations between myself and Archbishop Beach. As I have grown older and more experienced, as a leader, it has become more and more difficult to find someone who can/will lead me. The Archbishop has given me good counsel at several key moments over the years."
– Canon Chris Sorensen
---