Synod Spotlight: Musicians Matthew & Micah Macaulay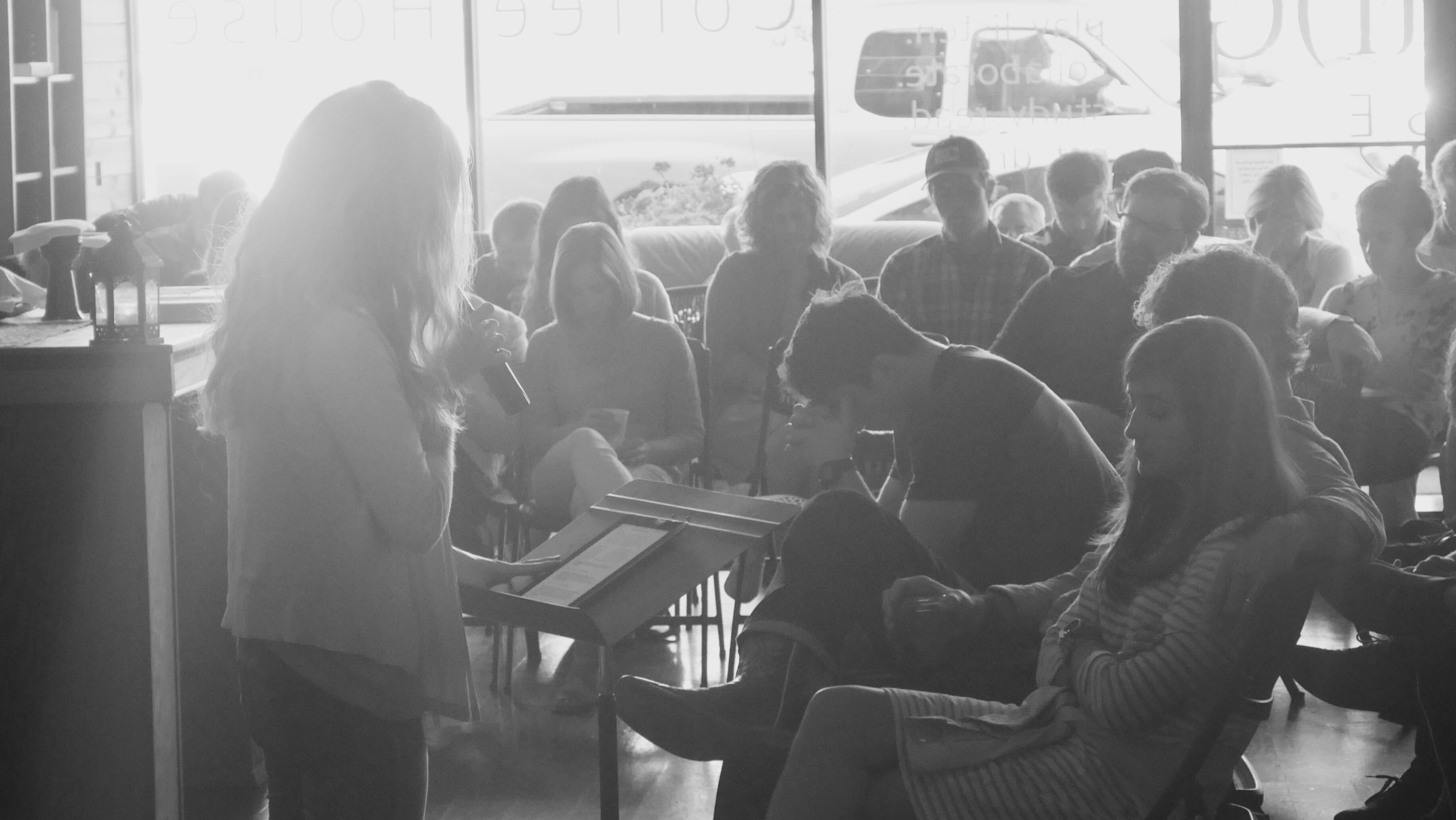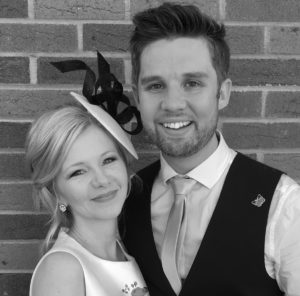 Leading musical worship this year during Synod 2017 are Matthew and Micah Macaulay, who serve as worship leaders at Red Bank Chapel, Chattanooga, TN. They became newlyweds earlier this year, but their journey with music together began 14 years ago. 
The couple met at college in Australia in 2003 – Matthew being from England and Micah from California – and led worship together then at Hillsong.
"We lost touch for many years, but in 2012, after a crazy chain of circumstances, picked right back up where we had left off! Except that a lot of life had happened in between." Micah was already involved in the worship at the Mission Chattanooga when she was asked to help plant a new church to serve the Red Bank community in 2013.
"When Matthew moved over [from England] in January of 2015, he became instrumental in taking the music ministry forward in a beautiful way, and so we have led there together since then," says Micah. The couple married in May 2017, and now also share an 8-year-old daughter, Eliana. "In knowing that music is just one expression of a life of worship, it's amazing to share in that gift of music together as a married couple in ministry."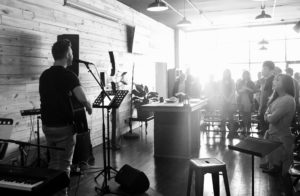 Matthew is also the Director of Worship & Creative Development at the Chattanooga House of Prayer, and Micah is studying at the Mission School of Ministry as an aspirant. Matthew is a passionate songwriter with "hundreds, possibly thousands of unpublished and unrecorded songs," while Micah writes an occasional song. They're both contributors to Common Hymnal –  a collaboration of many artists and writers – and have produced various recording projects over the last ten years. Matthew takes monthly trips to Nashville to co-write with other artists, and recently started a community for creatives in Chattanooga called The Union.
"I believe that worship through music provides a powerful place of experiencing God's real and beautiful presence. Through music I've experienced God's voice, healing, freedom, peace, unity, conviction, and a renewed sense of hope many times," says Matthew. "It's a divine moment when we the created ones are invited to bring a generous gift by using the breath we've been given to give back the best we have, as an offering to the creator."
For Micah, musical worship played an important role during a time of sadness in her life… Singing had become impossible during this period because her voice just wouldn't carry notes. During a time of prayer, God spoke to her of the lily of the valley, and she researched the flower to find out more.
"Upon reading about its medicinal properties, I found that it has the ability to restore a lost voice. It was such a powerful moment for me, and His presence with me was undeniable," she says. "And so, over the following season, the Lord restored my voice and enabled me to serve him again by singing songs of worship and adoration."
The Macaulays describe worship at Red Bank Chapel like a family coming together every Sunday: "The instrumentation is simple and lends to the voices of the whole room ringing out… We love to sing ancient hymns, modern hymns, original songs, and songs that the Body of Christ across the world is sharing." And they're looking forward to worshiping with their brothers and sisters at Synod and hearing what God is doing around ADOTS.
"It's an amazing thing that people can come together from different backgrounds, expressions and families, and at the moment when the first song is sung, express something of the unity, freedom, and transcendence of God. That is something beautiful and unique to a gathering like Synod: It will only ever happen in that way once."
Registration is now open for Conference & Synod 2017: Mission Matters. Join us November 3-4 as we explore how local churches can be on mission in today's world, reach out to our communities with the Gospel, worship, re-connect, learn, and discern together!
Visit the Conference & Synod 2017 site to learn more about speakers, workshops, lodging, and the weekend schedule.
---