Spiritual Retreat Movement 'Paseo' Will Need Volunteers in Georgia
A note from ADOTS: In our current time of pandemic, it's hard to imagine when we'll be able to gather again in person. But when that time comes, movements like Paseo will be most welcome in bringing us together again to walk with each other in the path of our Lord. If you're interested in Paseo, this could be a good time to engage in planning with Susanna to help lay the groundwork for Paseo Georgia
.
"It's life-changing, or at least it was for me," says Susanna Smith, a parishioner of St. Andrew's in Rome, GA. "It was spirit-filled and God-blessed, and the experiences I had still do so much to support my walk with Him."
Susanna is speaking of Cursillo, a spiritual retreat movement of the Roman Catholic Church. Formed in 1944 in Spain by a group of laymen, the movement has since spread around the world – influencing dozens of programs and retreats across denominations which follow its method, such as Walk to Emmaus and Anglican 4th Day. Cursillo means "short course" in Spanish, referring to its three-day retreat, and its participants are called pilgrims.
Members of the nearby Gulf Atlantic Diocese of the ACNA began a similar renewal retreat several years ago called Paseo (Spanish for "walk") patterned closely after Cursillo, based out of Christchurch in Montgomery, AL.
"The movement has grown fantastically," says Susanna.
A Paseo weekend is generally held in the fall and spring, starting on a Thursday night and running until Sunday afternoon, taking place in a camp-like setting. The program also consists of small prayer and accountability groups, and larger monthly or quarterly gatherings.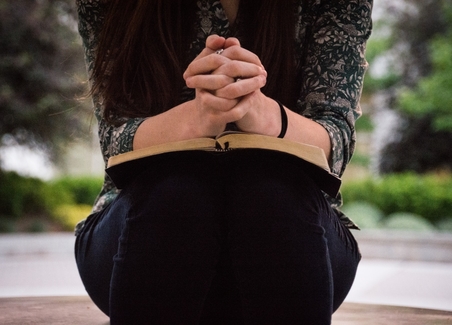 "There's quiet time, and silly time, and worship time. There's time for prayer and reflection and meditation. There's time for study and education. There's time for praise and singing. I really can't say anything more specific – that would spoil things!" she says.
She will serve on staff for Alabama's 25th retreat — originally planned for April but now rescheduled for October 2020 — and has been in communication with the Paseo Alabama board about bringing the movement to Anglican churches in Georgia.
"Paseo Alabama has offered to help staff our first weekend, once we get there. They are incredibly excited to see this ministry spread," she says. "And they're also happy to work with us if we want to send pilgrims to their weekends until we're ready to launch."
Susanna is passionate about the Paseo ministry and is looking for others who have experienced a Cursillo-like retreat to help launch Paseo Georgia.
"I feel God calling me to this, and I'm looking for others who may have the same call. I'm looking for folks who are passionate and interested in this type of renewal ministry. I'm looking for folks who have been on weekends as staff or lay directors or priests. Folks who'd like to take leadership roles in a future Paseo Georgia steering committee, folks who'd like to do the un-glamorous work of organizing and logistics."
If that describes you, please get in contact with Susanna! Visit the Paseo Georgia website, and send her a message through the Contact page.
But if you've never experienced a retreat like Paseo, why should you attend?
"For spiritual renewal and the refreshing of your soul. To come out of the world's time and enter God's time for a little while," says Susanna. "To listen to his still small voice and see where he may be calling you."
If you would like to participate in a Paseo retreat in Montgomery until Paseo Georgia is on its feet, please get in contact with Susanna Smith through the Paseo Georgia site.