Spanish Language Ministries: Bishop Mike Chapman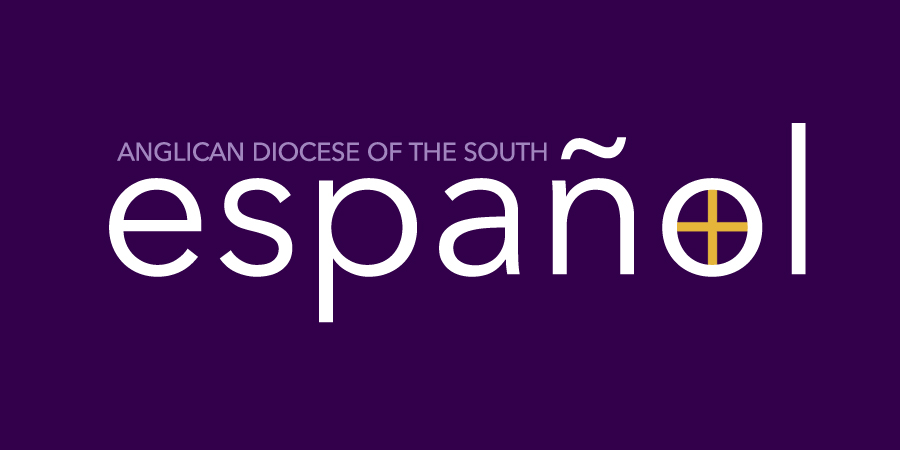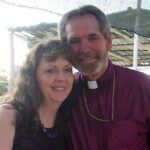 Meet Bishop Michael Chapman and ADOTS Spanish-Language Ministry
"What do you know about Peru?"
After 20 years of ministry – much of it in Hispanic and international communities – Bishop Mike Chapman and his wife Linda were seeking their next steps in prayer. Linda received a word: "Peru."
Bishop Mike replied, "I know the Anglican bishop… and I know where it is on a map."
He thought that was the end of it, but in 2008 – through a series of connections – Bishop Mike and Linda found themselves on their way to Peru on two short-term trips… and that's when things got very interesting. He was invited to speak at a church healing service in Lima, where hundreds came for the laying on of hands.
"During that time, I saw a blind man regain his sight, I saw a deaf man gain his hearing, and I saw a lame man walk. Now that's three out of hundreds," says Bishop Mike. "We stayed from seven till one in the morning, till the line ended and the service ended. It was amazing."
Then on a second trip to Lima: "It started happening again, wherever I went. It was overwhelming."
Not long after in 2010, he was elected the first suffragan bishop of Peru, Bishop Frank Lyons being one of his consecrators. Bishop William Godfrey sent Linda and Bishop Mike to the desert area of Ica, which had been decimated by a magnitude 8.0 earthquake in 2007.
"The section of Peru that we had was known as the poorest section of South America, and it's for no other reason than the people are still living there like the 1500s. It's exactly the same," says Bishop Mike.
For five years, he and Linda traveled around a five-state region of Peru, talking with the people there about microfinancing through ECLOF International, celebrating the Eucharist, preaching the Gospel, and the laying on of hands and healing.
"Ninety-nine percent of the women that came up were healed," says Bishop Mike. "We had things like Parkinson's disease, and heart disease and cancer, also healed. It became so commonplace that it's just what we did. It's just what the Lord did through us."
They began to set up different churches and train pastors, who were received as presbyters in the Anglican church.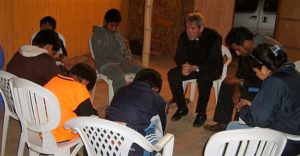 "Those churches are up and going and forming missions in the countryside, and it's really something beautiful to see," says Bishop Mike. And about the pastors there, he adds, "They make $100 a month, and they've got to rent their church buildings, and pay for everything there is, and that's all they get for a month. These are true missionaries of which the United States hasn't seen in 200 years."
Bishop Mike was no stranger to Hispanic culture, however, before his move to Peru, and knew God would use his background purposefully in ministry. From the age of ten, he grew up in Puerto Rico when his Spanish-speaking father got a job there. He says he picked up the language quickly as a boy, and fell in love with Hispanic culture.
"They're very friendly, they're very family centered, what they know about the Lord, they love it. If they find that in the Anglican church they have a home, they'll be Anglicans till the day they die," he says.
Now that he and Linda are back in the U.S., Bishop Frank and Fr. Jim Murphy of Christ Anglican Church in Cashiers, NC, have invited Bishop Mike to start a Spanish-language ministry in the Cashiers area. Bishop Mike says that unlike in Peru, the Hispanic population in the U.S. is more transient, and is often working seven days a week, 10 am to midnight.
"So when are they going to go to church? The answer to that is, they won't," he says. "So the church has to go to them. Exactly what we did in Peru, we have to do here. We have to go to them."
He says if that means having services at one a.m., or six a.m., "that's what you do."
As part of the Spanish-language ministry, Bishop Mike has requested the start of an ESL course – as well as teaching the English-speaking community how to communicate in Spanish – and holding a healing service once a month.
"People here in the States say, 'Why does that [healing] not happen here?' I say, it does!" says Bishop Mike. "We did that for nine years in Brentwood, Long Island. Every week we saw incredible healings there. And the church grew."
One of Bishop Mike's favorite stories from his time in Peru came late one day when they were out in the desert with a group of goatherders, whose goat's milk products they were trying to get to market.
"Their leader said to me, 'Who is the Anglican Church?'"
As Bishop Mike was trying to put something together quickly in his mind, the man answered his own question.
"He says, 'You come among us and you preach the Gospel, you heal our sick, and you try to improve what we do so we can grow financially.' Who is the Anglican Church? The testimony of the people speaks very loudly."
ADOTS is in the beginning stages of a Spanish Language Ministry. Our Assisting Bishop, Frank Lyons, spent 25 years in South America and speaks fluent Spanish. He is working with Fr. Jorge Rosa in the Atlanta area, and Lay Minister Victor Ubiera in Woodstock, GA to plan and begin Spanish Language gatherings, Bible Studies, and eventually worship services. St. Andrew's, Versailles, KY has started an outreach to Spanish speaking children in their community. Bishop Frank is also working with Bishop Mike Chapman, retired Bishop of Peru, and Christ Church, Cashiers, NC, to begin a Spanish language ministry in the Highlands area. Please refer any Spanish speakers in your congregation to Bishop Frank at Frank@adots.org.
¡Gracias por sus oraciones!
---