Singer-Songwriter Rachel Wilhelm to Lead Synod 2018 Music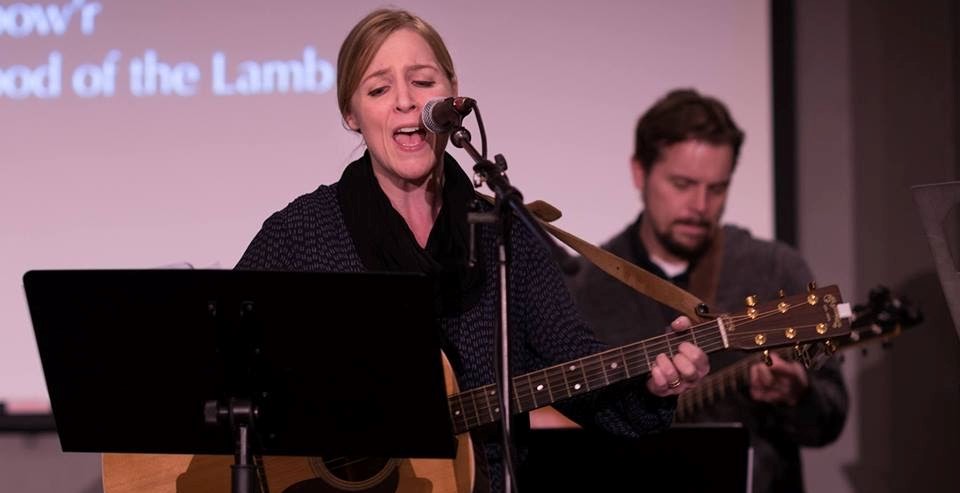 It's barely been a month in the South for Rachel Wilhelm – who just moved to Georgia from Minneapolis – and already she's leading music at an ADOTS church plant and at the Mission Matters Conference & Synod 2018. But this comes as no surprise when one learns that her Anglican roots are a decade deep.
"How it came about is really an interesting story, but I got connected to the Rev. Dan Alger before moving to Georgia, and we know many of the same people," says Wilhelm of her new music director position at Redeemer Anglican in Dacula, GA. "I also met Dan years ago when I was leading music in the D.C. area, so I knew who he was."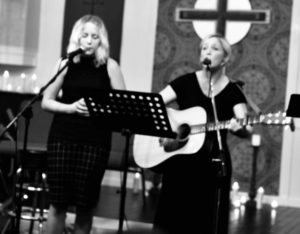 Wilhelm has led musical worship in Anglican churches for over ten years, but also in other denominations as well – which she says has been beneficial for her "to experience God's work in the broader Church." She's excited about the musical possibilities that will unfold with Redeemer's growing congregation.
"Church plants are exciting because as people come forward to offer their talents, it's like opening a package: God gives every church its own sound and flavor," she says. "It's fun to hear, fun to watch, and fun to see where it all goes. I play guitar, so I'm happy I fit in!"
Wilhelm calls Redeemer's musical worship already very "acoustic and folksy" – a style certainly fitting for her talents. Last year she published an album, Songs of Lament (available at Bandcamp and Amazon), full of haunting melodies, pared-down acoustic beats, and her lilting folksy voice.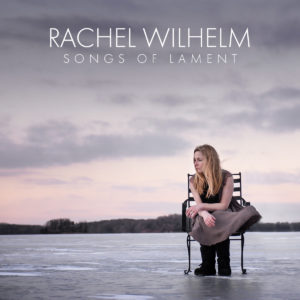 "The lack of lament in Church music inspired me to take the Scriptural laments from the Psalms, Jeremiah, Lamentations and Habakkuk I had been working on and create a full-length album. Not a best-selling topic, but someone had to do it!" she says. "The album has a real vibey gospel feel, with stand-up bass, guitars, Wurlitzer, organ, cello, and interesting percussion. I'm super proud of it."
Wilhelm says she thinks the concept of lament is a difficult one for churches to engage with musically on a typical Sunday morning – but that making the effort to engage can more richly connect us to our brothers and sisters.
"We believe we have the victory, so we have to be happy all the time, experience only uplifting things on Sundays, and sing upbeat songs," she says. "If we were to sit down with each member of our congregation, we would hear hard life experiences, tragedies, worries, doubts, and fears."
"We may not feel hopeless," she continues, "but many do. And we might next week! Sunday is not a vacation. It is a corporate time of building the Lord's worship service together."
Wilhelm's philosophies on musical worship may have formed in part from her childhood church experience – while at the same time, musical worship kept her walking with God.
"I was raised in a non-denominational charismatic church, and some of the things I experienced weren't ideal and would have made many give up Christianity altogether," she says. "Having the ability to look back now, I see that my involvement in the youth group band kept me in the Church. I think if I didn't have that I don't know where I'd be. God used it to develop me musically and spiritually in ways I don't even understand."
Despite the role music had played in her faith, Wilhelm refused to lead worship for a long time in her adult life.
"But [I] eventually felt God's huge tug during a sermon, of all things," she says. "I realized that the highest form of musical worship (for me) was leading God's people in song."
The Diocese of the South is happy to have her lead us in song at Synod this November.
What is she looking forward to most?
"The singing. Anglicans sing their guts out, and it is a huge honor to accompany that. The Lord inhabits the praises of His people, right? That just about sums it up."
---
Register now for Mission Matters Conference & Synod 2018!
Join us November 2-3 as we gather to worship, reconnect, learn, pray, and discern together.
Weekend highlights:
Lay Ministry & Clergy Gatherings
Worship & Celebration
Plenary Session on "The Allure of Liturgy" with Winfield Bevins
Dinner Under the Stars
15+ Workshops
New in 2018: Reduced pricing for volunteers serving 1-3 hours at Synod!
Visit the Conference & Synod 2018 site to learn more. Don't miss it!
---