Proclaiming Christ Faithfully to the Nations at GAFCON Jerusalem 2018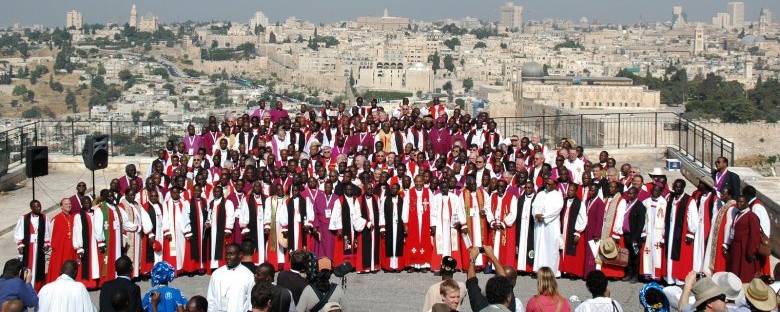 By Fr. Bill Midgett, Rector, Christ the King Anglican Church, Decherd, TN and one of the ADOTS clergy delegates to the ACNA Provincial Council and GAFCON
Greetings to all in Jesus' Name!
From the opening conference session on Monday morning, the above theme became our rallying cry led by both the masters of ceremonies and various speakers throughout the week – when they would call out to the people: "We will Proclaim –" and the conference attendees would respond loudly in unison, "Christ Faithfully to the Nations!" Amen!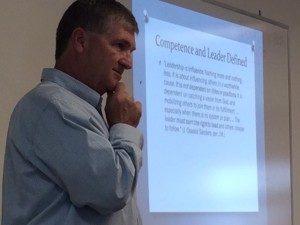 Yes, in Jerusalem's International Conference Center, the venue for Gafcon 2018, I can tell you Christ was faithfully proclaimed among the global Anglican Communion's delegates and attendees totaling 1,950 from 50 nations. Our prayer is that all of us will live up to the challenge, and by our testimony in word and deed continue to proclaim Christ faithfully to the nations after returning home.
It was again a joy and privilege to represent ADOTS as the clergy delegate and attend this third Gafcon gathering. This one was especially significant in that it also happened to coincide with celebrating the tenth-year anniversary of the Gafcon movement in the place it all began – God's Holy City, Jerusalem. Honestly, I struggle to find the right word to describe how meaningful it was to be part of this gathering of like-minded, orthodox, Anglican believers from around the globe, but 'awesome' comes fairly close.
In addition to the daily agenda of inspired worship and great singing; godly, biblical teaching; plenary presentations such as 'why Gafcon;' testimonies from those who have suffered persecution in standing for the true Gospel; many workshops; various tours available to participants during one afternoon; seeing old friends and making new ones – I must confess that one especially meaningful element provided at this Gafcon was the small group sharing and prayer time spent with seven others seated near you in the auditorium. The conference planners did a wonderful job to organize these small groups, as each delegate was assigned a seat for the opening morning worship and Bible teaching. From where you sat, you were able to form relational bonds over the week with those sitting near you. This intentional touch with others was a blessing to receive and participate in, and led me to form wonderful fellowship bonds with lay, clergy, and bishop delegates from Nigeria, New Zealand, Australia and England.
Thousands accessed Gafcon from live streaming and Twitter feeds in real-time, and the websites for Gafcon and the ACNA provide recordings and videos of various presentations and happenings from throughout the week. If you weren't able to take advantage of Gafcon in real-time, do take a look at what happened and what was said, from these website resources. Specifically, please read the 2018 Gafcon Statement, "A Gift to the World," which was unanimously adopted by all the delegates before the conference concluded on Friday, June 22.
During the plenary session covering the topic, "Why Gafcon," retired Archbishop, Metropolitan and Primate of all Nigeria, the Most Reverend Peter Akinola – in response to a rumor by those who think that Gafcon might be ending – firmly stated, "What is happening now with Gafcon is only the beginning…," as the movement continues to move forward in growth within the Anglican Communion.
In this regard, two major developments took place at Gafcon 2018. First, nine strategic network structures were launched in the areas of church planting, theological education, bishop's training institute, women's ministry, youth and children's ministry, global mission partnerships, intercessors fellowship, lawyer's task force, and sustainable leadership. The second came with the announcement that Archbishop Foley Beach, Primate of the ACNA, accepted the call to be the new Gafcon Chairman beginning April 2019, as Archbishop Nicholas Okoh, Metropolitan and Primate of All Nigeria completes his tenure as Gafcon Chairman at that time.
Encouragement, inspiration, and more were experienced and found in and throughout the people attending Gafcon 2018. I was so glad to witness and participate in this global movement and event at Jerusalem. Thank you again for allowing me to represent you. Please continue to pray for the Gafcon movement and the godly Anglican leaders who have been raised up in this generation by the Holy Spirit to lead faithful followers of Jesus the Christ forward and to "Proclaim Christ Faithfully to the Nations." May we all seek to engage and support the mission of the Gafcon movement locally and globally to Christ's glory and praise. Amen!
---