Parish Nurses: Where Medicine and Ministry Meet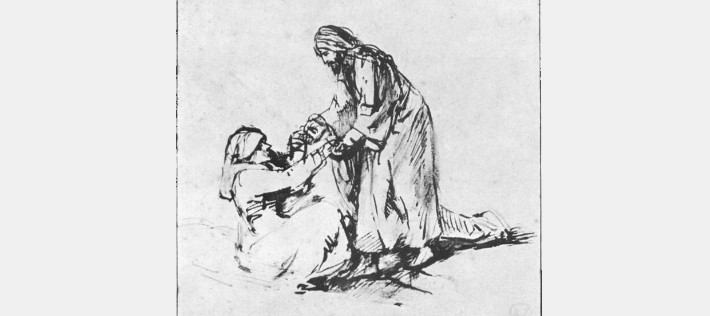 While she was in the middle of her 25-year career as a surgical nurse in the Atlanta area, Susan Boyette already had an idea of how she might serve others in her retirement. Fourteen years ago, one of her good friends – also a surgical nurse – left her career to serve as a parish nurse. Boyette knew that path was for her as well.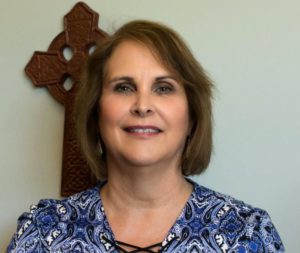 "I had told her at that time that one day I wanted to do that, and 14 years later it became a reality!" says Boyette.
Parish Nursing is also commonly called Faith Community Nursing – a movement of thousands of registered nurses across America and the world serving within the context of their faith. They act as health advisors, provide health screenings and referrals to community services, and encourage the physical, emotional, and spiritual health of the parishes or communities they serve.
"When our Faith Community Network liaison asked about starting a Parish Nurse program through one of our local hospitals, it seemed a perfect fit," says Boyette. Now she has regular office hours at Holy Cross Cathedral in Loganville, GA, providing blood pressure checks and answers to health-related questions, as well as offering referrals to doctors and hospitals. Parish nurses are also often educators.
"I am available for the pre-school director when she needs help from a nurse, and also have an upcoming 'wash your hands' instruction next week to hopefully prevent some communicable illnesses in our pre-school here at Holy Cross," says Boyette.
She's also starting a walking program to "ease us into becoming more wholly fit in body and spirit." Boyette is hoping it will draw people at different stages of health to walk together, in a six-week program called Walking with Jesus. "The mini program, hopefully, could lead to a Bible based year-long walking commitment."
On the side of emotional care, Boyette expects the parish nurse position to work in conjunction with other church ministries at Holy Cross, such as Stephen Ministry.
"I think it will work well with the Stephen Ministry and have discussed with our Stephen Ministers how we can best dove-tail the two," she says. "I have invited the Stephen Ministry leader to be a member of our health committee and look forward to our combined efforts to minister to the pastoral needs of our congregation."
Boyette hopes to encompass many aspects of wellness in the health ministry committee that she's organizing for Holy Cross. "I would like to have someone familiar with mental health issues, addiction issues, and, of course, wellness issues," she says.
Parish nursing positions have flexible means of support: a church may fund its own full- or part-time nurse, several churches may come together to support one nurse, or nurses may serve as part of their job at a local hospital or clinic. If a parish nurse position sounds like a ministry that could benefit your congregation and community, Boyette says the first step would be to talk with your ministry team to discuss goals for the program.
"The Parish Administrator is an excellent place to start," Boyette says. "Of course, talk to others in the church and see what they would like to see from the parish nurse. There are excellent resource materials available from the Church Health Center in Memphis, TN, online and written materials. Also, local health departments are good resources."
Boyette's favorite story about parish nursing comes from a nurse serving at an emergency services ministry in nearby Norcross, GA: A single mother with terminal cancer came in to ask for assistance paying the rent that month. Her athletically gifted son had already received a full scholarship to a prestigious university, and was caring for his ailing mother during his senior year of high school – in addition to keeping up with his studies.
"As the nurse peeled back the layers on this woman's struggle," says Boyette, "she found out that just one month's rent would not help in the long run, and that changes needed to be made to help this family from becoming homeless."
The parish nurse helped arrange for a more affordable apartment for the mother, as well as two months supplemental rent until the new apartment was available.
"She helped this family from becoming homeless, and also helped this young man fulfill his potential in life," says Boyette. "When my ministry gets off the ground, I hope to have a story of my own showing God's love for all his people."
---