Mission of Church Plants Doesn't Stop during COVID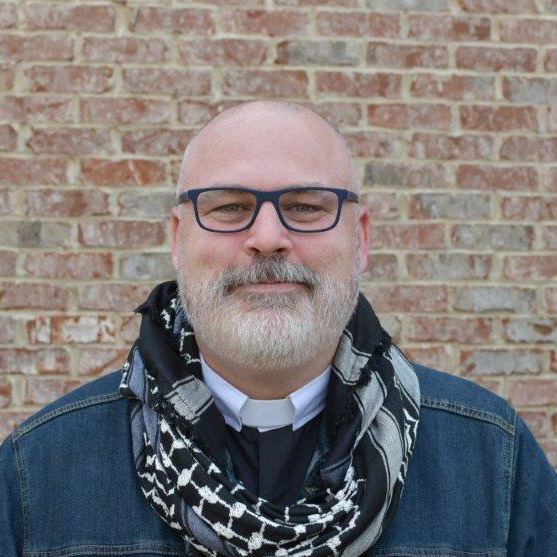 Canon Chris Sorensen is the Abbot of the Mission Abbey parishes of Chattanooga, TN and Canon for Church Planting for the Diocese of the South. He brings us an update on current ADOTS church plants, and how digital connection is impacting worship and membership at the Mission Abbey parishes and ministries.
What would you like to communicate to the Diocese about church planting in 2021?
The COVID season we have been in has impacted church-planting. Church-plants have all of the same struggles that mature churches have regarding COVID, however, the plants do not have longstanding relationships of collective histories to draw upon. Nevertheless, all of our church-plants are still forging ahead, and during 2020 we were able to move forward with three new planting projects (Springfield, MO; Clarksville, TN; and Newnan, GA). These three projects can all use our prayers!
How has an online presence been critical for ADOTS parishes? What has been your personal experience with this?
Online services and discipleship and fellowship cannot and will not ever be able to replace in-person experiences. At the Mission Abbey, our online experiences have been significant, however. Hundreds of people have worshipped and even had small groups online throughout COVID. Currently, there are more than 20 households at our church going through a new members class completely virtually. These households have all begun attending our church virtually.
Please pray for the church plants in the Diocese of the South!
A Collect for the Mission of the Church
O God, you have made of one blood all the peoples of the earth, and sent your blessed Son to preach peace to those who are far off and to those who are near: Grant that people everywhere may seek after you and find you; bring the nations into your fold; pour out your Spirit upon all flesh; and hasten the coming of your kingdom; through Jesus Christ our Lord. Amen.

–Book of Common Prayer 2019, p. 650