Meet the new ADOTS Church Planting Team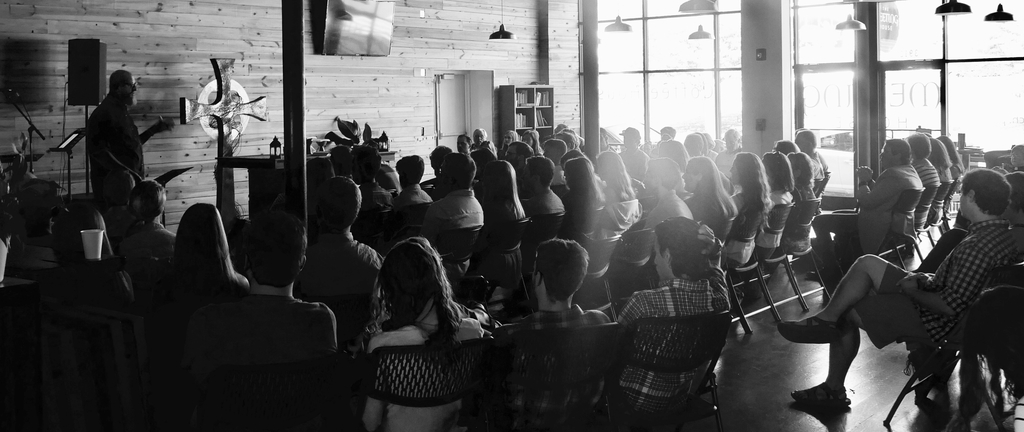 "I am an adult convert. I know how hopeless my life was before I came to follow Christ," says the Rev. Canon Chris Sorensen. "My passion is reaching unchurched people with the Gospel."
Canon Chris is the founding pastor of the Mission Abbey in Chattanooga, TN, and the diocese is happy to now welcome him as its new Canon for Church Planting. Outgoing Canon Dan Alger is serving as Canon for Church Planting for the ACNA Province.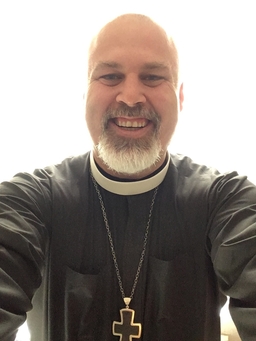 "I believe that both existing churches and church plants are called to be the incarnational presence of Christ in their neighborhood, city, and the world," says Canon Chris. "Though I am excited about church planting, I am also extremely excited when I see existing churches come alive to Great Commission. I once worked at a 280-year-old church that was just as impactful in reaching unchurched people as any new church plant I have ever seen."


With Canon Chris as Abbot, since 2009 the Mission Abbey has launched three parishes, three chapels, two community spaces, a seminary, and two preschools, while also helping to plant a sister church in Cincinnati, OH. Canon Chris says that while not all church plants will look like Mission Abbey, its missional principles are applicable to wherever new churches are planted.
"We must begin to think like foreign missionaries. What are the values of a certain people group? What are their felt needs? Where do their values [and] needs interact with the Kingdom of God?" says Canon Chris. "I love looking at the Apostle Paul's masterful missional effort found in Acts 17 when he visits Athens. He identifies a felt need, realizes its connection point with the Gospel, and then he earns the right to be heard by addressing that felt need."
Canon Chris' goals over the next several months are to get connected with current and potential church planters in ADOTS, help them set realistic expectations, and clearly communicate a step-by-step process for church planting in the diocese. By summer, he hopes to have visited each deanery in the diocese to help identify church planting opportunities and needs.
"I want us to be praying and looking high and low," says Canon Chris. "I love problem solving and thinking out of the box! I am sure these opportunities exist, and we just have to spot them."
Helping Canon Chris and parishes in this effort is Rev. Deacon Katrina Payne, now Assistant to the Canon for Church Planting. Dcn. Katrina serves as deacon for the Mission Chattanooga's Sunday evening congregation and has served in many directorial and administrative roles there since 2013. She'll now help guide possible church planters through the discerning process.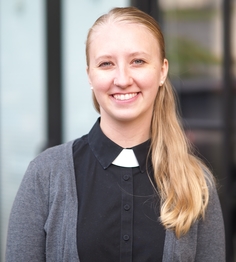 "I will likely be the one they communicate with on the front end and continue to coordinate details with along the way," says Dcn. Katrina. "I will assist in the assessments as well as offer support alongside Canon Chris to planters and their teams, helping to train and offer resources."
Dcn. Katrina says she is passionate about caring and advocating for those around her, serving in ways that are "attentive and creative, efficient and supportive," most recently having worked at Habitat for Humanity.
"While I have spent a good number of years using these passions in the non-profit world working with those with visible needs," she says, "I am excited to use these same passions to support and advocate for our new church planters in the diocese."
While Canon Chris has helped the Mission Abbey parishes create many different outlets for the community to engage with the Church, he says that expression of church planting is right for them and no two churches will look the same.
"Some churches will be large, some will be small. Some will worship more traditionally, and some will look to innovate. Some churches will use their buildings seven days per week, while others will mostly use them on Sunday," he says. "The trick is helping each individual church plant find its own ethos and mission."
And what Canon Chris is most excited about is "every single church" in ADOTS becoming involved in the mission of church planting.
"I am excited about existing churches becoming Mother Churches. I am excited about new churches being planted in cities and neighborhoods that need the transformational love of Christ. And, I am excited about doing whatever I can to help parishioners from every church in ADOTS become a part of this missional effort!"
---