Liturgy in a New Generation: Winfield Bevins on Mission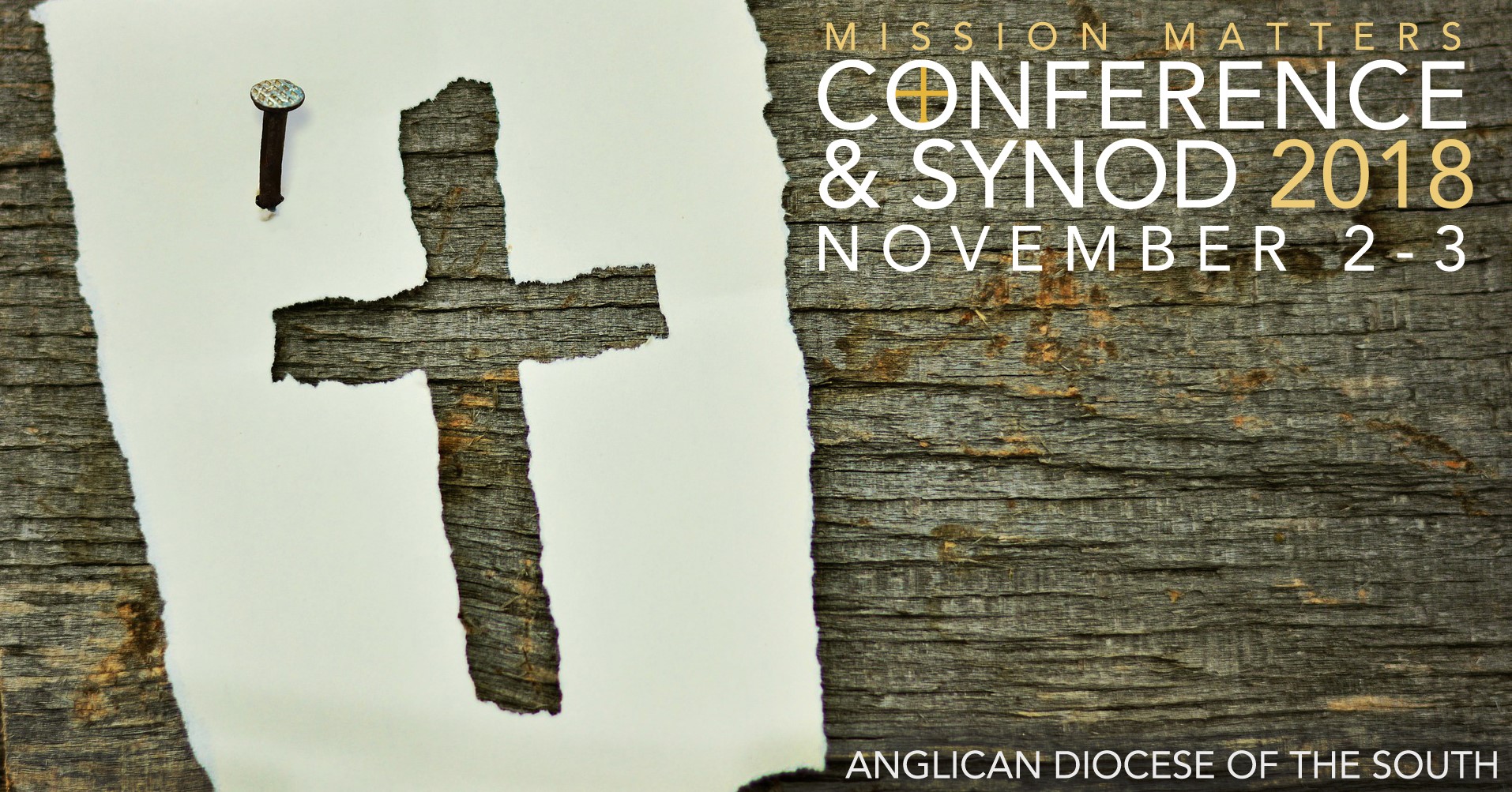 Mission Matters is the annual ADOTS Conference & Synod. Our plenary speaker, the Rev. Dr. Winfield Bevins, will address our mission and discuss his experiences with young adults drawn to liturgical faith. His latest book Ever Ancient, Ever New: The Allure of Liturgy for a New Generation, forthcoming in March 2019, tells these stories and the practical ways the Church can nurture generations old and young together.
---

How will you be addressing our mission at Synod 2018, and what is the significance to you that we're once again focusing on mission together as a diocese?
I believe that North America is one of the world's fastest growing mission fields and that it is essential that we have a laser focus on mission to reach the world with the gospel of Jesus Christ. My talks will focus on equipping participants to reach this generation with the timeless message of the gospel.
Your new book tells the stories of millennials being drawn to liturgical worship. How did this book come about, and at Synod will you be touching on any of the practices that can help our churches foster this movement? 
For many years now, the church in North America has heard figure after figure concerning the steady flow of young adults leaving the church as soon as they complete high school. However, I wrote the book to tell the other story of a generation of younger Christians from different backgrounds who are finding a deep connection in the church by embracing a liturgical expression of the faith. I hope to share with the participants some of the reasons young adults are drawn to liturgy as well as offer practices and principles that will help them personally experience God in old and new ways.
How do you hope to equip attendees at Synod toward our mission together, and what will they take away from your message?
I hope to inspire attendees by what God is doing among this generation. Across the country, there's a larger story of young adults embracing the Anglican tradition. The Anglican tradition offers a refreshing alternative to our postmodern world by helping us reconnect to the historic Christian faith in a way that speaks to our present age.
The Rev. Dr. Winfield Bevins is Director of Church Planting at Asbury Theological Seminary in Wilmore, KY, and directs Asbury's Anglican Formation program. Connect with him at winfieldbevins.com.
---
Register now for Conference & Synod 2018!
Join us November 2-3 as we gather to worship, reconnect, learn, pray, and discern together.
Weekend highlights:
Lay Ministry & Clergy Gatherings
Worship & Celebration
Dinner Under the Stars
15+ Workshops
New in 2018: Reduced pricing for volunteers serving 1-3 hours at Synod!
Visit the Conference & Synod 2018 site to learn more. Don't miss it!
---