Lay Leaders Examine Mission Successes and Struggles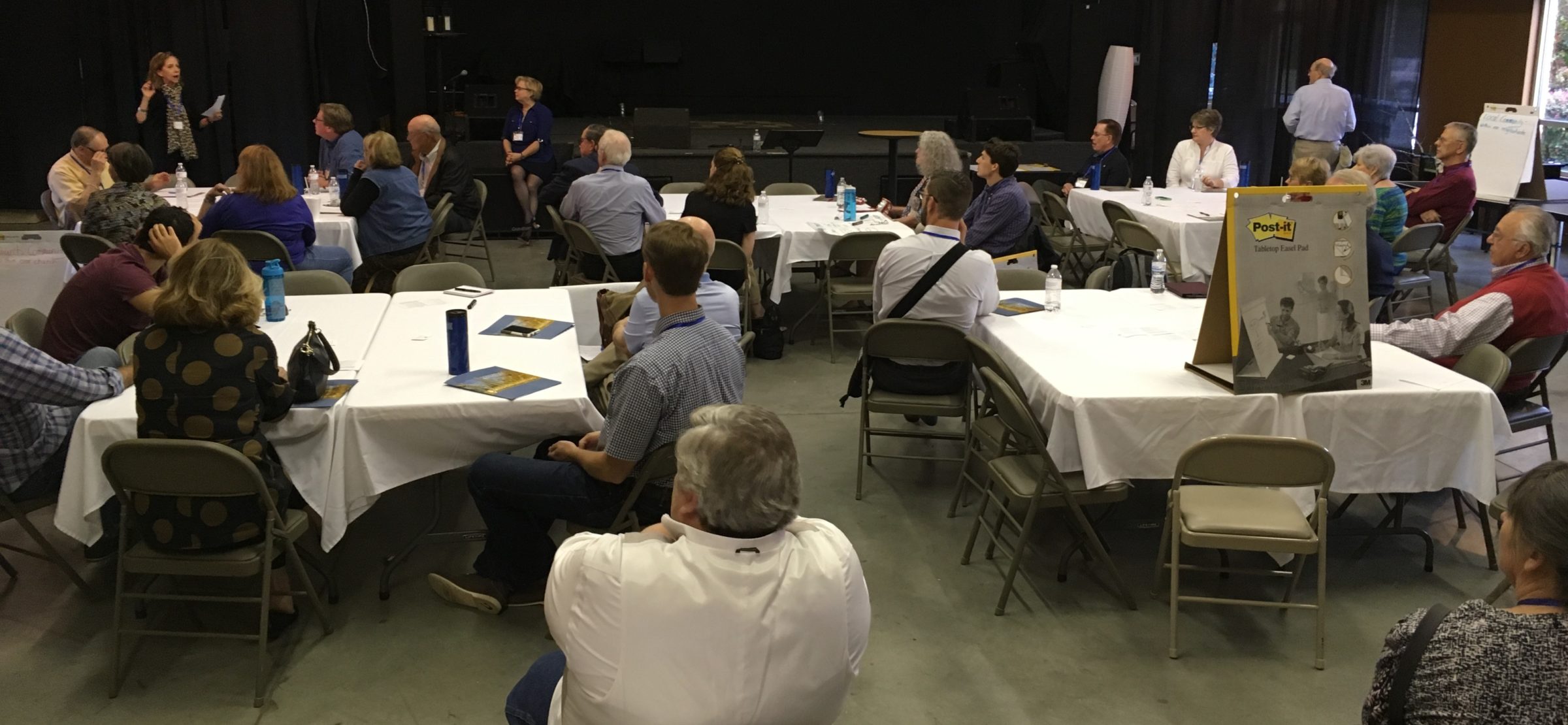 Laity from across the diocese gathered at the 2017 ADOTS Conference and Synod to evaluate their church's mission, give insight into specific challenges and successes, and consider a view of mission being undertaken by one of our churches.
Thomas Ryden, youth minister at Apostles in Knoxville, TN, opened up the meeting by sharing missional practices that he and those from Apostles have gleaned from the book "Faithful Presence" by David E. Fitch.
"First of all, we're not pros at it. We're learning. We're asking questions. We're figuring it out," said Ryden.
He explained that Fitch describes mission as belonging to three circles.
The Close Circle: The worship life of the church, and the practices that point inwardly.
The Dotted Circle: A place for those not in the worship circle, described as a visitor invited to eat at a family meal.
The Open Circle: Where the church is ministering in the world, and coming as a guest.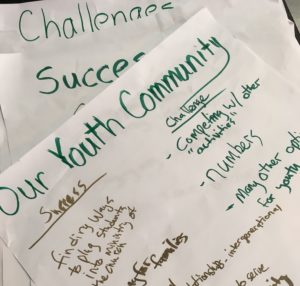 The attitude of approach to the Open Circle is an important one: "When the church approaches the world, the church is coming as a guest… a posture that listens first and asks questions," said Ryden.
He also noted Fitch's assessment that churches tend to exist on the extremes of this model: either too fully enveloped in the maintenance mode of the Close Circle (where a church can seem to exist for itself), or forever in the exhaustion mode of ministering in the Open Circle. A balance of both – and more of the Dotted Circle – are needed.
"These three models aren't to be in competition with each other, but to rather try to provide a holistic picture of what a life of mission should look like," said Ryden.
Then, in breakout sessions to discuss the strengths and challenges of missions in their own churches, lay leaders were invited to give insight on five different areas of church mission:
Church Community
Local Community
National/International Community
Youth Community
Communications of Mission
At the end of the sessions, facilitators shared common themes as to what laity see as current challenges to mission in these areas, and where our churches are seeing great success. The graphic below summarizes these common themes as reported during the Lay Leaders Gathering.

---