Kingdom Investment Needed! Will You Support a Chaplaincy at Oglethorpe University?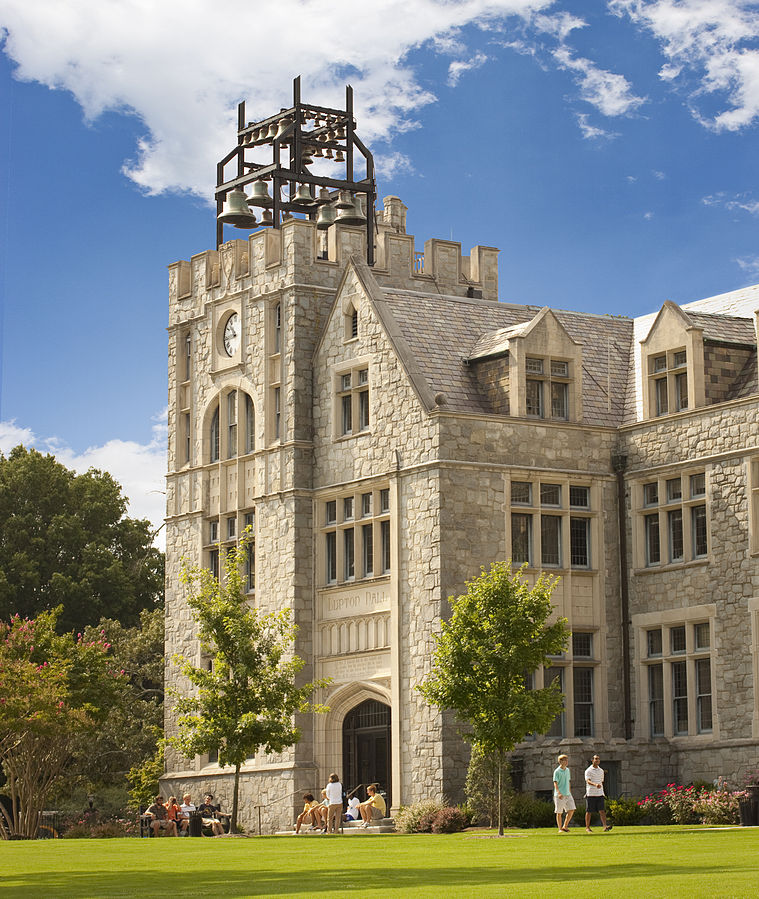 Three years ago, Oglethorpe had no Christian presence on campus. Now, as a result of Fr. John Richardson's outreach, there are four Christian organizations, Fr. John serving as a faculty advisor for three of them. He says students have moved from the shadows to now being able to express their faith publicly.
"In the early days, a small band of followers shared a common experience, that the only thing you can't be on campus is a Christian. Now our worship service has been incorporated into new student orientation," says Fr. John, calling the transformation on campus "truly amazing."
"The students' experience has changed dramatically… [they] are encouraged and empowered," says Fr. John. Wanting to eliminate competition and breed collaboration, the leaders of all the groups promote each other's gatherings. Fr. John says, "It has worked."
Fr. John's group worships one Wednesday a month, with the other groups on campus worshipping the other Wednesdays. Students also gather weekly for a "C.S. Lewis Huddle," a weekly Pasta Night and Bible Study in the Richardsons' home, and Fr. John meets regularly with individual students over coffee.
When Fr. John Richardson and his family moved from Birmingham to Atlanta with the intention of planting a church, Grace Community, they couldn't see then how God was bringing together a community of believers at nearby Oglethorpe University.
"It seemed such a logical outreach… but we did not know where this would go. He did not [and] does not disappoint," says Fr. John.
He recalled his first meaningful conversation on campus was with a man struggling to be faithful in his undergraduate years. "The path remained difficult for him, but four years later he is living in Bolivia as a missionary."
And incredibly, Fr. John ended up meeting with a student from Rwanda – whose mother had grown up in a refugee camp with Fr. John's Rwandan mentor, Bishop John Rucyahana. "Only God can orchestrate such a meeting that involved two people from different continents on a campus of 1100 students in a city of six million people, both of us being new to Atlanta."
Fr. John has helped create space for students who come to Oglethorpe as Christians to continue that faith on campus. He is now asking churches and individuals to invest in his chaplaincy so he can spend less time fundraising, "and more time seeking the lost and discipling the found."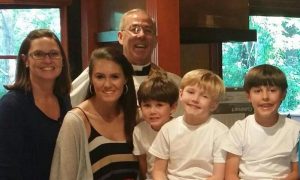 Will your church consider a three-year commitment to supporting the chaplaincy at Oglethorpe? Fr. John is currently 60% funded, and is looking for commitments by year-end in order to sustain his work at Oglethorpe. Consider investing in Oglethorpe students with an annual church commitment of $5,000, and finding five individuals to match the church's donation with $1,000 commitments. Any commitment is welcome.
"We are beggars at the mercy of those who see the value in reaching another generation with the Gospel," says Fr. John. "Funding will keep us here, forging ahead, 'always forward, everywhere forward.'"
Links:
by Rachel Moorman, ADOTS Communications Associate (news@adots.org)