Introducing New ADOTS Youth Coordinator Jessica Greiner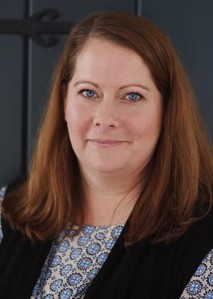 The Diocese of the South is excited to welcome Jessica Greiner to the new position of Diocesan Youth Ministry Coordinator!
Greiner has served as the Youth & Family Ministry Director at All Saints in Peachtree City, GA since 2010, and is passionate about facilitating distinctly Anglican and Biblically sound environments in which our youth can hear and experience the gospel of Christ. In also serving as the ADOTS Youth Ministry Coordinator, she will focus on building relationships between youth leaders in the diocese, to support and encourage healthy youth ministry in and through local parishes.
"It is so important for youth leaders to come together as a community to support one another through networking," says Greiner. "The coordination of diocese events is critical to unifying one another in youth ministry – adults and students."
Greiner studied education at Georgia State University and has taught in various capacities for over 20 years. She and her husband have two children, and Greiner feels privileged to work with students and their families as a spiritual influence in their lives.
"It brings great joy to my heart to see them bear witness to their Savior and watch them come to the realization that Jesus is the answer to healing, redemption, and freedom from this broken world," she says. "I want youth to grasp the incredibleness of the idea that the Creator of the universe, the Most High, the most powerful being in all of reality says, 'Follow me.' Wow!"
"Back to the basics" is how Greiner describes the youth program she facilitates at All Saints, with a foundation of relational ministry that she brings to the Youth Coordinator position.
"We don't have any fancy frills, smoke and mirrors, or try to compete with the entertainment of the world," she says. "Just a grace-filled, spiritually nurturing environment where students feel the love of Christ – and one another, as well as the transformative Gospel of Jesus."
Greiner will be training youth leaders to lead effective ministry programs, helping them become advocates for youth ministry training in their own parishes, and unifying youth leaders to strengthen local parishes while ensuring isolated youth are cared for. Her plans for youth leader networking includes monthly conference calls, regular sharing of resources and ideas, and prayer for one another. Greiner will also be coordinating the annual ADOTS Youth Retreat and be a voice for youth ministry during events like Synod and Assembly.
Welcome, Jessica!
---