"Incredible Opportunity Lies Before Us" Archbishop Foley Beach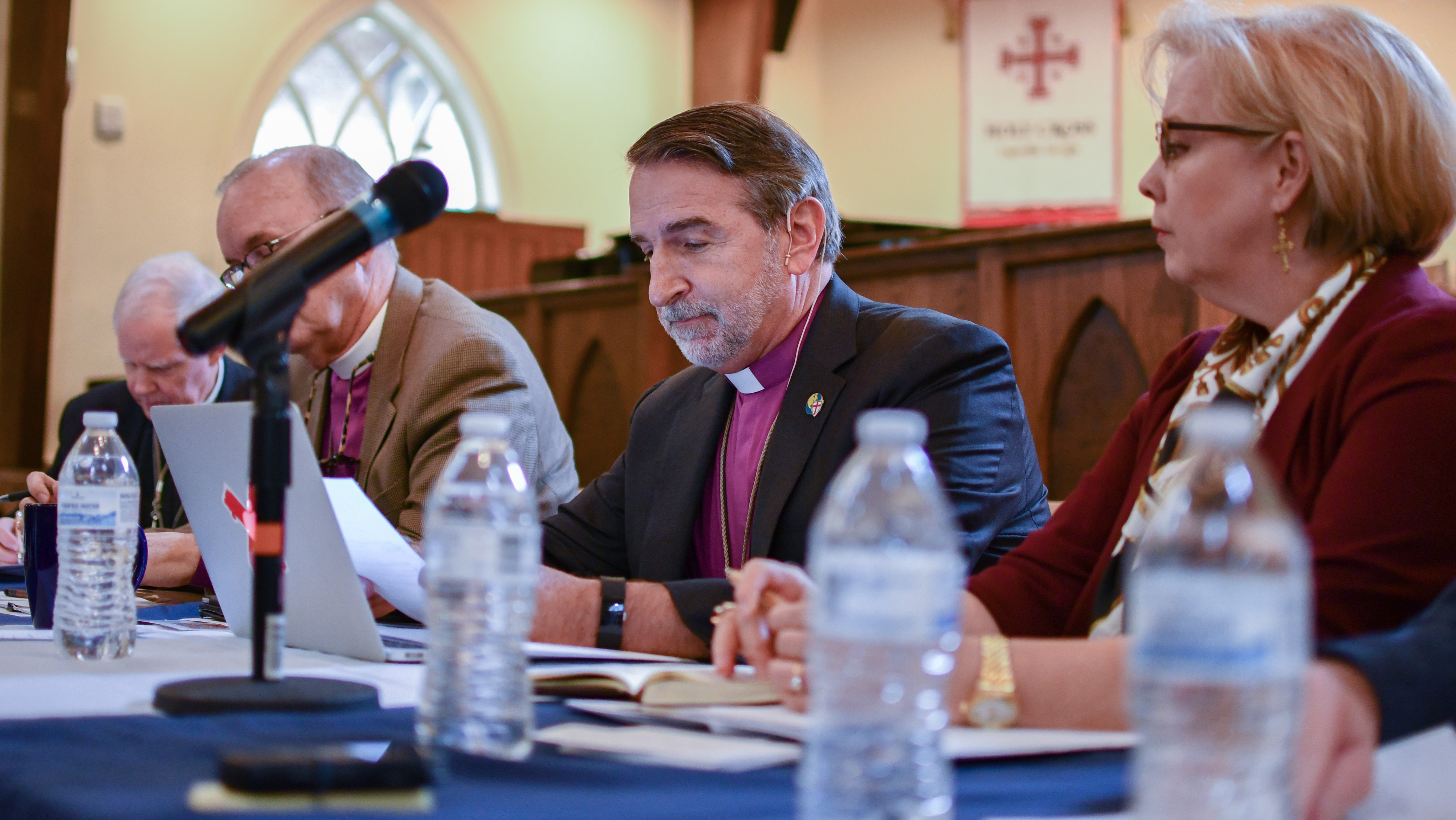 Synod Address from Archbishop Foley Beach & Delegates Meeting
November 2, 2018
"We're living in times when it's crucial that God's people stand for the truth of the Word of God and not be ashamed of the gospel of Jesus Christ," said Archbishop Foley Beach in his address to the Diocese of the South at the Mission Matters Conference & Synod 2018.
"We must be courageous, we must remain loving, we must remain people of prayer, we must remain steadfast and faithful," he said, referencing Romans 1:16 wherein Paul writes that he is not ashamed of the gospel.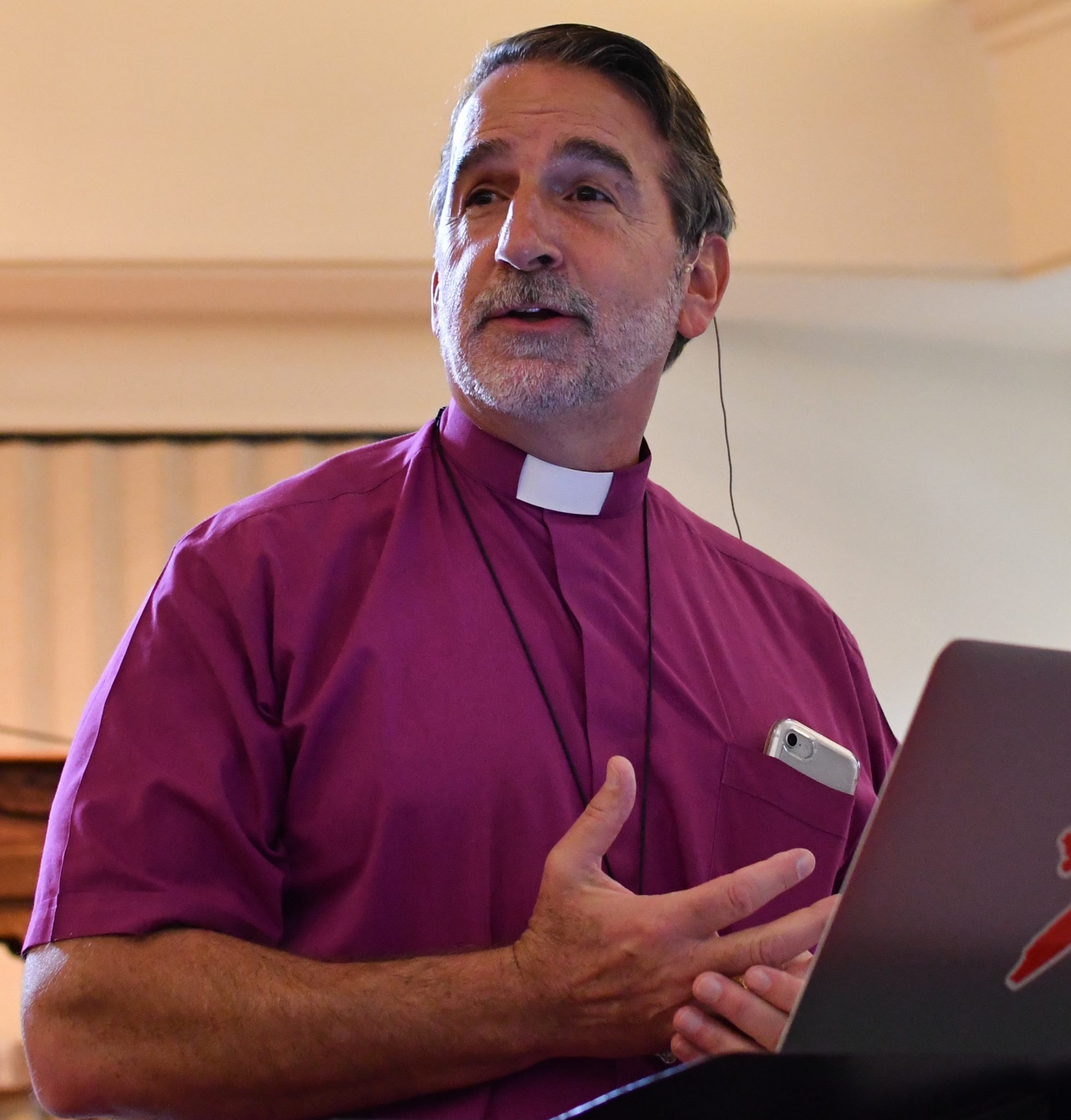 Archbishop Foley said the other side of living in a challenging age is that "we live in an exciting time, where the harvest is plentiful, and we have an incredible opportunity before us."
He affirmed the strength of the diocese with over 4,100 members and even more attending in worship, and encouraged parishes to stay on mission to lead people into a growing relationship with Christ.
"We must continually work to make disciples of Jesus Christ, and we must stay on task in the planting of new congregations all throughout the South," he said. "It's so easy to get distracted… we've got to stay on task with what God wants us to do."
He challenged churches to continue to reach out to the one-mile circumference around them, so as not to become invisible in their own neighborhoods.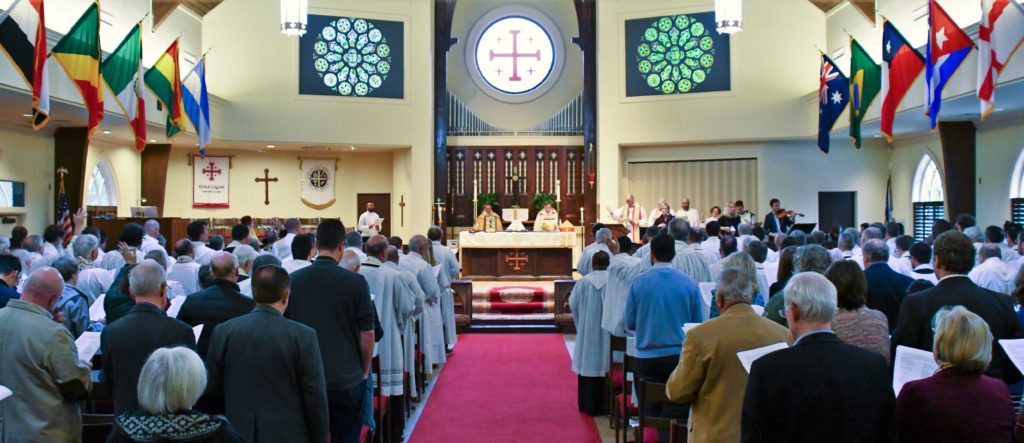 "We're positioned to minister and make an impact for Jesus Christ in all the towns and communities that we represent. But we're not going to do so if we stay focused on Sunday worship."
Archbishop Foley also asks for your prayers, as he has been appointed Chair of the GAFCON Primates Council, in addition to his positions as Archbishop of the ACNA and Bishop of ADOTS.
"We've been meeting, praying, strategizing, trying to see how the Lord would lead us," he said. "I truly believe God will give us the ability, the resources, and all that we need to accomplish what he's assigned us to do. He is so faithful."
Items of note from the Delegates Meeting:
Delegates voted to approve and seat St. Thomas Anglican in Athens, GA. Archbishop Foley also welcomed 12 new deacons and nine priests to the diocese.
Delegates affirmed 14 nominees for various diocesan committees, and elected Buck Wiley of Christ Church, Atlanta to the Finance Committee; Fr. Michael Fry of All Saints, Peachtree City, GA as Clergy Delegate to the Provincial Assembly; and Amanda Bell of St. Patrick's, Smyrna, TN as Lay Alternate Delegate to the Provincial Council.
Canon Dan Alger has transitioned to Canon for Church Planting for the Province; Archbishop Foley announced Fr. Chris Sorensen of The Mission Chattanooga will become Canon for Church Planting for ADOTS beginning January 1, 2019.
Bill Midgett asks churches to prayerfully consider who in their parishes could serve the diocese, as up to 17 committee positions become available each year: "We are here to serve, and to not serve reluctantly but to serve in devotion and love… Consider it a great privilege to step forward."
Archbishop Foley thanked churches for increased giving (from 3% in 2017 to 4% in 2018). He asks churches to continue to determine what level they are currently at, and create a plan to transition to ten percent giving.
Reminders about resources:
ACNA Pension Plan and Health Insurance Plan
Rector's Compensation Guide put together by the Diocese (available with password on the Clergy and Leader Resources page); a guide for general clergy compensation is also in the works.
Lectionary and Sunday Collects for Year C are now available here.
Revised version of the ACNA Catechism coming out soon.
Calendar items:
The 2019 ACNA Provincial Assembly is June 17-19 in Plano, TX and will celebrate the 10th anniversary of the ACNA.
Jan. 17-18, 2019: Summit and March for Life, Washington, D.C. coordinated by Anglicans for Life.
Feb. 10, 2019: World Mission Sunday. Archbishop Foley asks parishes to consider becoming a partner parish with an overseas church.
Sept. 26-29, 2019: New Wineskins Global Missions Conference, Ridgecrest, NC. Registration is now open!
---