How to Support the Global Anglican Church Right Now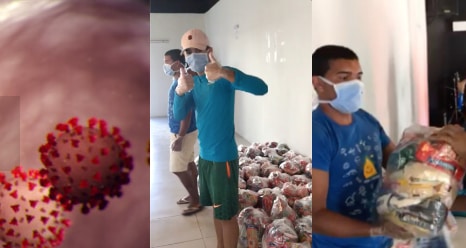 While the COVID-19 pandemic has affected the world, its full devastation has yet to be felt in many places overseas and domestically. The Anglican Relief and Development Fund — the relief arm of the ACNA — is raising funds now in anticipation of the great need to come.
In North America, ARDF is partnering with the Matthew 25 Initiative of the ACNA to administer relief grants domestically, while ARDF will continue international relief efforts through its GAFCON and Global South partners. For ADOTS churches which partner with an overseas church or diocese, ARDF has information on how to request funds (see link below).
Furthermore, Archbishop Foley has issued a call to action to raise $200,000 through the Matthew 25 Initiative for COVID-19 emergency relief, saying, "I don't know how else to say it except to say it boldly: I need your help to pray and give." Read his full letter here.
Please visit the following links to give to the relief effort worldwide and share with your parish!
ARDF Page for Domestic and International Giving.
ARDF Post explaining the Relief Campaign.
Follow the Relief Progress here with details & photos as they come in.
Click here for instructions for overseas partner churches requesting relief.