Holy Land Tour 2020 with Fr. Bill Midgett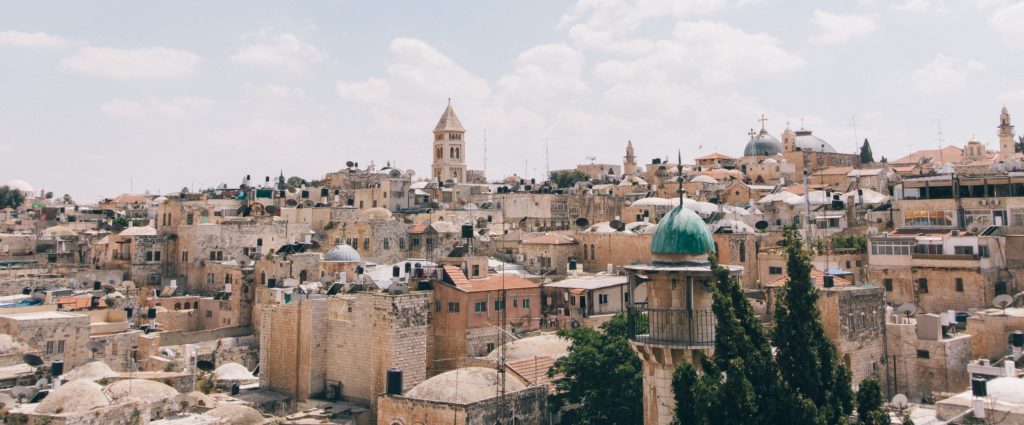 Fr. Bill Midgett is leading a 12-day Israel trip that will trace the life of Jesus from his home in Galilee to Jerusalem, giving special attention to the first century Jewish context in which Jesus lived.
"Wonderful, blessed, life-changing, and awesome! These are just some of the words I use trying to describe my experience in June 2018 in visiting Israel," says Fr. Bill. "So much so that I wish for everyone I know to also have that same experience being with the Lord there in Israel."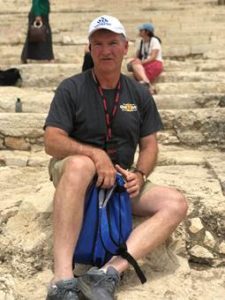 Fr. Bill is Rector of Christ the King Anglican Church in Decherd, TN, and is also Chairman of the Standing Committee for the Anglican Diocese of the South.
The tour, entitled "The Life and World of Jesus," is a Shoresh Study Tour with CMJ Israel, May 10-21, 2020. The goal of the tour is a better understanding of Jesus' ministry and application of his teachings.
The extensive itinerary begins in Tel Aviv with the history of Israel as a country, up the coast to Mount Carmel, then inland to the Sea of Galilee and Nazareth. The next leg explores Northern Israel and the Golan Heights, then south to the Jordan Valley, Judean Desert, and Dead Sea. The last leg of the trip explores Jerusalem, the Temple, and Jesus' last week in Jerusalem. Detailed descriptions of the numerous Biblical and historical sites of each day's itinerary can be found on the trip website.
"If you are interested and have had this in your bucket list to do, please join me next year as I help lead this tour with Shoresh Study Tours, CMJ Israel. You will not regret taking this trip and will be blessed beyond measure as you travel and visit the sites and places Jesus himself was at," says Fr. Bill.
Please see all the detailed trip information on the tour website:
https://shoresh.mvti.net/midgett-2020
Also feel free to contact Fr. Bill at 931-205-3750 or frbillmidgett@bellsouth.net.
---