Holy Cross Cathedral to Welcome New Dean, Rev. Michael Guernsey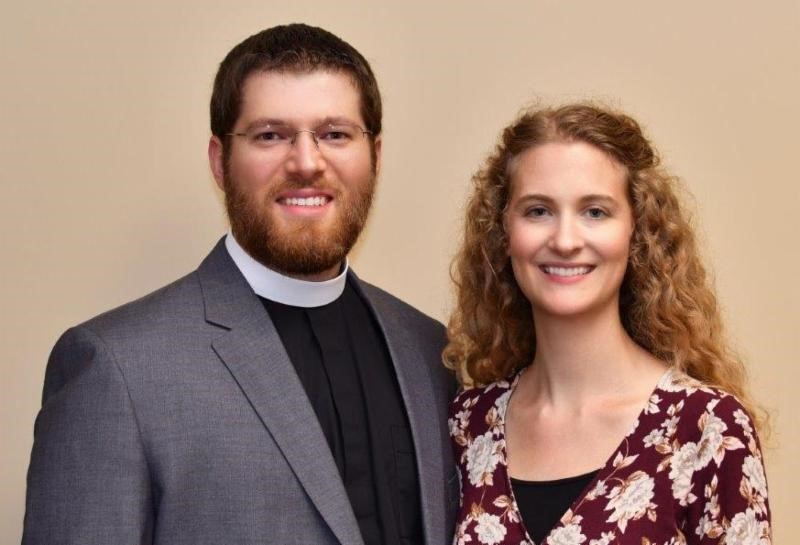 "I am excited to be in a great congregation that prays deeply, loves each other, and is eager to reach the community," says the Rev. Michael Guernsey of his selection as the new Dean of Holy Cross Cathedral in Loganville, GA. "We have sensed God's hand in guiding through this process. We have experienced a clear call to Holy Cross."
Fr. Michael was chosen from a field of nearly 20 excellent candidates from around the world, and his installation by Archbishop Foley Beach is scheduled for November 25. Fr. Michael has been serving the last three years as Rector of Christ Church in Murrells Inlet, SC, in the Diocese of the Carolinas, where he says one of his greatest joys has been baptizing teenagers and adults.
"It has been a great privilege to be a part of walking with teens and adults to faith and baptism. In 2018, I had the opportunity to baptize an 80-year-old woman who had come back to the Lord through a ministry we run at a nursing home next door to the church," says Fr. Michael. "I baptized her in April… and then 45 days later I did her funeral. What a different day that funeral was knowing her trust in Jesus and her welcome into his Church."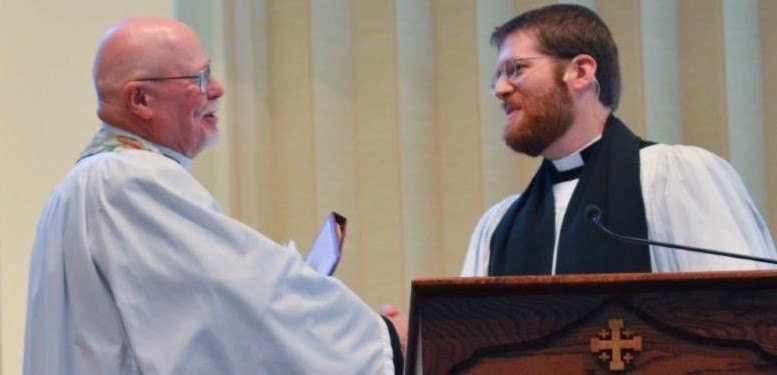 As Fr. Michael moves to Holy Cross, he says he's excited to be in a church that is "right in the middle of the wider Anglican world," and to be working with Archbishop Beach and the rest of the diocesan and provincial staff as Dean.
"As was said at my grandmother's funeral about her, I have always wanted to be one 'who loves the Word of God, and who loves the Author of the Word of God,'" says Fr. Michael. "I am passionate about teaching the Bible faithfully, worshipping Jesus wholeheartedly, and sharing the love and truth of Jesus joyfully."
Previous to Christ Church in Murrells Inlet, Fr. Michael served as Associate Rector of Church of the Epiphany Anglican in Herndon, VA. He is also currently working on his Doctor of Ministry degree from Trinity School for Ministry. Born into a clergy family, his father is the Rt. Rev. John Guernsey, current Bishop of the Diocese of the Mid-Atlantic.
Fr. Michael's wife Tracy is a trained singer and teaches voice and piano. She's also a stay-at-home mom to their 5-year-old son Caleb, who "loves reading and all things dinosaur," and their daughter Lydia, adopted from China just last year. Lydia will turn nine in October and "loves dolls, dogs, being silly, and learning Braille," as she is blind.
Current Holy Cross Dean Dr. Henry Baldwin will retire in October and is eagerly looking forward to the Guernsey family joining Holy Cross.
"I am so pleased that we have found God's man for this vital role," says Dean Henry. "It has been a long journey, but I cannot imagine a more wonderful outcome. We are so blessed to have Michael+ and Tracy coming aboard!"
Please be in prayer for the Guernsey family as they have much to do in a short period of time to transition to Holy Cross, and also as much of their area of South Carolina is recovering from the aftermath of Hurricane Florence.
---