Fr. Chris Findley Named TN Civil Air Patrol Chaplain of the Year
Congratulations to Chaplain (Captain) Chris Findley, Assistant Rector at St. Patrick's in Murfreesboro, TN on being named the Civil Air Patrol 2019 Chaplain of the Year for Tennessee!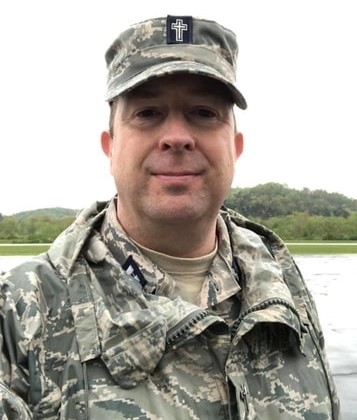 The Civil Air Patrol is a non-profit chartered by Congress as the official civilian, volunteer auxiliary of the U.S. Air Force. Earned for his exemplary work with his squadron, the Civil Air Patrol writes that Fr. Chris' "outstanding leadership during the year 2019 has had a positive impact on both Cadets and Senior Members… His experience as a former CAP cadet has encouraged cadets in his unit to achieve their highest goals possible."
Fr. Chris has been a Squadron Chaplain since 2017, working in one of the largest squadrons with cadets in Tennessee. Following his graduation in 1994 from Auburn University with a degree in Aviation Management, Fr. Chris rose to the rank of Captain and later graduated from Trinity School for Ministry with his Masters of Divinity in 2002.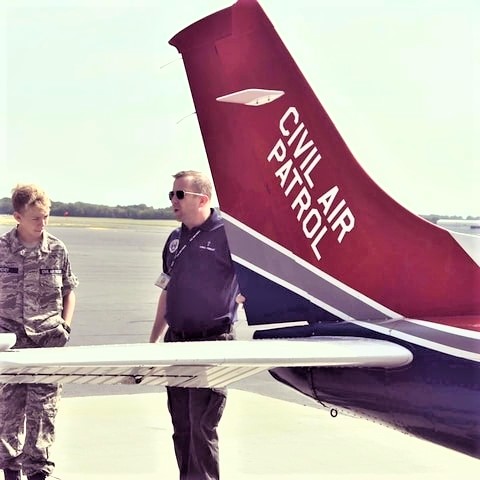 Last year the Civil Air Patrol released a new set of Character Development lessons, in partnership with the U.S. Air Force Academy. Character Development is one of the core teaching tenets of the Civil Air Patrol Cadet program, and Fr. Chris led the roll-out of the new program in his squadron.
"The cadets are required to attend these teachings monthly, led by a chaplain. These focus on positive character traits such as perseverance, resiliency, forgiveness, humility," says Fr. Chris. "One of the big changes was that now I mentored and had cadets assist in these lessons as facilitators to their peers."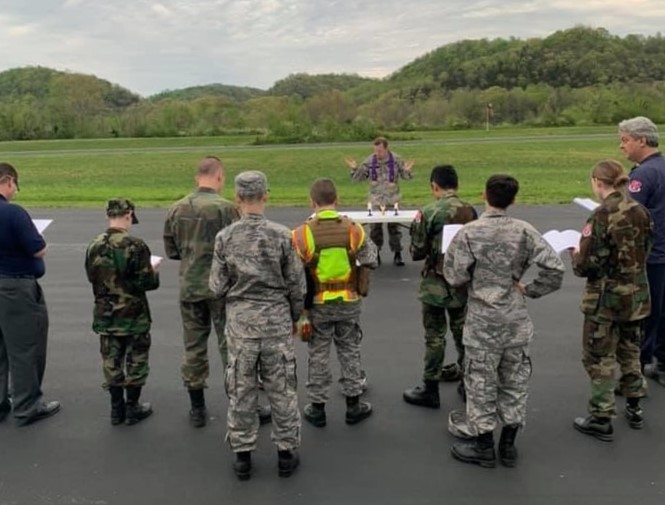 The Civil Air Patrol writes that "visiting members of Civil Air Patrol and parents of potential recruits have all come forward after attending a Character Development Class to let Squadron Leadership know how much they appreciated the lessons taught and the manner in which Chaplain Findley held himself."
As an active instrument-rated Flight Instructor and pilot, Fr. Chris teaches aviation classes, serves in field exercises and training, and served as Mission Chaplain during many search-and-rescue exercises and two real-world search and rescues – during which the person or aircraft was found as a result of the Civil Air Patrol missions. The Civil Air Patrol writes that as Fr. Chris leads in all these capacities while also leading worship services for CAP, "his abilities to support cadets range far across the spectrum."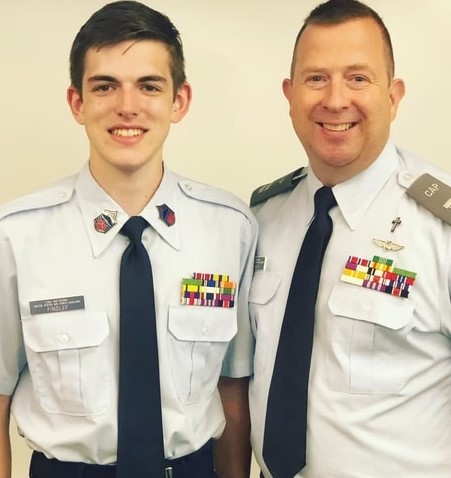 To that effect, the Civil Air Patrol also writes that Fr. Chris has proved to be a strong mentor for unit members who experienced death or other family issues. "His careful guidance and sense of compassion helped our membership grieve appropriately while also keeping the issues from developing into a more negative mind space for the individual."
Fr. Chris has twice worked as Instructor and Chaplain during ground school for cadet pilots – a two-week training event that draws people from around the country preparing to pass their FAA Private Pilot written exam – to which the Civil Air Patrol writes that Fr. Chris brought "his knowledge of flying and professionalism as a chaplain to cadets from all over the United States. His personal touch in these areas led to success for all of the students attending with a 100 percent pass rate."
Fr. Chris is Master rated in the Chaplain Specialty Track and is currently in further Civil Air Patrol support training. Congratulations to Fr. Chris for this well-earned honor!
---