Every ADOTS Parish to Receive "Generosity Box" from The Evergreen Project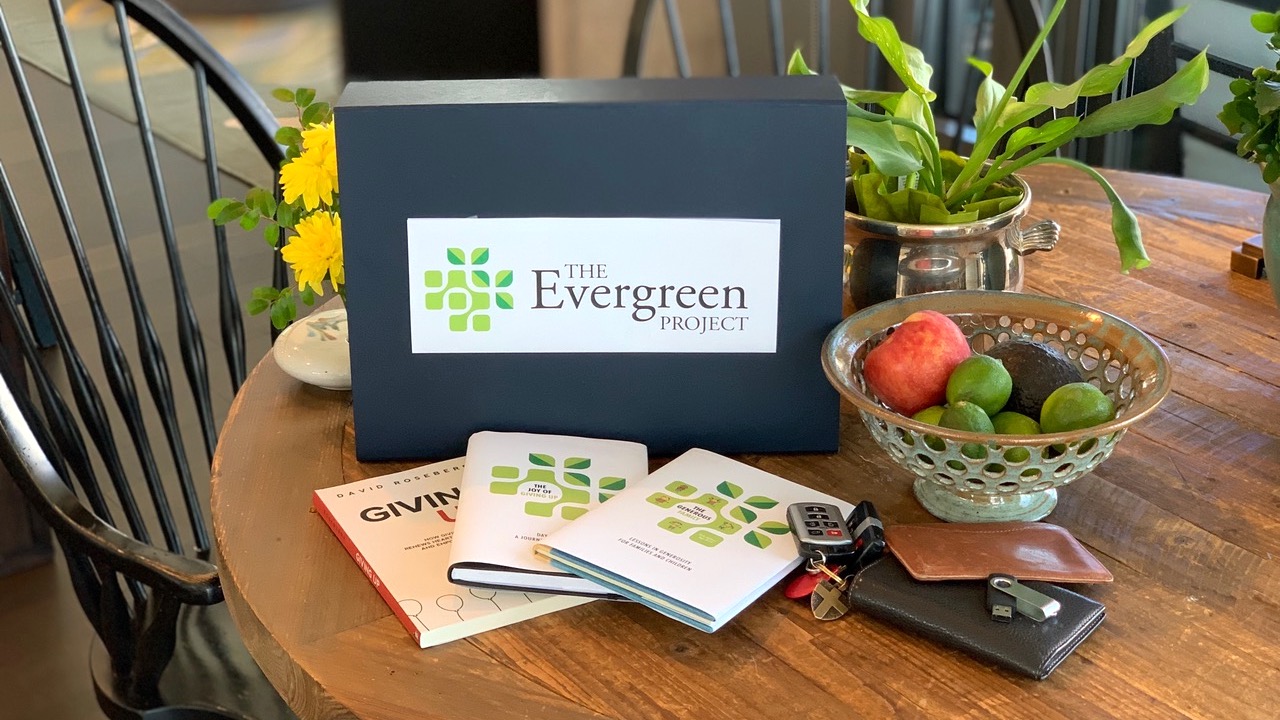 The ADOTS Standing Committee has voted to cover the cost for every parish in the diocese to receive the fall 2019 stewardship support box from The Evergreen Project, called the "Generosity Box." This resource aims to help churches live out Generosity as a formational practice, tailored to the needs of Anglican churches. Canon David Roseberry has created The Evergreen Project – a five-year effort to help every congregation embrace and deepen the biblical values of gratitude and generosity – with and at the request of the ACNA.
"The 'Generosity Box' contains Canon David's book, 'Giving Up', which is a basic reference for this program," writes ADOTS Assisting Bishop Frank Lyons. "Canon David is our Synod Plenary speaker in November and reading it will allow us to thoughtfully engage with him. Please read the book and prayerfully consider if it can enable your discipleship this fall! Also, share it with your finance and stewardship leaders."
The Generosity Box also includes a 5-week sermon series on living generously, small group materials, training on nurturing a community of generosity in congregations, and a year-long plan to continue the conversation. Follow this link to read much more about the contents and purpose of the Generosity Box, and click here to read Canon David's perspective on the need for an emphasis on generous living – as lived out by the early Church.
The diocese wants to hear from 12 to 15 parishes who are willing to try out the Generosity Box this fall! Churches who participate will "road test" these resources, and provide testimonies and feedback at the Mission Matters 2019 Conference and Synod. Interested churches: Please email Russell Killebrew of the Standing Committee or contact him at 770-921-9471.
"Generosity breaks barriers; it crosses borders and reveals to all the God who loved his children enough to give his only Son," writes Canon David. "When a church 'gets' giving, people take notice. Lives are changed, and members become living disciples."