Deacons Weekend 2017
This past weekend the deacons of the diocese gathered for our second annual Deacon's Weekend, this year held in Chattanooga, Tennessee.
Deacons are called to sacramental, liturgical, and pastoral care ministries. Specifically, the Deacon assists the Priest in worship and administration of the sacraments, cares for the poor, the sick, and the outcast, and assists in pastoral care. The order of deacon is not a "stepping stone" or a lesser order than the order of priest. Instead, it is a specific calling that has its own focus and purpose.
On Friday night we gathered for a drop in with Bishop Frank and Canon Greg, and enjoyed catching up with one another. Our deacon ordinands and aspirants were also able to meet and greet everyone.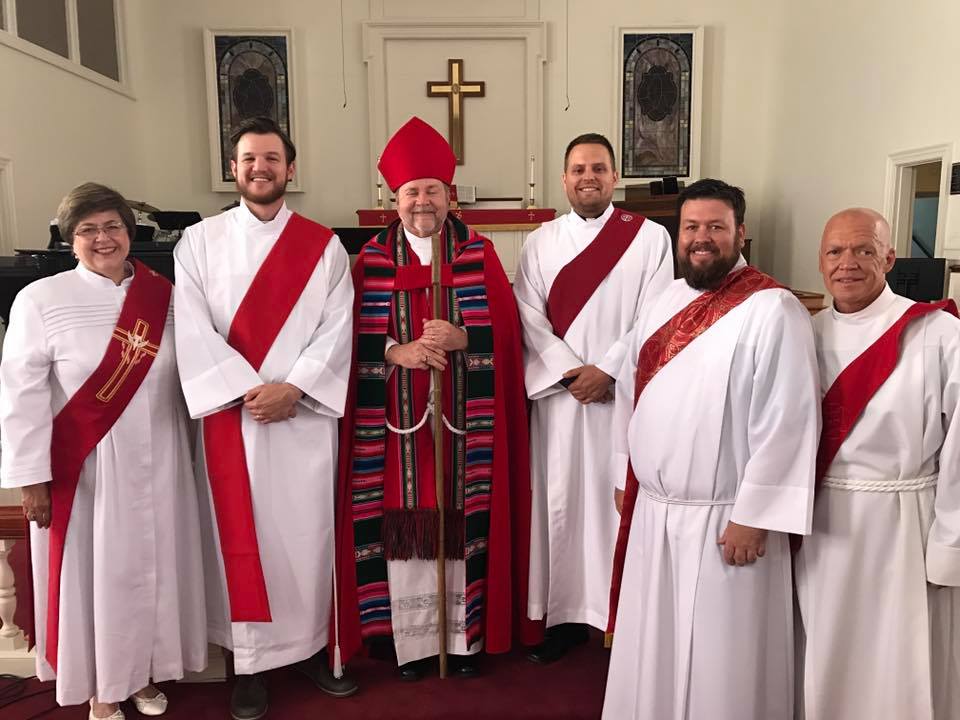 On Saturday morning we celebrated the ordination of five new deacons. Bishop Frank preached on the ministry of deacons. His sermon is available as a podcast as well. Bishop Frank said, "The symbol for Jesus and for all leaders is the towel and the bowl. It is through service that we glorify the Lord."
On Saturday afternoon, we gathered to report in to one other with stories of God's grace in action through the ministry of the deacons.  Canon Greg met with aspirants and new deacons for an orientation session, while Bishop Frank spent time with the seasoned deacons. Bishop Frank blessed us as we were sent out into the world to serve.