Church Planting in Athens: Restoration and Healing for Skeptical Insiders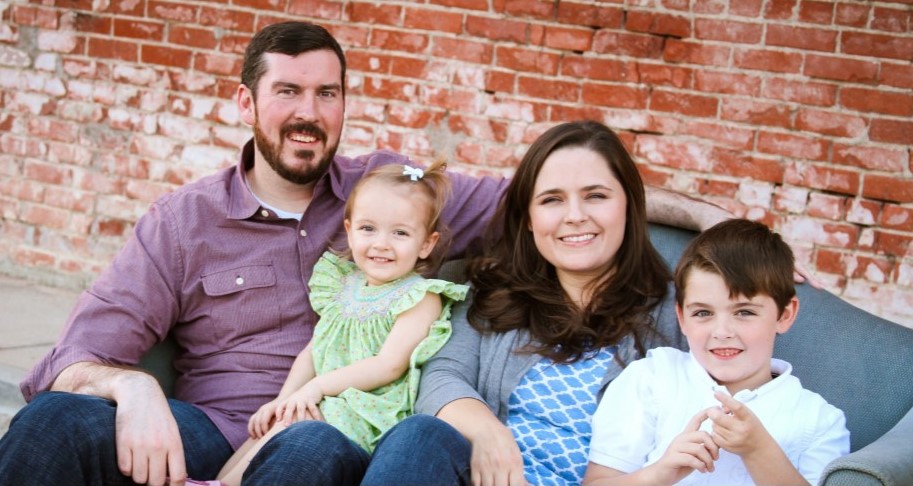 When Fr. Daniel and Holly Adkinson returned to their roots in Athens, GA, to plant a church – St. Thomas Anglican – it initially felt more like starting from scratch than coming home.
"We moved here by ourselves, but the Lord had partners in mind for St. Thomas," says Fr. Daniel.
The connection to Athens goes a long way back for the Adkinsons. They're both from the Atlanta area, the two met while attending the University of Georgia, and they got engaged and married in Athens. However, they'd spent the last several years living and serving in Plano, TX.
While working at Christ Church in Plano, and as Executive Director for church-planting initiative Anglican 1000, the idea for a church plant in Athens was "on the radar" for the Adkinsons and ADOTS.
"Every time I ran into Archbishop Beach, I would ask him about someone (else!) starting a new work in Athens… Fast forward several years, and we can see how even then the Lord was placing Athens on our hearts," says Fr. Daniel.
Spurred on by the desire to be close to family again, and a call from someone looking for an Anglican congregation in Athens, the Adkinsons started praying and investigating moving from Texas back to northern Georgia.
"We've been on the ground for almost a year now and it's starting to feel like home again. It's a special place."
The Adkinsons spent the first few months back in Athens praying, getting re-acquainted with the area, and meeting people – the intensely relational aspect of which Fr. Daniel says has proven to be challenging: "It has forced me to be focused in prayer and persistent in reaching out to people in the Athens area. While this has been a challenge, it has also been very rewarding. The people that God has already brought to St. Thomas are tremendous. They are men and women of prayer and great friends."
St. Thomas held a series of monthly services over the summer and started meeting weekly this past September. Fr. Daniel is encouraged by their strong beginning and is eager to see growth over the school year, with a more public "grand opening" planned for Holy Week in 2017.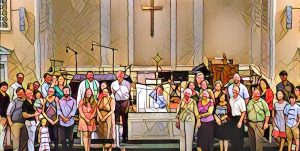 Considered an intellectual and cultural center in Georgia, over 150,000 people live in the Athens area —including over 30,000 college students – but fewer than 35% are strongly involved in the Christian faith.
"So far, we've had several come into our congregation as 'skeptical insiders' or with some real baggage from previous church experiences. I've gotten to be part of God's work in restoring joy and bringing healing to them as they have gotten connected at St. Thomas. My prayer is that many, many more like them would come and find a place to grow as followers of Jesus."
As far as the name "St. Thomas," Fr. Daniel says the name for their church was clear after pondering the witness of St. Thomas: a thoughtful man who needed to encounter the risen Lord Jesus… and once having done so, became an icon of faith and mission.
"Our hope is to reach out to saints and skeptics and everyone in between – including those of us who are a little bit of both."
by Rachel Moorman, ADOTS Communications Associate
Submit stories to news@adots.org.