Christmas Greetings and Update from Kibungo, Rwanda

An update from Fr. Don Hutchens of All Saints Peachtree City:
Dear Friends,
I bring greetings from Bishop Emmanuel during this time of Advent, as we prepare to celebrate the Incarnation and make ready to receive our Lord Jesus Christ when He returns in Glory. Bishop Emmanuel extends his appreciation for our joint work together and sends greetings for a blessed Christmas:
Greetings and praise Him!
Kindly receive our thank you letter 2020 for the appreciation of your continuing prayers and support. Please on our behalf extend it to all Parishes supported us from the Diocese of the South.

Bless you, Merry Christmas and happy new year 2021

Bishop Emmanuel NTAZINDA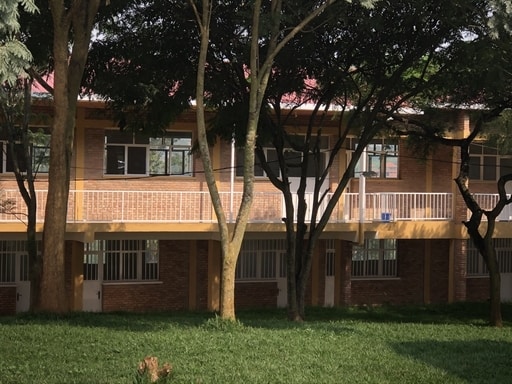 It is important that we not lose our stride in the effort to support and care for our fellow Christians in Kibungo. Good news was received this week with the government's approval for the East African Anglican College to be established at the site of the current seminary. I visited the amazing facility in February and saw what God has wonderfully prepared for the Anglican education of Rwandan Christians. In the midst of good news this week came increased shutdown of the Rwandan economy and a continued call for us to "run the race."
Due to significant increases in Covid cases, as of this week Rwanda is once again under lockdown. All meetings and conferences have been cancelled by government regulations, consequently the Standing Committee meeting and Synod for the Diocese of Kibungo scheduled to take place this month have been postponed. Thirty-seven churches had been opened, and remain so, but are now under strict attendance requirements. They are allowed to be open only two hours each week and can only be at 50% of capacity. Testing for Covid is available from the government, but it comes at a cost of $50 per person. The threshold to be tested under current economic conditions is highly prohibitive for almost all Christians in Kibungo. Washing stations must be set up at each church for mandatory washing by each attendee prior to entering the sanctuary. The installation of the stations are slow due to cost and availability of equipment.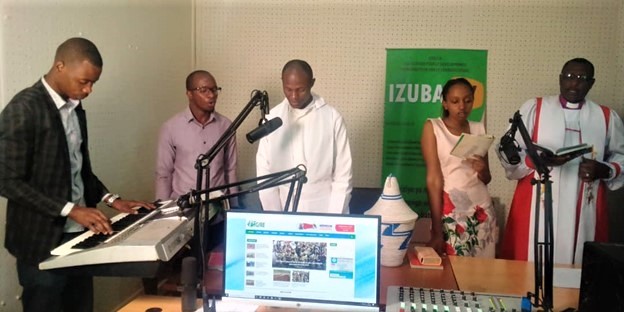 Over 100 churches in the diocese remain closed, but thank God, the gospel is being proclaimed by radio through the end of the year.
On behalf of our brothers and sisters in the Diocese of Kibungo and their faithful shepherd, Bishop Emmanuel, thank you for your prayers, love and support. Through God's grace and your generosity we will transfer $2,900 this week which help the diocese care for the Christians there, open churches and operate the diocesan functions. The transfer this week will bring our combined efforts in 2020 to exceed $30,000. There is much to give God praise and thanksgiving for the work done together across many miles which has drawn us closer in faith and brotherhood during these difficult days!
"Oh give thanks to the Lord, for he is good; for his steadfast loves endures forever."
–Psalm 118:1
May you have a most blessed and Holy Christmas!
Your servant in Christ,
(The Rev.) Don Hutchens
Associate Priest for Mission and Pastoral Care at All Saints Anglican Church
Peachtree City, GA
---
Donations are still being collected and will be directed toward continuation of care for our brothers and sisters in the Kibungo Diocese.