Christ Behind Prison Walls: Support a Juvenile Justice Ministry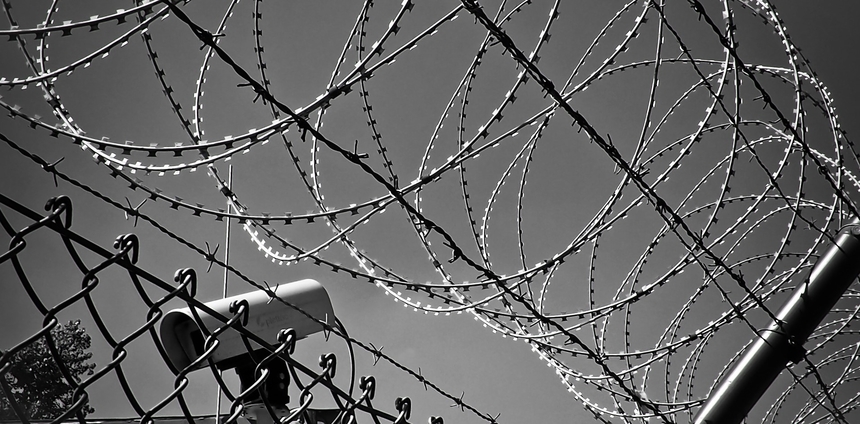 "The metal door clanged as it closed with a thud."
Fr. John Richardson watched as a young child – perhaps around 11 or 12 years old – moved from the more protected intake section of Georgia's largest juvenile justice facility into the general detention area.
"All I could think about was what [it] would be like if my boys had to go behind a door like that at night without being prayed over, blessed and kissed goodnight. Unloved and forgotten. Surely I could help mitigate that."
That was Fr. John's first visit to a juvenile detention facility, at the invitation of Andrea Shelton, founder of HeartBound Ministries. The prison ministry team at HeartBound had been searching for a Juvenile Justice Chaplain for over a year, and the Sheltons connected with the Richardsons as they all attended the Village Church at Vinings in Atlanta. Knowing Fr. John has experience working with youth from his chaplaincy at Oglethorpe University, they extended the invitation for a juvenile facility visit.
"It was with ample trepidation that I visited the facility," says Fr. John. "If the story involved a gun and/or a death and you read about it in the AJC [Atlanta Journal-Constitution], I was about to meet the suspect. There was security everywhere. They were there to protect both the incarcerated youth and guests like me."
But after seeing that young boy go "behind the door," Fr. John says, "I was hooked."
That was the spring of 2017. Over the last two-plus years, Fr. John has been addressing the material and spiritual needs of juvenile inmates at three different facilities. He says the greatest challenge to overcome is that 85% of the children are fatherless.
"Inwardly it is the fruit of fatherlessness that cripples. Almost without exception these kids are unloved," says Fr. John. "When it becomes obvious in the conversation they boldly, albeit defensively, declare, 'I don't care.' Unloved leads to 'don't care.'"
And "don't care" leads to reckless actions.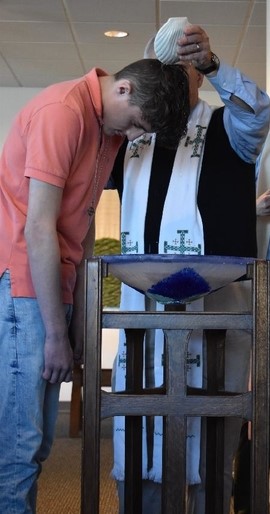 "Why not risk your life for a pair of Air Jordans? After all, you are trash, a mistake, and never going to amount to anything. Too many have heard a mom say, I wish the police would just come and do something with you," says Fr. John. "The truth a chaplain speaks? You are fearfully and wonderfully made. It changes some."
It is changing many: Fr. John has baptized 10 young people in as many months. Nine of those baptisms took place at the juvenile justice facility; one at Village Church Vinings — 15-year-old Landon, whom Fr. John met in Juvenile Detention when the young man was just 13. Fr. John notes that while children raised in the Church are offered opportunities to respond to God, the children he works with have not necessarily had that option.
"In Juvie I am seeing young people respond to God without such prompts. Spontaneously they cry out for a new life. 'I want to be baptized.'"
Fr. John recounts a conversation he just recently had with a 16-year-old.
"He has been acting out a lot lately. I think he has given up hope. As we were talking another 16-year-old approached me. He said, 'Do you remember me? You gave me that bible in intake. I have been out for two years.' The kid I was concerned about said, 'You do a lot to help people Pastor Richardson.'"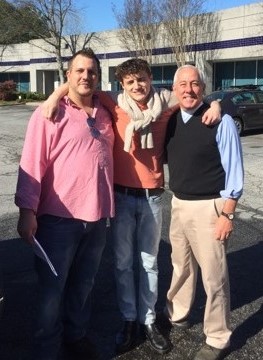 Officers and staff at the facilities are changed too: They appreciate Fr. John's investment in the youth, and he reports that these days they most often facilitate his ministry.
Fr. John now splits his time six days a week between three juvenile facilities – one of which is a prison where 17-year-olds are transitioned for a year. But growing is the mileage to get him there, and the cost for materials like books and snacks that he uses in book clubs, movie nights, and monthly birthday parties. He is searching for new church and individual partners to cover the remaining $25,000 annually needed to keep ministering.
"I asked Landon what he wanted me to say to the congregation about his desire to be baptized. He said tell them, 'It is time to kill the old man and let the new man rise up.'"
Will you help support Fr. John Richardson's chaplaincy to young people in Georgia's juvenile justice system? Please consider individual support and bringing this ministry to your vestry's attention.
Click here to view Fr. John's email address.
Click here to donate to his ministry by PayPal, through the Grace Community Church 501(c)(3).
Alternatively, donations may be mailed to:
Grace Community
P.O. Box 190523
Atlanta, GA
31119-0523
---