Brave Penny: God's Model of Grieving
"The phrase most often used is – 'This program was life changing.'"
For over 20 years, Sharon Fox has been guiding countless people through grief and loss from her home base in Plano, TX and Christ Church Plano. Her role in helping others grieve began on a life-shattering day in 1996 with the murder of her sister, Penny Scaggs, by Penny's husband.
"They were, by all appearances, successful and very active in their church," says Sharon. "There was no history of abuse."
The 1998 trial – which eventually convicted and sentenced Sharon's brother-in-law in Penny's death – was covered extensively by national and local media. With proceedings televised on Court TV, multiple television programs, and a book by a best-selling author, what began as intensely private grief for Sharon and her family quickly became a national spectacle.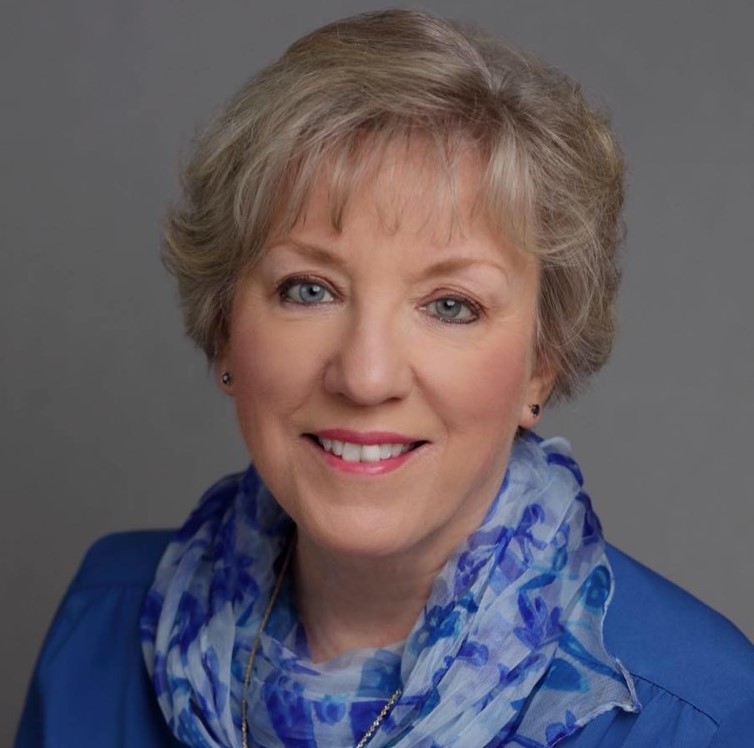 "It was, as you can imagine, a trauma for me and my family," says Sharon. "I had not experienced any type of significant loss prior to Penny's death."
Six months after Penny's death, Christ Church Plano offered its first grief recovery program, which Sharon says was life-changing for her.
"As Deacon Carol Brooks said, 'Sharon came to class and she never went home.' I knew that grief ministry was going to be my calling," says Sharon.
She joined the America Academy of Bereavement and became a Certified Grief Facilitator. From there, she developed Shadowlands: a grief recovery program in which she combined scripture with traditional secular grief counseling. It's a six-section program for those grieving any type of loss, and she's been leading people through it at Christ Church Plano for over 24 years.
But mourning is not confined to death, and God had even more in mind for Sharon – and for those in the wider purview of grief.
Heather Rodriguez was Sharon's favorite server at a restaurant she and her husband often enjoyed after church. After the loss of a family member to suicide, Heather met with Sharon several times to process the death.
"She was a woman of faith and quickly embraced God's model of grieving, which is the focal point of the Shadowlands," says Sharon.
Two years later, Heather came to Sharon again – this time searching for support after deciding on adoption for her baby, after the father had stepped out of the relationship. The adoption had gone well and her child was with a loving family, but Heather was in significant grief and depression over the situation.
"Not regretting it," says Sharon, "but sad that the adoption was necessary."
Heather had sought grief recovery at her own church, but was turned away because it was for "death only."
"Her baby was still alive, so she could not attend. She recognized her need for grief support but could not get any help," says Sharon. "She came to me and asked if the materials on Shadowlands could be adapted for mothers like her. I knew immediately that together we could create the materials and new terminology to support the brave women who had chosen adoption."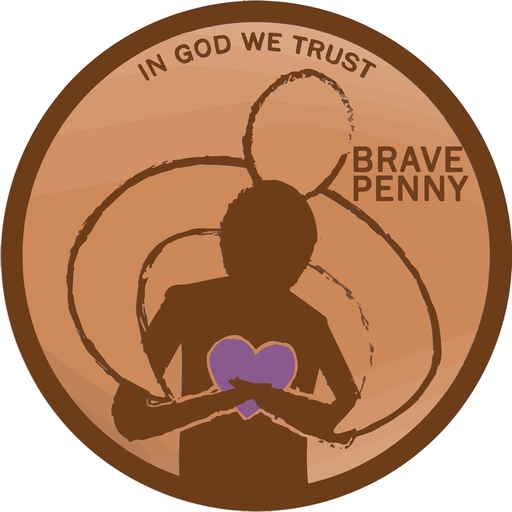 With Heather's help, Sharon authored the book Reframing Adoption, now used in Christian adoption agencies as a handbook for grieving mothers after their children have been placed in adoptive families. Then Heather urged that she and Sharon create a non-profit organization. Together they co-founded Brave Penny – the name suggested by Heather.
"'Brave' for those who have experienced grief and desire to live fully in God's grace, and 'Penny' for my sister, who had she not died, there would not have been a ministry," says Sharon. "Out of every shadow of grief, God will be glorified."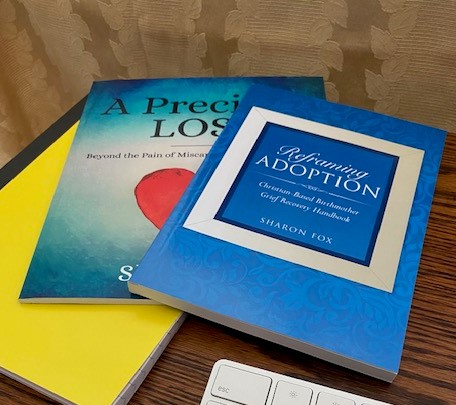 Now, through Brave Penny, Sharon and Heather lead multiple programs for grief recovery and birth mother training and support. In addition to the Shadowlands program, they now offer Precious Losses: a five-session grief recovery program for families of miscarriage, infertility, or the loss of an infant. Sharon authored A Precious Loss as a companion book to the program – or as a standalone read, to help process infant loss in a healthy way – and is currently writing a book to accompany the Shadowlands program. Reframing Adoption and A Precious Loss are also both available in Spanish.
Brave Penny's programs teach of "a God who understands, did not abandoned the griever, but was there and is there to love and heal them," says Sharon. "The personal stories span the breadth of losses: family or friend who died, suicide, job loss, miscarriage, adoption, abortions, financial crisis, and pet death. All have unique frames of loss, but all have a need to see the pathway to contentment. Each attendee tells their own story and then they work the grief process to restore their emotional, spiritual, physical, and intellectual balance."
Brave Penny staff now train churches in its God-centered grief recovery programs, clergy members in how to provide support for grieving families or birth mothers, and crisis response groups of first responders and chaplains on how to provide immediate and on-the-spot grief support.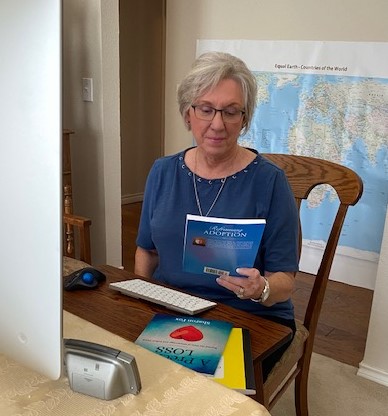 They've made international trips to train seminarians in Peru under Bishop Bill Godfrey, and trained lay ministers at Fall Church Anglican in Virginia, along with many churches in the Dallas, TX area. Outside of a road trip, much of the training used to be confined to Dallas, but now online training virtually eliminates their boundaries.
"Zoom training is now our standard delivery method for training," says Sharon. "We can custom design a specific topic or broad-based grief recovery training based on need."
Sharon tells the story of a young woman who participated in the Shadowlands program, so shattered by the death of a beloved aunt that "she could literally not make eye contact." While she remained silent during the first few sessions, today she is "vibrant and happily adjusted in her personal and professional relationships." Sharon says that woman was a Christian, but was disconnected from God's model of grief and needed the tools to help her cope.
"Her story is not unique," says Sharon. "Often the attendees weep throughout the first session, so desolate that they have arrived in a desperate state. By week six they are genuinely smiling and have begun to focus on finding joy in the possibility of a repurposed life."
Brave Penny is planning a media platform by the end of 2020, with several topic-specific resources and programs available online – including coping skills, miscarriage and infertility, suicide, and adult child death. The non-profit has also been producing its own physical media for grief recovery groups to use in-person. Some of their various support materials can be found here.
Brave Penny can train you, your church, or your ministry on how to use their materials and programs in your own setting. Churches or ministries can email sharon@bravepenny.com to discuss the many options for training, or contact them through BravePenny.org.
"New perspectives, coping skills and understanding of the grief process transforms lives," says Sharon. "A Christian model of how God grieved the death of Jesus creates for those who grieve a new image of a compassionate God."
---