An ADOTS Priest Goes to Myanmar: Opportunities to Serve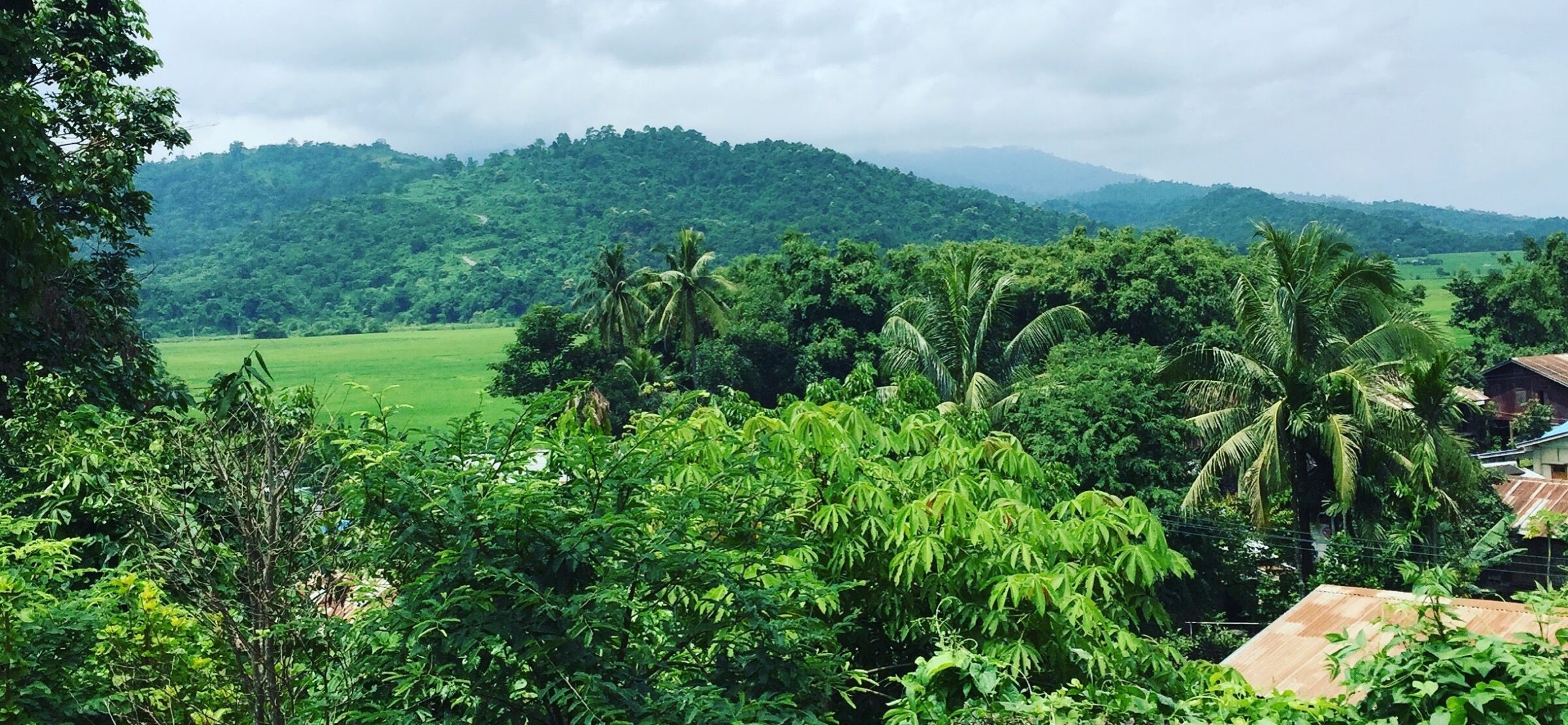 Anglican Groups Connect for Northern Myanmar Bible School.
In rural northern Myanmar – a place where the most educated earn $30-$50 a month – the Kachin people in the Myitkyina Diocese saved up enough money to buy an 18-acre plot of land. Their hope for that land: a Bible school.
"You have these young men who are out in literally some of the most remote places in the world, preaching under trees or in bamboo huts the Gospel of Jesus Christ, and they don't have a great deal of access to theological training," says Canon Keith Allen, ACNA Canon for Myanmar and rector of Holy Trinity in Madison, MS. "For them to go down to Yangon and Holy Cross Theological College is sometimes impossible, and very much impractical."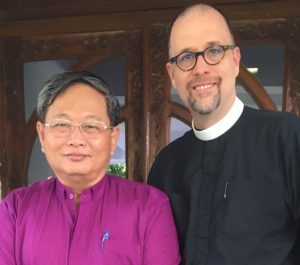 The Kachin state (pictured above) shares much of its border with China, and the Kachin Independence Army is currently in a long-running civil war with the Burmese government. It's in this war-torn climate that the Myitkyina Diocese and its Bishop John Zau Li have formed a relationship with Canon Keith in the past two years. Bishop John has a prayer to see a Bible school birthed there to train clergy in their predominantly Buddhist country, but also for those who may serve as missionaries to bordering countries.
"We have no idea how long the window will be open for us to have access and opportunity to advance the gospel in Myanmar. We have no idea. But I know beyond the shadow of a doubt, that the only hope for the people of Myanmar and for any other part of the world is the Gospel of the Lord Jesus Christ," says Canon Keith.
So he began making connections. The result: a teaching program to be supported by Beeson Divinity School – with Beeson students being sent by Anglican Frontier Missions – and a building project for the school applied for under the Anglican Relief and Development Fund.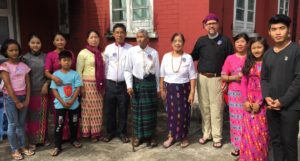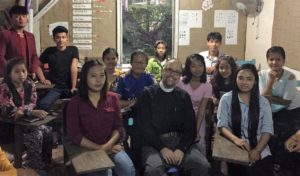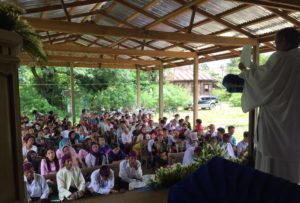 Starting in summer of 2019, two Master of Divinity students will travel with Canon Keith to receive cultural training in Yangon with leaders of the province, then head north to teach two week-long intensive courses to clergy in Myitkyina Diocese. For MDiv students, this option can fulfill their missional work requirement for their degree, while giving them the opportunity to teach cross-culturally. And as continued teaching sets up a sustainable model for an actual building, ARDF can get involved by raising funds for the structure: starting with a classroom and missionary living quarters, then later men's and women's hostels. Canon Keith hopes the building can break ground in 2020, funds allowing.
"We hope this will be a model and a methodology that can then be replicated as we build the building, and expanded upon."
A long-term goal would also be to have a missionary English teacher on site. English is increasingly the mercantile language in Myanmar… and the wealthy have access to English training, but the poor typically do not.
"The gap between those who actually have resources and those who are without resources in Myanmar continues to widen," says Canon Keith. "So we want English to be another part of this, that will engage and equip the Christians of Myanmar to have more open doors in more areas of life."
Anglican Frontier Missions has set up a fund for sending Beeson students for this teaching program. On World Mission Sunday this February 4, Holy Trinity's offering will go to this fund, and other churches or individuals are invited to do the same. Simply follow this link and select "Myanmar" from the drop-down menu.
"Archbishop Stephen [Myanmar Province] was in jail for three years because he was a Christian. Most of the priests that I've met have been to jail because of their faith," says Canon Keith. "These are heroes… and we have the opportunity to walk with these men and women who day in and day out – in the face of darkness and hatred and lies – stand and proclaim Jesus, and that's what makes me excited."
This is only one work of many happening right now through the Anglican Church in Myanmar. Anyone interested in this project or other opportunities, please contact Canon Keith.
---