Almsgiving and the Persecuted Church

"Throughout the Church's history, Christians have given alms as a Lenten discipline, following Christ's command to love the lost and least." – Archbishop Foley Beach, 2018
Anglican Church of the Redeemer in Chattanooga, TN is encouraging a two-fold focus during Lent for its parishioners: Daily home worship, and the Persecuted Church.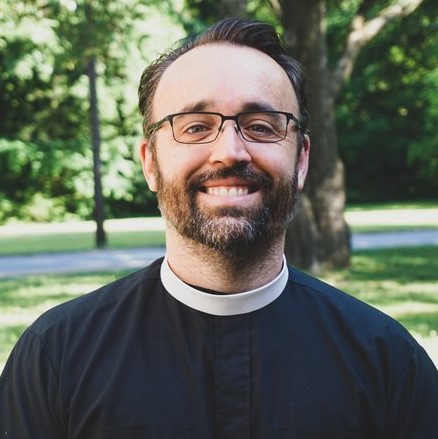 "We've made weekly guides with new songs, scriptures, and prayers to help orient us in harmony with our weekly lessons on Sundays," says Rector Fr. Philip Hanner. The guides encourage individuals and families to establish regular worship practices throughout Lent – especially for families to gather at dinner or in the evening to pray and worship.
"This has been going really well," he says. "We are delighted that so many of our folks are trying to be faithful in worship."
Part of that home worship includes prayer and alms for the Persecuted Church around the world – the home worship guide stating, "We will be making an intentional effort to understand more specifically the various sources of Christian persecution and how to better understand the needs of our brothers and sisters who undergo tremendous hardships and even death simply because they are Christians."
"Every week we are praying for a country where Christians are suffering under religious persecution — Myanmar, N. Korea, Afghanistan, Nigeria, Colombia – and every week we are fasting from one meal and saving our money and putting it in the ARDF mite box," says Fr. Philip.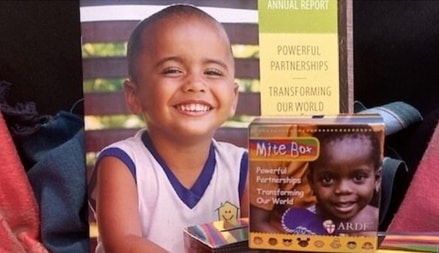 Mite boxes are simply almsgiving collection boxes that can be ordered from The Anglican Relief and Development Fund, to give your parish or family a visual and tangible goal with Lenten donations. It's early in Lent, so you can still request them – expect to receive your boxes a week after ordering. ARDF says that past seasonal mite box collections "have strengthened communities by improving agriculture, healthcare, or access to water" through their sustainable model of working through local churches globally.
For a little more info on the ARDF Mite Box, the organization recently published this article on their blog: "What's an ARDF Mite Box – Lenten Version!"
"At the end of Lent, we will collect our monies and give them to the Anglican Church in Myanmar," says Fr. Philip. "We've been in contact with Canon Keith Allen, the Canon to Myanmar, and we'll be presenting them with money to wire directly through ARDF to the Church. They've been hit pretty hard on a lot of fronts — COVID, government insurrection, etc."
Redeemer Chattanooga has provided us with a PDF download of the scriptures on persecution they're praying and meditating on during Lent, plus information on numerous other organizations that support persecuted Christians around the world, including the New Wineskin Missionary Network – which is the communication contact for the Anglican Persecuted Church Network.

Additional Almsgiving Resources
Within the Diocese
As a starting point, check out this video produced for the 2020 Synod, highlighting ministries from around the Diocese – including non-profit Route 78 Coffee Company whose proceeds help provide for the immediate needs of refugees in the Clarkston, GA area.
The Bishop's Live Love Campaign
This fundraising effort helps Archbishop Foley give to needs around the Diocese concerning Church Planting, Benevolence (Homeless & Needy), Multi-Ethnic Ministry, and Student Ministry. Donate here.
Texas Disaster Relief – ARDF
In addition to raising funds for global aid projects, ARDF assists in domestic disaster relief by working through local churches on the ground. Your gift to the ARDF General Relief Fund goes to the most urgent needs.
Or, choose to support a global project that still needs funding! Donate here.