ADOTS Welcomes Fr. Sean George as Canon to the Ordinary
Congratulations and welcome to Canon Sean George as the new Canon to the Ordinary for the Diocese of the South!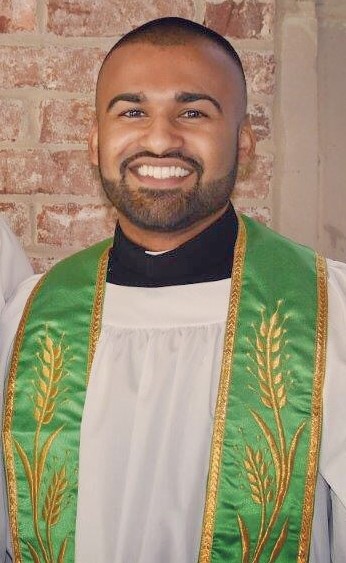 Archbishop Foley Beach consecrated Fr. Sean as Canon on Sunday, January 24, 2021 at St. John's in Americus, GA. For the last year, Canon Sean has been serving at St. John's, as well as a Volunteer Assistant Priest at Holy Cross Cathedral since 2018, and as supply clergy around the Diocese. Additionally, he has served as a chaplain to several independent and assisted living facilities around the Lawrenceville, GA area. Canon Sean will begin full time starting March 1.
Raised in Staten Island, NY and Buford, GA, Canon Sean has been in the Church since birth, baptized into the Mar Thoma Syrian Church based in Kerala, India – which, according to tradition, is the missionary work of the Apostle Thomas, and in full communion with the Anglican Church. Canon Sean spent his youth as an altar boy, assisting the Rector, and later spent nearly 10 years as youth minister at Hermon Mar Thoma Syrian Church in Lawrenceville, GA.
"I thought that Christ was just an ordinary part of life, an aspect of tradition passed from one generation to the next," says Canon Sean. "My parents' God should be my God. Naturally, it was just a belief I was supposed to inherit. I was completely naïve, ever so wrong."
But he says Jesus showed him his need for Him, a sinner in need of salvation.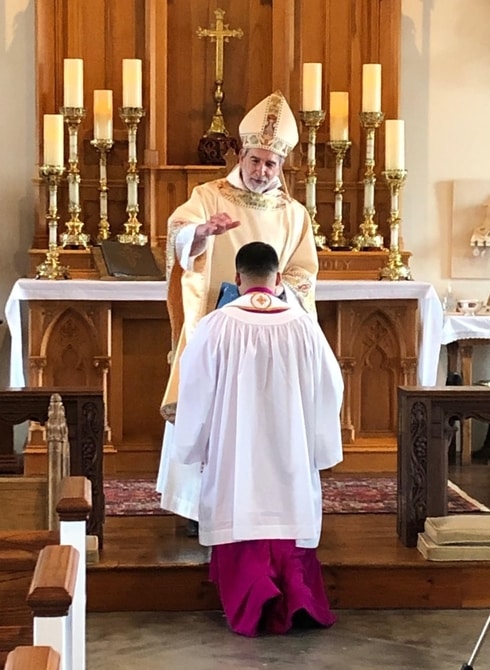 "That realization through the conviction of the Holy Spirit is frankly, the best wrong of many wrongs I have been convicted of. He put me in my place. Fast forward to many years later, my utmost desire is to serve Christ, not just as my parents' God, but also mine."
As Canon Sean felt a call to the priesthood, he attended seminary and began earnestly seeking the Lord about where to serve. Feeling a call to serve in the Anglican Church as a whole, he was ordained a priest in ADOTS.
"Since then, I have enjoyed the opportunity to bring people to Christ through my ministry of preaching and celebrating the Eucharist. I genuinely believe that within the Anglican Church in North America I have found a home. My goal is to work with others to bring that same realization to everyone."
In his secular professional life, Canon Sean earned an MBA and has worked in economic development in the Southeast – most recently as a Project Director with First Community Development, helping corporate and non-profit organizations with major fundraising campaigns. During his career, he has raised over $20 million for vital community programs.
"I have enjoyed helping communities across the Southeastern United States make their dreams a reality," says Canon Sean. "Showing them through strategic planning and feasibility studies what they can do to attract and retain businesses and young talent. And finally, helping communities find the financial resources they need to get to that next level."
Previously he was with the Gwinnett, GA Chamber of Commerce as Manager of Member Services, and is proud of a young professionals leadership institute he collaborated on and managed for the metro Atlanta area – graduating more than 120 professionals in three years' time. And while an undergraduate, Canon Sean developed a fundraising program to help homeless students in other countries pursue higher education.
"I am proud to say that this successful program was conceived on my own. In other words, this was not an assignment from class, it was an idea that I had as a result of my classes. I realized how fortunate I was to be able to pursue a degree. I thought of those who have no parents and are not as fortunate."
While he will leave his secular economic development work to serve the Diocese full time, Canon Sean says he can take this experience to the parishes of our Church community.
"I believe all the experiences I have drawn on in my secular employment are an invaluable asset in making me a resource person on the Archbishop's staff to the Diocese as a whole," he says.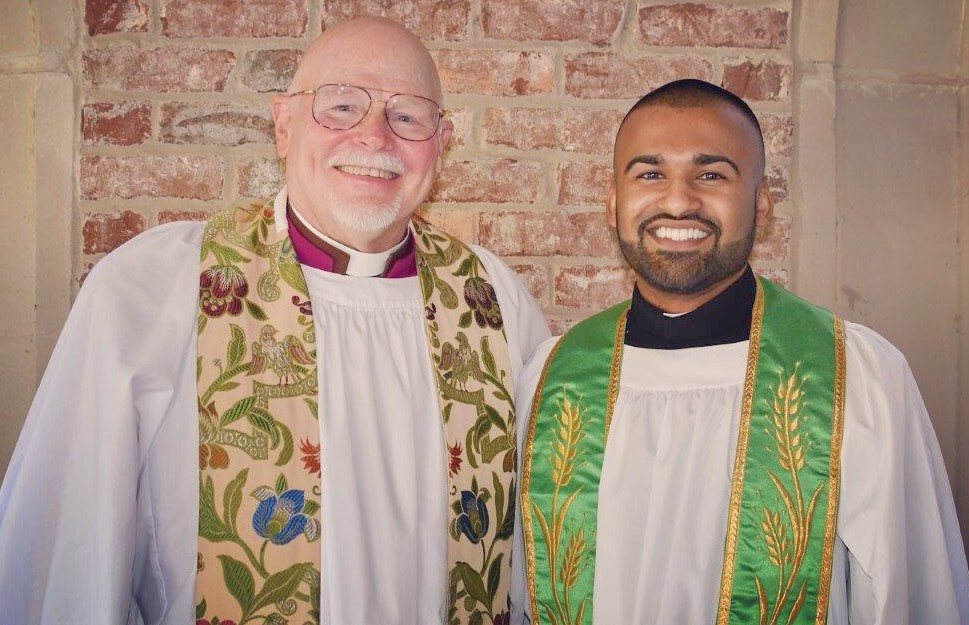 Canon Sean is grateful for clergy mentors like the Very Rev. Dr. Henry Baldwin (pictured with him left) and the Rev. Canon Richard Doscher, who have positively affected his life and spiritual growth – and says he is humbled and excited to have been invited by Archbishop Foley to join the Diocesan staff.
"As anyone would be, I am excited to work with Archbishop Beach and Bishop Lyons. I highly respect these two God fearing men. I am excited to work on the frontline and help make a positive impact on the future of the Anglican Diocese of the South and the Anglican Church in North America," he says.
"I look forward to serving the people of our Diocese, meeting our clergy and lay leaders in all of the congregations and ministries of the Diocese and to supporting their efforts to be a vibrant Christian presence in their respective communities."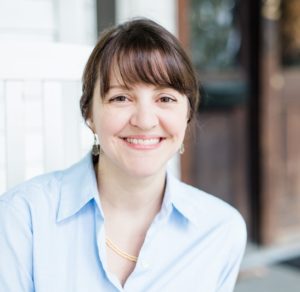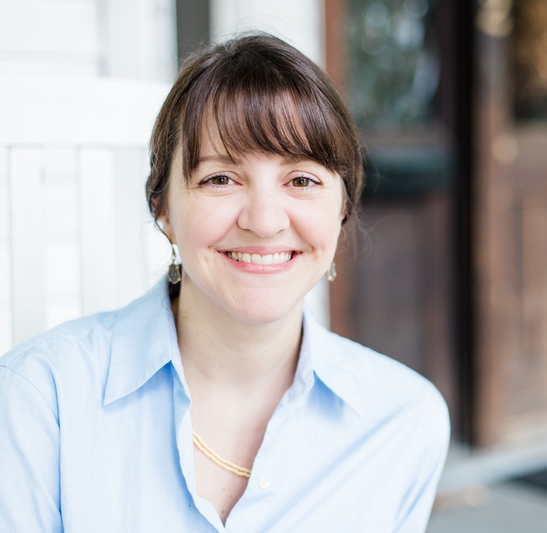 by Rachel Moorman
ADOTS Communications Associate
news@adots.org