Administrative Ministry: A "Field of Vision" with Virginia Smith of Holy Cross
God sees in us what we do not… and often others see it, too.
This was the case for Virginia Smith, whose tendencies toward administration in life were clear to those around her, and led to a change she didn't see coming.
"One of my spiritual gifts is administration, and I naturally engage in leadership in the church and secular life," says Smith, parish administrator for Holy Cross Cathedral in Logansville, GA.
But church administration hasn't been her lifelong career.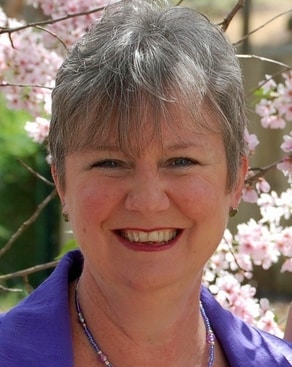 Smith was in her 38th year as an eye care professional in 2013 when Holy Cross asked her to consider taking on the role of parish administrator. She "politely declined." A month later, the request came from a different source, and she declined again… however, "the seed had been planted," and she began praying for discernment about the position. When Smith was asked a third time, she was ready to consider it.
"I tried to tune out His call to me, but He persistently pursued me," she says. "How can you say 'no' to God?"
After decades in eye care, she stepped out in faith to see what God's vision was for her. Noting that God has been equipping her into her new position, she's learned some important lessons about church administration in the last few years.
"Administrators work with and for everyone in the church, and it is vitally important to let volunteers do the ministry they've been called to," says Smith. The tricky part, she adds, is guiding without taking over, something she learned as a mentor to adult leaders in Boy Scouts.
"There is a lot of administration that goes on behind the scenes so that the folks who lead the boys have the tools they need.  That is where I learned to lean on volunteers and lead by example."
The delicate balance between work and church can also present challenges, like accomplishing tasks while still offering hospitality to visitors, and setting boundaries between work and worship on Sunday mornings.
"It is unrealistic to expect members of the congregation to respect our Sabbath — it is often the only day during the week they see us," says Smith. To counter that, Holy Cross closes its office on Friday afternoons to make up for the hours that administrators are available to parishioners on Sunday mornings.
Smith also sets boundaries by not checking work email on her off hours – barring emergencies – and not connecting her work email to her personal cell phone. She offers these additional tips to administrators: refuse to gossip, and pray for your church and clergy.
"What I have found is that if someone is in the right ministry, the leadership of that ministry isn't a burden but a delight, and the ministry will grow."
by Rachel Moorman, ADOTS Communication Associate (news@adots.org).