A Note from the Youth Leader Training
by Kirsten Ashey, Youth Intern at Christ Church of Atlanta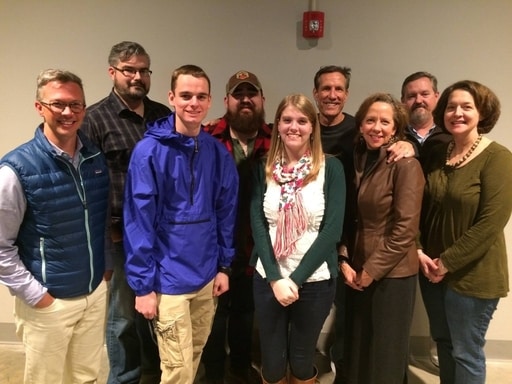 Last weekend I had the privilege of attending the Jesus Focused Youth Ministry Forum held for the youth ministry leaders in the Anglican Diocese of the South.
It may sound like a pretty basic idea, "Jesus focused youth ministry", but that's exactly what's needed, a return back to the basics. Today's youth ministries can get so clouded with noise and lights that we forget what youth need more than anything, what they're really searching for is Jesus.
All of what is taught in Jesus focused youth ministry is drawn from scripture, which is where we should look from the start! We were all taught in practical, attainable, steps how to bring leaders and students into a deeper relationship with Jesus Christ.
One thing that really stood out to me was that students will rise to the expectations that you set as a leader, meaning to encourage us to challenge ourselves and our students to go deeper with Christ. I have seen this be true while working with the youth at Christ Church Atlanta. I'm continually amazed by their hunger for a deeper relationship and knowledge of Christ, and I believe that that's true for this generation in general. I was also encouraged by the support for one another among the youth leaders that attended, reminding me what a blessing it can be when a community of churches and their ministries can come together in true fellowship.
I recommend this training for anyone in need of direction and focus in their ministry.