Website Design Services by Fr. Allen Willis
Fr. Allen Willis was working for a tech company in the Nashville area – one of several companies he's worked with in the city over the past decade – when COVID-19 surged in late March. As a result, the company underwent a massive layoff and "all but shuttered its doors," he says.
"I took this as a 'Divine nudge' to launch out and create a new company from the ground up."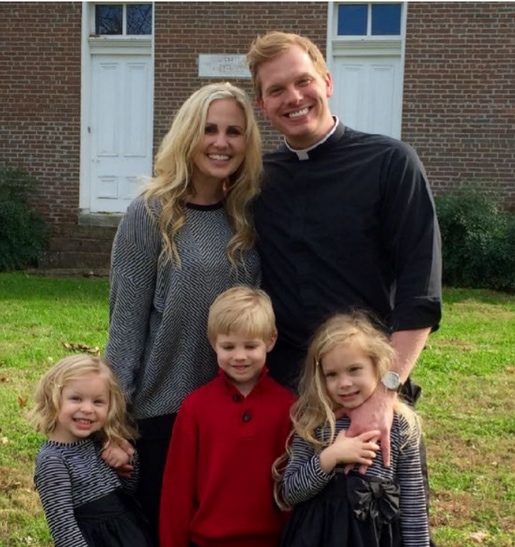 Fr. Allen is Rector for St. Michael's in Gallatin, TN, and had already been building websites for churches and non-profits in his spare time. His new venture, New Wave Creative, focuses on web design and digital marketing specifically for small businesses, churches, and non-profits. You can learn more about the company's passion for helping churches here.
"I've been able to work with several ACNA/ADOTS churches already, building websites that are affordable and incredibly easy to manage," he says. "I think many churches have already seen the crucial nature of their web presence, especially over the last few months."
In fact, he's heard a number of stories from churches who struggled to update their existing sites during the pandemic, trying to deliver real-time information to parishioners and visitors amid changing local regulations on public gatherings – but finding it difficult with their current site.
"A church's website is the single most important tool of delivering information to visitors and potential members. It's a critical piece of both internal and external communication," he says. "Having a website that is clear and effective and easy to update cannot be overstated."
Church of the Messiah in Canton, GA is an ADOTS parish that has recently employed Fr. Allen's web design services.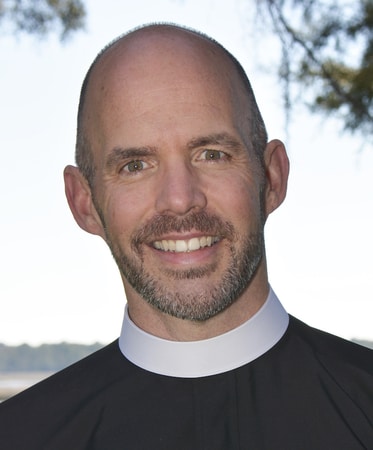 "He has a knack for listening to what you want and putting it all together," says Fr. Jeff Falkowski, Lead Pastor for Church of the Messiah. "I told Allen, I wanted [a] simple, but visually oriented website that told our story, while allowing us to easily update relevant information as needed. He delivered on that."
Even though their site will have to wait for some final touches (they'll get professional photos taken when they can gather together again in full community), Church of the Messiah has been able to stream live services during the pandemic, increasing traffic to their site.
"Overall, the webpage is far better than before and a much more pleasant and inviting place for people who want to check us out," says Fr. Jeff. "Allen sent an easy to follow tutorial on how to make basic changes to the site. For more complex issues, Allen is available and will make those changes. If they go beyond the scope of his monthly consultant subscription, he'll work with you to do what you want."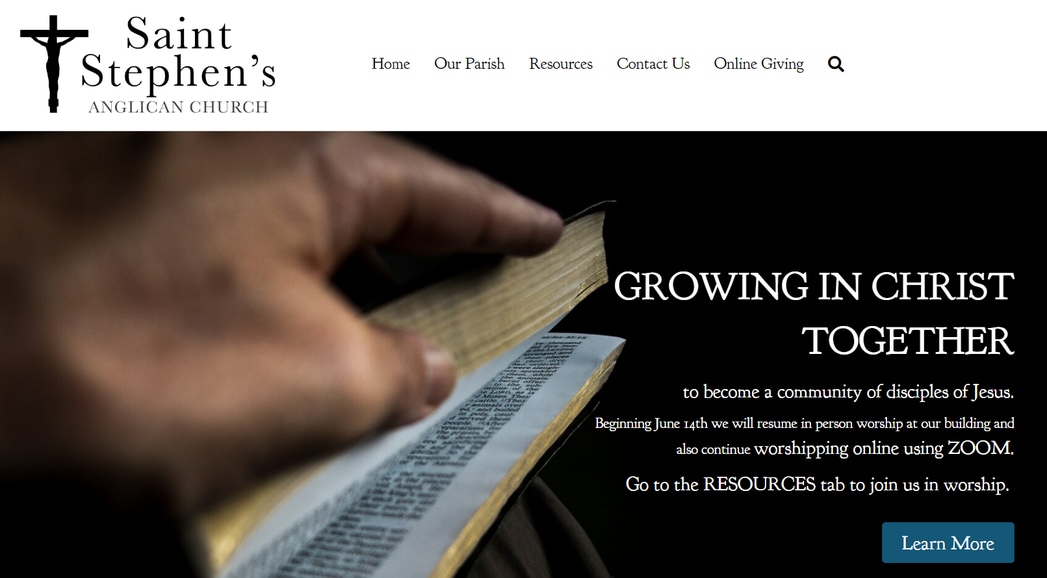 The congregation of St. Stephen's in Tullahoma, TN also recently hired Fr. Allen to build their website. Rector Fr. Terry Sweeney says Fr. Allen is flexible, knowledgeable, easy to work with, and ready to teach.
"Our goal is to make the website the place for members and quests to go for everything parish related," says Fr. Terry. "We've barely begun but thus far Allen has been a very good partner in helping us reach our short term and long term goals."
He adds that Fr. Allen's fee structure is within reach of small church budgets.
"It's possible for any size church to have a basic site which can be the foundation for added future features," he says. "Our site will always be evolving. It currently has the very basics which Allen has been helpful in organizing and implementing. I'd suggest any church considering a new or first time website give him a call."
Why Your Church Website Matters
Nearly half (46%) of church attendees said that a church's website was important in choosing a church to visit – according to a 2012 study by the Christian Reformed Church in North America. In that same study, 33% said the internet was the first place they learned about their church.
Fr. Allen quotes another study published in Forbes, in which 94% of people cited poor web design as the reason they mistrusted or rejected a website.
So what makes an effective church website?
Fr. Allen focuses on four key areas in his design approach:
High-quality images.
Concise and compelling copy to quickly convey the most essential information.
Clear calls to action to a site visitor.
Mobile responsiveness, so it looks great on any device — whether phone or PC.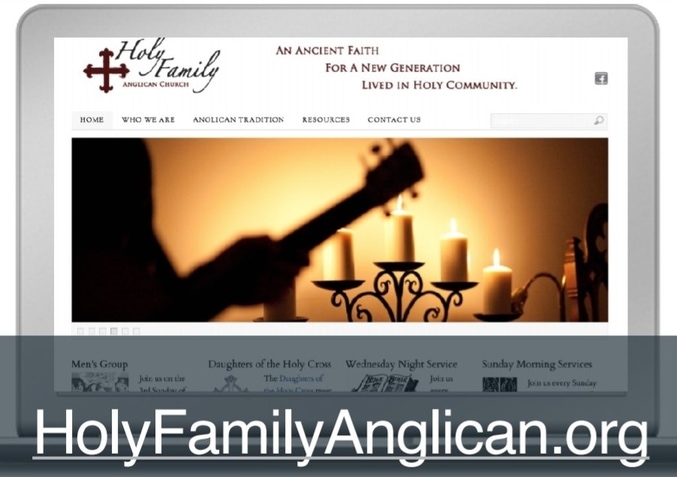 Since a website is a congregation's online billboard, "it's important that the DNA of the community is accurately represented through relevant content and high-quality imagery," says Fr. Allen. "It's also important that the most essential information is available in a well-organized way."
From the initial design to the website's launch, the process usually takes around four to six weeks.
"This includes a thorough discovery up front where we learn about what makes your church unique and map out a plan for content," says Fr. Allen. "We work with churches to build sites that match their unique ministry DNA and are easy to update without the need of a web developer."
Check out some of Fr. Allen and New Wave Creative's recent work at the following sites:
Saint Michael's Anglican
Holy Family Anglican
St. Stephen's Anglican
Church of the Messiah
Solace Counseling