Our Staff
---
Administrative Staff
---
Mrs. Candace Champness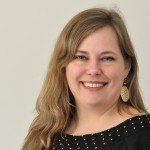 Office Manager
email: candace@adots.org
phone: ext. 102
Candace oversees the day to day at our office, works with our parishes, helps churches prepare for bishop's visits, and assists ordinands with the ordination process.
Candace comes to ADOTS with over eighteen years of experience in client relationships as well as event planning and hospitality from her years as a local real estate agent and on staff at the Westin Peachtree Plaza Hotel in Atlanta.
Candace and her husband Mike have two school aged children. She is a long time member of Holy Cross Cathedral.
---
Mrs. Terri Bradley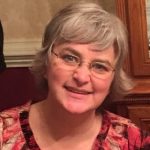 Bookkeeper
email: terri@adots.org
phone: ext. 104
Terri handles financials, reimbursement requests, reporting, and our annual audit.
Terri joined ADOTS with close to twenty years of experience as a Financial Controller and Chief Financial Officer.  She holds a B.A. in Business Administration, Accounting and Finance from North Georgia College.
---
Mrs. Rachel Moorman
Communications Associate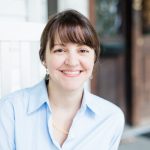 Rachel joined the ADOTS staff in September 2016 as a writer for various ADOTS online and print publications, helping the diocese, its parishes, and its ministry partners tell their stories.
A graduate of the Ball State University Honors College with a BA in Telecommunications/News, she worked previously at several radio and television stations around Indiana as a news producer and writer.
Rachel and her husband Rusty, along with their school-age daughter and son, have called Knoxville, Tennessee home since 2012, and attend Old North Abbey. Rachel loves the peacefulness of the Anglican tradition and liturgy, and the people at ONA who have embraced her family. When she's not writing, Rachel stays especially busy remodeling their historic (a.k.a. "needs work") home and volunteering at her children's school.
Email: news@adots.org
---
Staff Canons
---
Canon Greg Goebel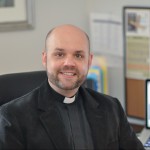 Canon to the Ordinary and Chief of Staff
email:  greg@adots.org
Web: Canon to the Ordinary Page 
phone: ext. 103
Greg Goebel coordinates staff work, facilitates clergy credentialing, oversees communications, encourages clergy networking, and supports the work of the bishop in the churches. He joined the staff of ADOTS in January, 2013.
Greg is a graduate of Berea College, Berea Kentucky, where he studied English Literature and Composition. He is a graduate of the Seminary and School of Missions at Columbia International University, Columbia, South Carolina, where he focused on New Testament studies. He has served as an Associate Pastor in the Evangelical Church Alliance, and as Parish Administrator at Church of the Apostles, Columbia, South Carolina.  He then served as the first full-time Rector of Resurrection Anglican Church, Woodstock, Georgia. Has been married to Victoria for seventeen years, and they have two school aged sons. Canon Greg also writes at www.anglicanpastor.com.
Greg says, "my theme for ministry is from St Paul, 'For what we proclaim is not ourselves, but Jesus Christ as Lord, with ourselves as your servants for Jesus' sake.'"
---
Canon Dan Alger
Canon for Church Planting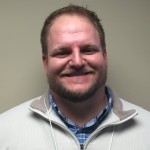 email: dan@adots.org 
Dan Alger is a graduate of The University of North Carolina at Chapel Hill (BA Communication Studies) and Trinity School for Ministry (MAR Biblical Studies). Before moving to Georgia in the fall of 2012 to help plant Church of the Redeemer in Hamilton Mill/Dacula, Dan started a church in Fayetteville, NC in the military community surrounding Fort Bragg where he was Pastor for 10 years.  Alongside his work at Redeemer, he also currently serves as the Director of Communications and Equipping for Anglican 1000, an initiative of the ACNA focused on church planting throughout North America. He has helped church planters and church plants as a friend, trainer and coach for many years.
In his role as Canon of Church Planting for ADOTS, Dan is leading our efforts to create a strong movement of church planting within our Diocese that multiplies healthy churches and healthy planters.
---
Assisting Bishop
---
Bishop Frank Lyons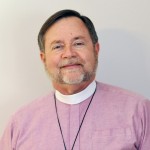 Assisting Bishop
Bishop Frank assists Archbishop Foley in providing episcopal pastoral care and leadership including confirmations and ordinations, and leading the deans, along with other areas of leadership and care. Find out more about Bishop Frank…