Who are the Refugees and How Can We Help Them? An Interview with Canon Greg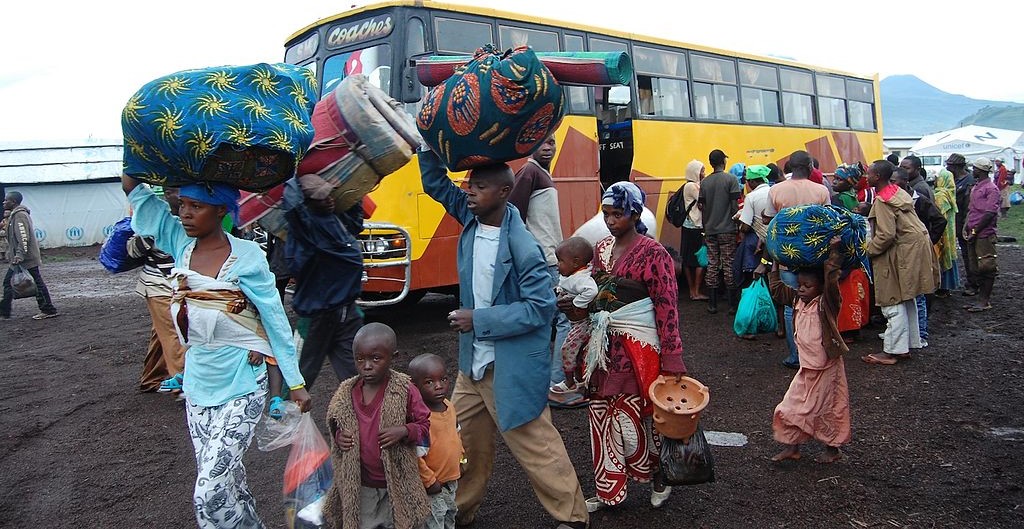 America continues to be the number one refugee resettlement country in the world: Over 53,700 refugees were placed in the United States in 2017 (U.N. Refugee Agency UNHCR). And while 49 states and the District of Columbia all took in refugees, two states in ADOTS territory are high on the list of top U.S. states for resettlements. Number nine on the list: North Carolina. Tenth in the nation for resettlements: Georgia.
Seventy-seven percent of resettled refugees in the U.S. are from Near-East Asia, South Asia, and Africa – particularly Democratic Republic of the Congo, the number one country of origin for refugees in America last year. And as the Baby Boom generation retires, the working-age population in America is only projected to grow because of immigrants in general – at least until 2035.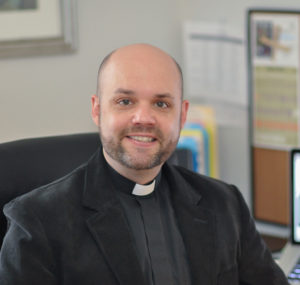 Canon Greg Goebel is forming a group to run the upcoming Refugee 5K in Clarkston, GA, a project of Refuge Coffee Company to raise awareness about the city's large refugee population. In this Q & A, Canon Greg addresses more facts about refugees and our spiritual responsibility to walk alongside them.
Who are the refugees being placed in America, and why are they here?
'Refugee' is a technical term our government uses. A refugee is someone who has fled from their own country because of persecution based on things like religion, gender, or ethnic background. A refugee is someone who cannot go back home, even if he or she wanted to.
World Relief, an evangelical relief agency, describes the refugee crisis like this:
Over 65.6 million of the world's population has been forcibly displaced. Families have been forced to flee their homes, communities, and the worlds they know. Nearly a third of these people are formally classified by the United Nations as refugees, and all need our help.  
The refugee crisis is the greatest, most complex humanitarian crises of our generation. But making a difference in the lives of refugees in the U.S. and around the world doesn't have to be complex. (worldrelief.org)
In our current system, the refugees who come to the United States have spent many years in a U.N. refugee camp. Then the person is vetted for over a year. They don't even know which country they will go to (hence some do not speak English when they arrive, because they don't know they are going to an English-speaking country until the last minute).
Once they arrive here (after agreeing to pay for their own travel expenses), they receive about three months of survival funds from the U.S. Government.
This is where the agencies and churches come in. We can help an agency like World Relief adopt refugee families. We can help them settle into living spaces, navigate the culture, and set up things like education for the children or doctor visits.
Why do you think it's important that our parishes invest in refugees?
The Bible calls us to help refugees. The parable of the Good Samaritan is a powerful story that Jesus told to demonstrate that our neighbor is anyone who is in need. So first, because our Lord calls us to help anyone in need.
Another important reason is that we are the only ones who really can help refugees. Almost all of those assisting refugees today are volunteers from local churches. Our country just doesn't have many other groups that can provide this kind of compassionate service. So if we don't do it, it won't get done.
And we should remember that it is a wonderful experience to get to know a family from another culture, language group, or ethnicity. What a joy it is to learn from these resilient, creative, and lovely people. Your parish will be enriched by the experience in ways that can only be understood in the doing itself.
What are some of the ways churches in our diocese are already caring for the refugees in our midst?
Our partner church, Trinity, Atlanta, has already helped to resettle seven refugee families. Holy Cross Cathedral is currently working with World Relief to determine the possibility of resettling a family. Since Clarkston, Georgia is one of the largest resettlement areas in the country, Atlanta-area churches have been more involved in resettlement work.
But St. Patrick's, Murfreesboro, Tennessee has been a long-time pioneer in our diocese in supporting the life and worship of Karen refugees. They have been a home to this community of worshippers for many years, helping them to form St. Stephen's Anglican Karen church within the St. Patrick's community.
There are churches across the ACNA that are working with immigrants and refugees in many ways, including offering legal aid, language partners, worship services, and emergency food supplies.
How can a church get started helping refugees, if they're not already?
If your church has 8-10 families that can commit to assisting a refugee family, World Relief will offer training at your parish and help you evaluate whether or not you are ready to take the plunge.
You can work with local social service agencies to place parish members as volunteers at refugee centers. This involves simple things like English conversations, helping with groceries, or assisting with tutoring.
And some parishes are able to host congregations that are made up of refugee communities. One way to find out if this need exists in your area is to contact local food pantries, social service agencies, or international friendship centers.
Why are you getting an ADOTS group together to run the Refugee 5K? Can anyone join in if they'd like?
I need to get into better shape, so my family and I signed up for the Refugee 5k in Atlanta on April 28th. We have formed a team called ADOTS, so if you want to join our team, use that code when you register. (http://refugecoffeeco.com/run/)
If you can't run, we would love it if you gave a donation to World Relief in honor of our team: https://www.worldrelief.org/refugee-crisis#donate-to-refugees
---