ADOTS Conference and Synod 2017: November 3-4, 2017
---
Click here for Event Materials including Schedule!
---
How can local churches be on mission in today's world? What can we be doing to reach our communities with the Gospel through our local churches and church plants? Join us as we gather to worship, re-connect, learn, and discern together! Cost is only $68, which includes Friday dinner and lunch on Saturday.
---

---
---
Great Lineup of Speakers
Our plenary speaker this year is Dan Alger, Canon for Church Planting for ACNA. Alongside Canon Dan and Archbishop Foley Beach, we have lined up a powerful group of speakers for gatherings and workshops.  Learn more…
---
---

Leading musical worship this year during Synod 2017 is Matthew Macaulay, who serves as worship leader at Red Bank Chapel, Chattanooga, TN. 
---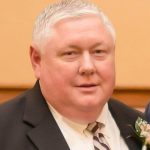 James Sowell is the organist at Holy Cross Cathedral and will be sharing his musical gifts with us during worship at Synod 2017.
---

More Workshops
This year we are able to offer thirteen workshops! Workshops include Church Planting, Mental Health, Children's Catechesis, Church Websites, Intercessory Prayer, Building Projects, Spiritual Direction, Communications, Bible Study, and Short Term Mission Trips and more! Learn More…
---
More time for Networking and Fellowship
Begins Friday with clergy and laity gatherings. Opening worship is then followed by an outside, tented dinner for everyone, with live music and great food and fellowship. On Saturday we hold Morning Prayer, the Meeting of the Synod Delegates and plenary sessions. We then have a long lunch break, workshops, and ministry fair. Full Schedule…
---
Hotels
La Quinta, Snellville
Holiday Inn Express, Lawrenceville
---
Holy Cross Cathedral, Loganville, Georgia.
Our campus is located at 3836 Oak Grove Road, Loganville, GA 30052.
---
---
Promotional Graphics and Printable Material