Share Your Ministry at the Annual Lay Leaders Gathering!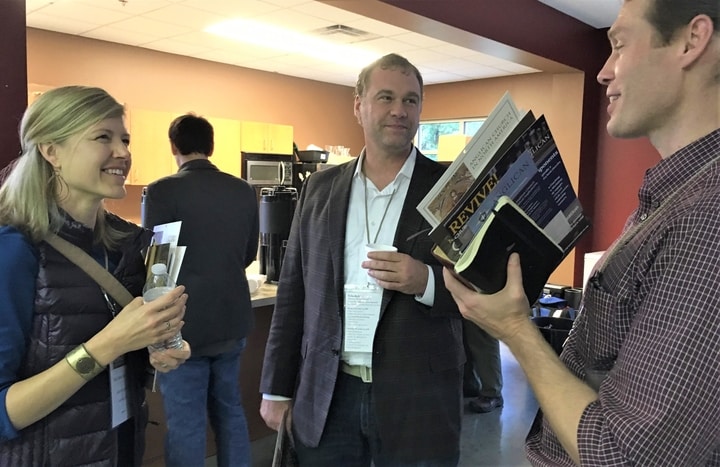 Lay Leaders Gathering during Synod 2018.

All lay people of the Diocese of the South are warmly invited to attend the Lay Leaders Gathering at the Mission Matters Conference & Synod 2019, which will be held at 1:00 p.m. on Friday, Nov. 8 of the conference. The gathering this year will be a roundtable-style event for networking and discussion of ministries around the Diocese.
"Lay people make up the majority of church leaders and volunteers. Your ministry is so important," says Canon Greg Goebel, ADOTS Canon to the Ordinary. "Our annual gathering is a time for lay leaders and ministry teams to spend time together. Please join with other lay ministers for encouragement, networking, ideas, and prayer!"
Our facilitator for the Lay Leaders Gathering this year is Mr. Chad Hess of St. Andrew's Anglican in Rome, GA. A father of two grown daughters, Mr. Hess is a veteran of the US Army with a background in psychiatric nursing and pharmaceutical sales. "My wife is a Psychiatrist (but does not analyze me)," he says, "and we live on a farm with eight goats, seven dogs and many, many cats."
Hess says the gathering will be "an informal discussion and information sharing forum. We will inquire of others about their ministries and learn more about lay opportunities to take back with us to our parishes."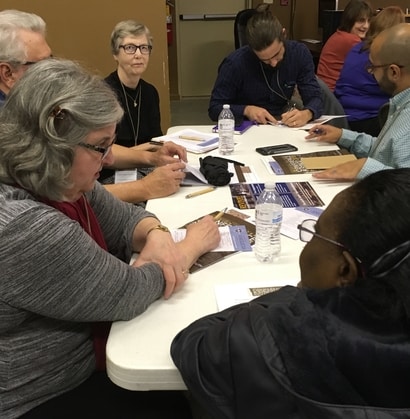 Ministries that will be discussed include:
Prayer

Vestry

Finance
Youth & Children
Education
Outreach
Nursing Home Ministries
Prison Ministries
And more!
Hess encourages "people who serve in their parish as lay leaders, or anyone interested in starting a lay ministry, or learning more about lay leadership" to attend the Lay Leaders Gathering!

---
Join us for the annual Mission Matters Conference & Synod!
November 8-9, 2019 with Pre-Conferences on November 7
Synod Conference Registration $129 (including dinner and lunch)
Thursday Pre-Conferences  (Suggested donation of $20)
---

---