Service to Neighbors during COVID-19
Each week, ADOTS will be publishing stories of connectedness and ministry from around the Diocese during this time of social distancing. Please share the ways your church is ministering with Rachel Moorman at news@adots.org.
God is With You
Geri Poirier, Church Administrator for Christ the King in Hiawassee, GA, writes how a flyer of a Bible verse being shared around their congregation ended up impacting her postal worker.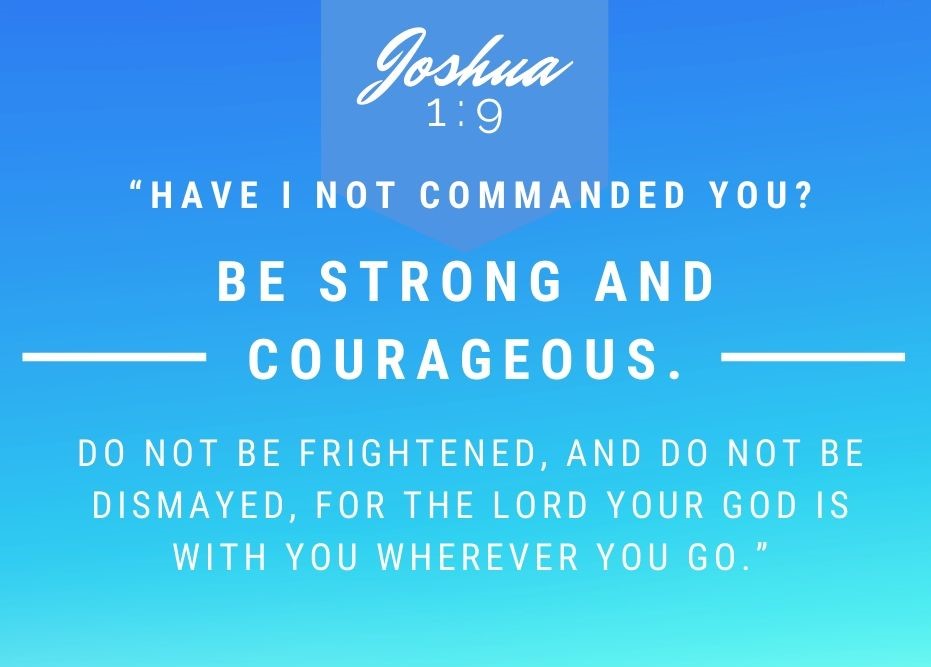 One parishioner, Carmen, shared a flyer about COVID-19 that professed Joshua 1:9 – "Have I not commanded you? Be strong and courageous. Do not be frightened, and do not be dismayed, for the Lord your God is with you wherever you go."
Geri took that flyer, printed it off, and put it in her mailbox, where her postal worker found it and needed the encouragement. The postal worker wrote to Geri that she had been nervous about delivering mail and handling packages during this time, "but you reminded me that I shouldn't worry and God will bring us through this, all in His time. Thank you for the encouragement!"
Geri says, "Now someone was inspired to make this flyer, Carmen saw it and was inspired to send our way, I was inspired to print it and put it in the mailbox and [Geri's postal worker] was inspired to say thank you and I am sure she will be inspired to share her experience with others as well. A whole lot of inspiration going on, and all that sure doesn't come from the human side of us!"
---
Be Available
A quick suggestion on loving your neighbors from Canon Greg Goebel:
"Someone suggested I post a note on my online neighborhood group about praying for people who are quarantined. So I posted a comment that simply said, 'If you or someone you know is in need of prayer or a spiritual conversation by phone, I'm available.' I had a great response of people sharing it. This is a way that we can serve our neighbors in addition to providing groceries for seniors or those quarantined."