My Reflection on the Summit for Life and March for Life: Fr. Laird Bryson
Fr. Laird Bryson's first attempt to get to Washington, D.C. for the Anglicans for Life Summit landed him upside down in a ditch – a result of the massive snowstorm that was sweeping through the South and up the east coast this time last year. Needless to say, he didn't get out of Tennessee.
This year, the weather cooperating, Fr. Laird of Apostles in Knoxville, TN was among the 150 attending Life Summit 2017, and one of the many thousands at the March for Life. Having experienced his first Summit and third March, he shares his thoughts on both events, and encourages ADOTS members to make plans for 2018.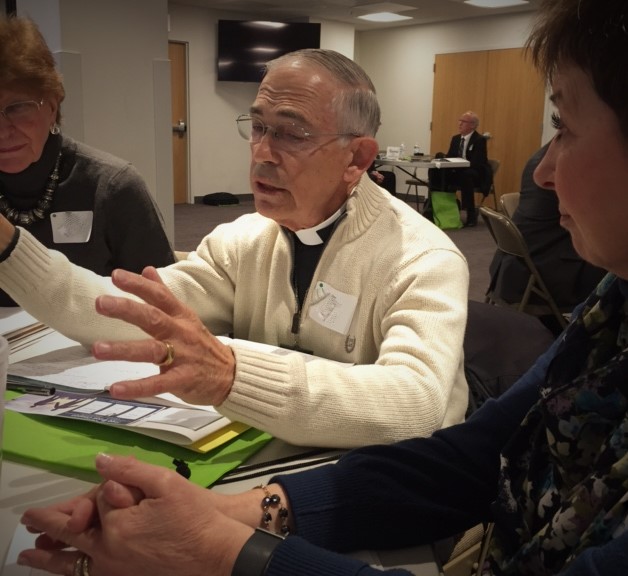 On Life Summit 2017:
"The Summit was outstanding. All of the speakers and participants brought wonderful insights to it, and all that was done was wrapped in prayer and worship to the God Who has given us, all of us – from the baby in the womb to the elderly or infirm individual – our dignity and worth. In an age and a society where the unplanned baby and the elderly and chronically ill are often seen as being 'inconvenient' and therefore 'disposable,' we were reminded that we are called to image our God, Who in Christ Jesus proclaimed that neither of those states are true; but rather that we are all precious in His sight!"
On the March for Life:
"This year, our Anglicans for Life group 'folded into' the March near its very front as it went by us. So, not only did we get to march in the midst of brothers and sisters in Christ all about us, but when we got to the end of the March route at the Supreme Court building, we were able to step to the side and watch countless other marchers go by – parents, children, babies in strollers, boys and girls, teens, young adults, elderly adults, men and women, families and singles, black and white, Hispanic and Asian, religious brothers and sisters, clergy and lay, from all over the country! This was The Church, the Body of Christ, hundreds of thousands strong, proclaiming with words and signs and its very presence that love and life are precious and will ultimately win, because God is the God of Love and Life, and to God belongs the victory! It was joyous and noisy and glorious and sometimes the sheer beauty and wonder of it brought tears to my eyes."
On Getting Involved:
"I wish that all who read this could have been there! And perhaps some of you can be, next year. Think about it, pray about it. As we sometimes say in the South, it will 'bless your heart' – and your soul, and all that is within you! Amen."
Read Canon Greg Goebel's summary of the weekend here.
Anglicans for Life is looking for people who are passionate about preserving the sanctity of life! There are two opportunities to lead life ministry in your church: Life Leaders and AFL Chapters. Both seek to help clergy and laity educate, provide ministry, and advocate for life. Find out more here.