Clergy Ministry Tools Workshop 2016
A workshop for aspirants, deacons, and priests.
Theme: "Building Christian Community"
---
Thursday, September 15, 1pm  – 5pm
Friday, September 16, 9am – 1pm
---
Today, like perhaps no other time in history, people are in need of community. The church is called to be the community of believers who live life together. Join us as we learn together through teaching, collegial interaction, and practical experiences. 
---


The first 25 registrants will receive a free copy of Life Together by Dietrich Bonhoeffer.
---
Speakers
---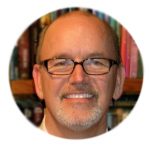 Bishop David Bryan
David was consecrated a bishop at the Cathedral Church of the Apostles in Columbia, SC on the 18th of September, 2013 by Archbishop Robert Duncan (ACNA) and Archbishop Onesphore Rwaje (Rwanda) to serve as the bishop for Southeast PEARUSA. In May, 2016, David was elected Bishop Suffragan to the Diocese of the Carolinas and serves as Assisting Bishop to the Gulf Atlantic Diocese and the Anglican Diocese of the South.
David is a graduate of the University of Florida (BSBA '79), Trinity School for Ministry (M. Div. '83) where he has continued post graduate studies, and has been in ordained ministry for 33 years, serving several churches in Florida and South Carolina: St. Michael's Episcopal, Orlando, FL, Assistant Rector; Church of the Good Shepherd, Jacksonville, FL, Associate Rector; Church of St. Luke and St. Peter, St. Cloud, FL, Rector; All Saints Church, Pawleys Island, SC, Sr. Pastor; Christ Church, Murrells Inlet, SC, Church Planter & Sr. Pastor/Rector.
David has a passion to see God's Word and Spirit shape men, women and children into fully devoted disciples of Jesus Christ in the context of the local Church and coming alongside others who seek to do the same. He and his wife, Nancy, have been married for 32 years and have three grown children (Collins (Ali), Tricia (Nic) and Duncan (Hayley).
Bishop David will speak and lead practicums on:
Theological Foundations of Community
Biblical Images of Community
Practical Matters for Building Community
---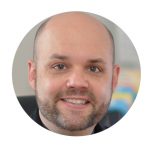 Canon Greg Goebel
Greg is a graduate of Berea College, Berea Kentucky, where he studied English Literature and Composition. He is a graduate of the Seminary and School of Missions at Columbia International University, Columbia, South Carolina, where he focused on New Testament studies. He serves as Canon to the Ordinary. He has served as an Associate Pastor in the Evangelical Church Alliance, and as Parish Administrator at Church of the Apostles, Columbia, South Carolina. He then served as the first full-time Rector of Resurrection Anglican Church, Woodstock, Georgia. Has been married to Victoria for nineteen years, and they have two school aged sons. Canon Greg also writes at anglicanpastor.com.
Canon Greg will serve as facilitator and lead a practicum.
---


The first 25 registrants will receive a free copy of Life Together by Dietrich Bonhoeffer.
---