Ministry Tools Workshop 2018: The Anglican Pastor
How do Anglican priests pastor people? What does it mean to be a faithful pastor? What are the practical ways we can be most effective? How can we involve all of God's people in caring for one another?
Join Canon Greg Goebel and Fr. Tom Russell in exploring why and how Anglican priests serve in pastoral ministry. Ministry Tools workshop is for aspirants, ordained clergy, deacons and priests. It is for the experienced priest as much as for the ordinand. We offer a learning community model in which participants hear from the speakers, and also have ample opportunity to talk with and learn from each other. We will also offer a panel discussion with seasoned pastors, and a special guest, pastor emeritus Carl Moore from Allen Temple, Woodstock.
Location
Resurrection Anglican Church
231 Arnold Mill Road
Woodstock, Georgia 30188
Registration and Cost
---

---
Cost is $40 per participant.
Schedule
Wednesday, September 19
1:30pm  Welcome
2:00pm "Leading A Community of Care: Theology" with Canon Greg Goebel
2:30pm Break
3:00pm  "The Role of the Priest in Pastoral Care: Theology" with Fr. Tom Russell
4:00pm Break
4:30pm "Leading A Community of Care: Practice" with Canon Greg Goebel
5:30pm Prayer and break for the evening
Thursday, September 20
8:30am Prayer
9:00am "The Role of the Priest in Pastoral Care: Practice" with Fr. Tom Russell
10:00am Break
10:30am Panel Discussion
Pastor Carl Moore, AME Church, Pastor emeritus of Allen Temple, Woodstock
Rev. Gene Prince, Rector, Resurrection Anglican Church
Canon Greg Goebel
Rev. Dr. Tom Russell
Noon  Closing prayer
Speakers
---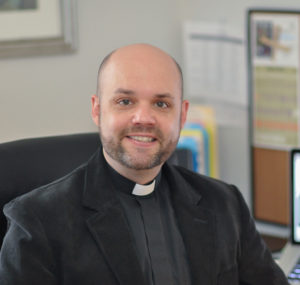 Greg Goebel is the founder of Anglican Pastor. He is a priest in the Anglican Church in North America. He served in a non-denominational church before being called into the Anglican church in 2003. He has served as an Associate Pastor, Parish Administrator, and Rector. He currently serves as the Canon to the Ordinary for the Anglican Diocese of the South.
---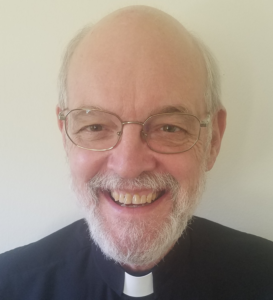 Taking communion to homebound parishioners, visiting emergency rooms, stepping into family crises and discipling/mentoring individuals are just some parts of the pastoral care carried out by Rev. Dr. Tom Russell's priestly ministry. He has been in some form of this ministry for over 40 years, be it lay or ordained, full-time, part-time or volunteer. Tom's pastoral ministry includes churches, both inside and outside the Anglican/Episcopal setting as well as ministries with individuals. Because Tom is a pastor's pastor, he has a special calling to mentor ordinands and priests.
Tom hails from the hills outside Franklin, TN in the Nashville suburbs. He is an ACNA Priest in the Diocese of Pittsburgh. His full-time job is as a Professor of Humanities with undergraduate and graduate students at the University of Memphis. Tom has also taught for Belmont and Western Kentucky Universities. He has authored 2 books and many articles. Tom is a speaker in academic and religious settings, such as for David Lipscomb University's Hazelip School of Theology. He has a B. A. from Furman University, M. DIV. from Gordon-Conwell Theological Seminary, and a M. A. and Ph. D. from Vanderbilt University. Tom's academic emphases involve Victorian Global Christianity, Comparative Christianity, Comparative Religions and Women's Studies.
Tom is married to Anne, also a graduate of GCTS, and they have one son, a daughter-in-law and a grandson. He recharges his batteries by reading non-fiction books, taking long walks in the woods and on beaches and playing around with family genealogy.
---

---