Meet Four New Rectors and a Dean

The Diocese of the South is happy to welcome four new rectors to the Diocese in the last 18 months, along with a new Dean for Holy Cross Cathedral. Canon Greg Goebel assisted churches in their search process and is excited about the new leaders in our Diocese.
"When the bishop asked me to take on the task of helping our parishes with search processes for new Rectors, I had no idea we would be conducting five searches in 18 months!" says Canon Greg. "However, with the constant help of the Holy Spirit and the great work of Mr. John Kuehnel of Redeemer, Chattanooga (who quickly became my right-hand man!), we have been able to help our parishes find excellent priests who are passionate about the Gospel and dedicated to mission."
The search process with Redeemer yielded a helpful rector discernment guide that will soon be available as a resource for other ADOTS churches when needed.
"I have greatly enjoyed getting to know each of these new leaders, and look forward to serving with them in the future. I have equally enjoyed working with the search teams, each of which answered the call with dedication, prayer, and faithful discernment," says Canon Greg. "Mr. Kuehnel and I remain ready to assist any church in need of help in designing a search process for any position."
We warmly invite you to get to know these new leaders and their vision for ministry in their new parishes. Please read on!
---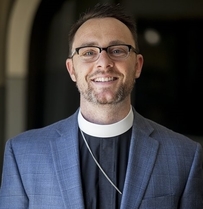 Rev. Michael Novotny – Christ the King, Birmingham, AL
Currently, I am the Rector of Christ the King Anglican Church in Hoover, AL. Before being called as Rector in June of 2017, I served as a theology teacher and Dean of Students and Spiritual Life at a small Christian school in Hoover, AL. I served in this role for four years after graduating from Beeson Divinity School with an M.Div degree in 2013. Originally from Oklahoma, my wife Jennifer and I have lived in Birmingham for nearly ten years and have three beautiful children.
Here is my vision for ministry in its simplest form: Within the biblical and traditional three-fold ministry of the church (bishops, priests and deacons), ministers are called to live out Ephesians 4:12-13, "to equip the saints for the work of ministry, for building up the body of Christ, until we all attain to the unity of the faith and of the knowledge of the Son of God, to mature manhood, to the measure of the stature of the fullness of Christ…" Part of equipping is helping those in the parish understand and use their giftings for the church and the world. When this is accomplished, the ministry of the church truly begins. The clergy are equipping the laity as both are growing in their love of God (devotion) and love of neighbor (mission). The gospel itself is that which is proclaimed by the church to the world through the preaching of the Word and the Sacraments.
As an Anglican priest, I believe that the tradition has to be at the center of my vision for ministry. Anglicanism is a way of worshiping, a way of reading Scripture, and a way of living the Christian life. As an Anglican priest I must instruct my congregation in the beauty of our tradition, which helps us see the beauty of Holy Scripture and the beauty of the Triune God. If people are not taught how to read Holy Scripture within the Great Tradition, then they formulate their own method. This in turn leads away from orthodoxy. The Anglican tradition provides a wonderful way in which to lead a sacramental life based wholly on God's Word to us.
---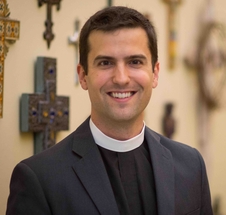 Rev. Bryan White – St. Peter's, Birmingham, AL
I previously served as the Associate Senior Pastor of HopePointe Anglican Church outside of Houston. My time under their Senior Pastor, Bishop Clark Lowenfield, was so important in preparing me for my role here. While my wife and I were sad to leave, we have loved being at St. Peter's. Before Houston I had served with churches in Washington, D.C. and England.
The opportunity here in Birmingham is so great. Like a lot of places in the Bible Belt, we're a very religious city. This means we have many people who are accustomed to church but not actively following Jesus as his disciples. I pray we'll be a church family that's not only growing in our discipleship, but making disciples by engaging with these kinds of people. We also long to reach the non-Christians around us, most of whom see Christianity as increasingly irrelevant and narrow-minded in 2019.
Two of my favorite things about Anglicanism are that we're inherently missional and we make the gospel accessible. For example, the role Anglicans have played in reaching the lost is incredible. I visited Uganda several years ago and was amazed to learn more about the part Anglicans played in the East African Revival. Many decades later, our African brothers and sisters have played a huge role in equipping us to be missionaries to our own country. Regarding accessibility, we've always been a church for the people. That's one of the great beauties of the Book of Common Prayer. We have a heart for bringing all men and women into a life of worship, devotion, and joy in God. I find these two parts of our heritage so empowering for the work St. Peter's has here in Birmingham.
---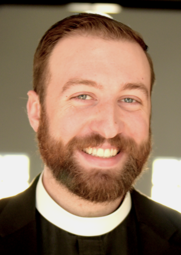 Rev. David Pucik – St. Mark's, Moultrie, GA
I grew up in south Louisiana and have lived in various Southern states for most of my life, including Mississippi, Tennessee, and Arkansas. Most recently, I lived in South Carolina where I served as a Canon at the Cathedral Church of the Apostles in Columbia.
There is a beautiful simplicity in priestly ministry, which is oriented around three simple tasks: preaching the Word, administering the Sacraments, and applying Word and Sacrament to people's lives through pastoral care. Through these means, the Gospel is imparted to whole persons, the presence of Christ is extended with power into the lives of people and communities, and the Holy Spirit takes up the fragments of a broken world and transfigures them into one holy Church, the Body and Bride of Christ.
The Anglican conception of the church is deeply ecumenical. We do not believe ourselves to be the only valid expression of the Church, nor do we claim to be the best or truest expression of the Church. But through the ministry of our bishops, the practice of our worship, and the content of our faith, we do believe that we are part of that unified, catholic and apostolic Body. At its best, this affirmation of the importance of universality and global catholicity maintains humility. It is a balance which makes ministry a cooperative endeavor, ecumenical, global as well as local, conforming to the tradition while earnestly engaging contemporary concerns.
---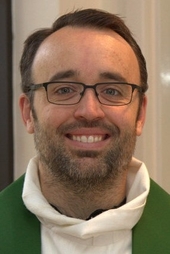 Rev. Philip Hanner – Redeemer, Chattanooga, TN
I grew up in a military home, moving around the world, following my Father's assignments. We finally settled in Washington, D.C. and it was there that God used the trials of life to lead me to a pastor who shared the gospel with me in my first year of college, which radically transformed my life and priorities. I met an Anglican Priest in a coffee shop during my time at University, and began to read my way into the Anglican tradition, which helped to shape my heart in ways that still bless me to this day. I went to seminary a few years after working as a Social Worker, moving to Philadelphia and staying there after graduating from Westminster Seminary (I entered and departed as a good Anglican, much to the chagrin of my professors) to work in a local church as an Associate Priest for several years in the Diocese of Christ our Hope. I received a call in May of 2018 to become the Rector of Redeemer Anglican in Chattanooga, where I have been serving for not quite a year.
My vision for ministry is to make disciples, using all of the arsenal the church has been given by Christ to accomplish His Kingdom work. Our hope at Redeemer is to faithfully preach the gospel, worship joyfully in the Anglican Tradition, strengthen and encourage our members in the church for their call to service, show hospitality and love to those outside of the church as a practice, and go out into our community to bless it and invite others into this way of Christ.
Anglican liturgy and worship are very important to Redeemer. We work hard to worship wholeheartedly and with great thought, which focuses our attention on the greatness of the gift of our savior Christ, while affording us the opportunity to experience the Spirit's work as we celebrate God's work in our midst. Worship is something that we are trying to make all inclusive, where we experience Christ throughout the week in our personal and corporate worship. Anglicanism has such a well of rich resources to satisfy the thirst of the soul, and our people are growing in the way we adopt practices that orient our hearts and transform us into reflections of Christ, the One we adore.
---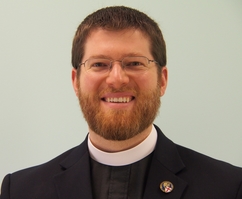 Very Rev. Michael Guernsey – Dean, Holy Cross Cathedral, Loganville, GA
Prior to coming to Holy Cross Cathedral, I was the rector at Christ Church in Murrells Inlet, SC. Prior to that I have served as an Associate Rector in Virginia, volunteer deacon at a church plant in Pennsylvania, and Youth Pastor in Pennsylvania and Virginia.
I am passionate about seeing lives transformed by the Gospel so that God is glorified in their lives. It is my desire to see the church where I serve reach out to the community and beyond to the end that the lost come to saving relationship with Jesus and we all grow in Christ-likeness. The Gospel of Jesus Christ is the only answer to the world's condition, and it is my deep desire to engage the world around us so that the majesty of Jesus is experienced and our lives are transformed — for his glory.
The Anglican Church is home for me. It is not the only way to be a Christian, but it is a reliable way. I believe that the prayer and worship of the Anglican Church is well positioned for evangelism and discipleship in North America and around the world, with our rootedness in history and Scripture as well as our deep and engaging practices. I believe that our worship and ministry is a great way to evangelize the lost and disciple Christians to maturity. I love this branch of the Church and I am honored to serve within it.
---